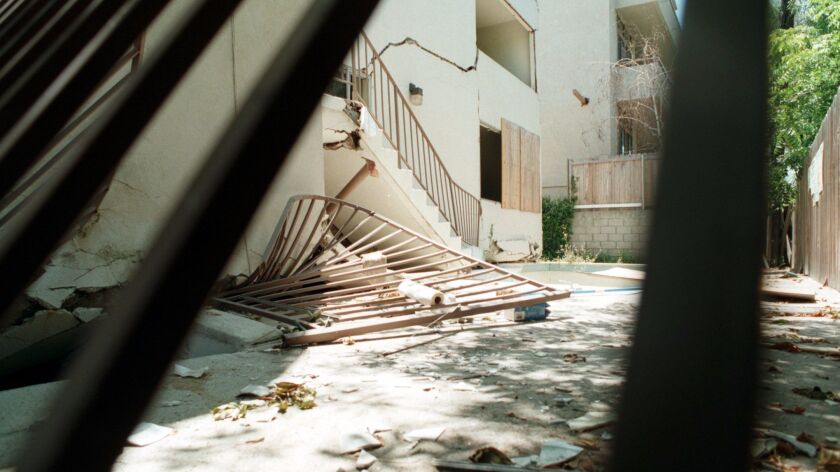 Question: My family is interested in purchasing a townhome or condominium by a marina so we can dock our boat. Someone we know is moving from the marina because of rising homeowner association dues and too many special assessments, so we made an offer to purchase at a steep discount.
The seller explained that she's fed up with being nagged by the board and management, there's too many pricey repair and beautification projects, and the owners are paying steep association legal costs. But we felt we could deal with all that.
Then, in escrow, it was disclosed that the entire area is prone to liquefaction. When we asked the seller about that, she said "even a minor quake feels like I'm on a boat with nothing to hold onto."
The constant ground movement has left the complex with many patched cracks dressed up with paint and mismatched sections of cement. There's also mold, algae on the sidewalks and serious water intrusion issues.
To top it off, we also learned the complex is in a tsunami zone! But the seller was fairly nonchalant about the risk and all the physical defects, saying "it comes with the territory."
What exactly is "liquefaction" and how do we discern if this "bargain" is worth it?
Answer: The seller has put you on notice of a number of potentially serious property defects as well as issues with the surrounding land and the association's board and management.
The California Geological Survey, in its publication "Seismic Hazards Zonation Program," describes liquefaction as occurring when loose, water-saturated sediments lose strength and fail during strong ground shaking. That process transforms granular material from a solid into a liquefied state because of water pressure and can lead to significant ground settlement.
Cracks in buildings, driveways, sidewalks and stucco are all red flags for problems, as well as long-term poor maintenance that can lead to larger, future repairs. Similarly, an association that is issuing continuous special assessments is either unable to properly manage its finances or constantly responding to emergencies.
Given the board's penchant for delaying maintenance and the many special assessments levied against owners, any buyer will have to take extra precautions before closing escrow.
You should begin due diligence by investigating the complex's locale, grounds and buildings, and by scrutinizing the association's records.
Under Civil Code sections 4525-4530, buyers are entitled to ask the seller to provide certain association-related documents free of charge — even if the seller must compensate the entity that provided them.
Among these records are a copy of all governing documents; a statement of the association's current regular and special assessments and fees; a copy of the initial list of defects provided to each association member; and a copy of the approved minutes of board meetings, excluding meetings held in executive session, conducted over the previous 12 months.
Because some association documents are merely summaries, buyers need to insist on receiving complete copies. That's especially important when requesting insurance policies at a marina property, which are sometimes built on landfills. That heightens the liquefaction risk and may make it difficult to obtain earthquake coverage.
To learn if the association's insurance policies cover tsunamis and liquefaction you will need the entire policies to read the exclusion clauses. Civil Code section 5300 even warns that a summary of the association's insurance policies should not be considered a substitute for the complete policy.
For more information about earthquake, liquefaction risk and ground settlement, obtain the California Geological Survey's "Guidelines for Evaluating and Mitigating Seismic Hazards in California." It notes how some structures may actually "float" or rise out of the ground during an earthquake, explaining the seller's description of being on a boat.
California Geological Survey reports are available at www.conservation.ca.gov. For Southern and Northern California liquefaction maps specifically, visit https://gmw.consrv.ca.gov/shmp/html/pdf_maps_so.html. It's also a good idea in a tsunami zone to review a county's evacuation information. See https://lacoa.org/ht_tsunami.htm for Los Angeles County's tsunami resource and evacuation plan.
All these resources and documents should help you decide whether the risks of this purchase outweigh the perceived benefits. Sometimes the best deal you make is the deal you never make.
Zachary Levine, a partner at Wolk & Levine, a business and intellectual property law firm, co-wrote this column. Vanitzian is an arbitrator and mediator. Send questions to Donie Vanitzian, JD, P.O. Box 10490, Marina del Rey, CA 90295 or noexit@mindspring.com.
---