Bayer-Monsanto deal reportedly gets Justice Department's OK, clearing the last big regulatory hurdle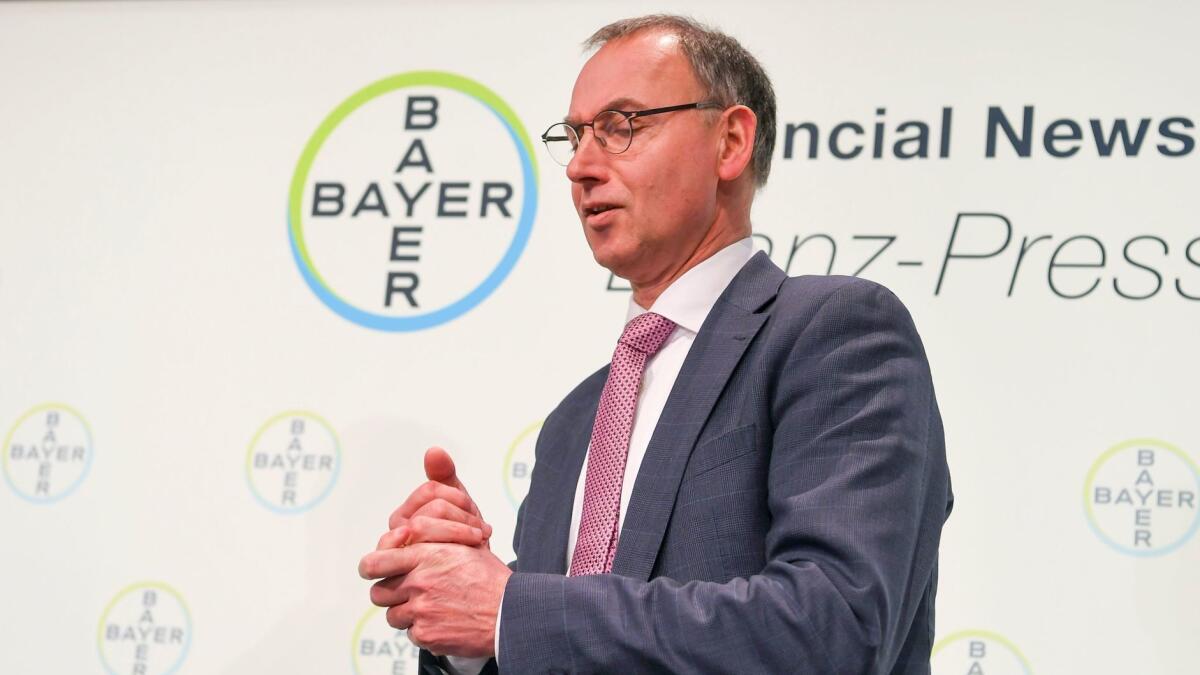 Monsanto stock surged Monday after the Wall Street Journal reported that the U.S. Department of Justice decided to approve its $66-billion takeover by Bayer AG, removing the last major regulatory obstacle to the completion of the biggest deal in the seeds and crop-chemicals industry.
An agreement in principle has been brokered between the two companies in recent days, the Journal reported, citing people familiar with the matter. That marks a breakthrough for the review process, as just last month, Justice Department officials weren't satisfied with Bayer's plan because of concerns that the transaction could hurt competition, two people familiar with the matter told Bloomberg News at the time.
Bayer's proposed takeover of St. Louis-based Monsanto is part of a wave of consolidation that has swept seed and crop-chemical firms in the last three years. Two previous deals — the combination of Dow Chemical Co. and DuPont Co. and China National Chemical Corp.'s takeover of Syngenta AG — won antitrust clearance.
Bayer, which is based in Leverkusen, Germany, has previously agreed to sell seed-and-agrochemical assets to BASF SE for $7 billion. BASF is also in talks to buy Bayer's vegetable seed business.
In its review of the Bayer-Monsanto tie-up, the Justice Department is looking at horizontal antitrust issues, or competition in the same market, as well as vertical competition, or issues along supply chains, one of the people said.
No one at Monsanto immediately responded to a request for comment. A Bayer spokesman declined to comment on the Journal report. Monsanto said last week that the deal will be wrapped up by June.
Monsanto shares rose as much as 7.6% to $126.80. Bayer's all-cash deal values the company at $128 a share.