Thought you got burned by bitcoin in 2018? Just wait till next year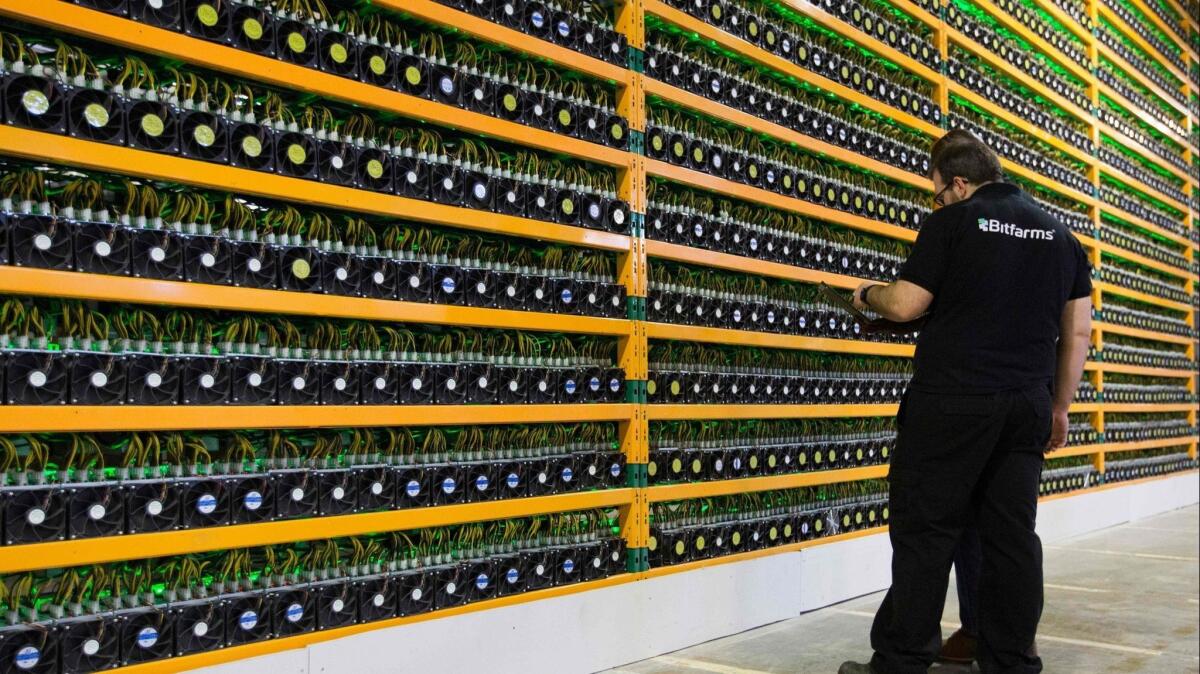 Bloomberg
Bitcoin is turning negative again. And the technicals aren't looking too good either going into 2019.
The largest cryptocurrency slumped as much as 5.9% to $3,668.09 on Wednesday, approaching the more than one-year low of $3,522.58 reached on Nov. 26. After a few days of relative stability, volatility has increased again in the wake of November's plunge, which was the biggest monthly drop in over seven years.
Bitcoin is caught in a strong selling trend — its most pronounced since the sell-off it underwent midyear, when the price tumbled from about $9,300 in May to around $6,600 in July, according to the Directional Movement Index. If that plunge is an indication of how things might play out, then bitcoin could be in for a continued rout.
In addition, the Average Directional Index, a technical indicator that rises as negative selling trends strengthen, is at its highest level since July. If it crosses above 50 — it is currently hovering around 47 — it will be the first time it does so this year in a negative pattern.
Prices for bitcoin and other cryptocurrencies are likely to weaken, with bitcoin falling to around $1,500, said Bloomberg Intelligence analyst Mike McGlone in a note Wednesday. That would imply an additional drop of 60% in bitcoin's price from its current level. Bitcoin has fallen close to 80% from its December 2017 record high when it hit $19,511.
"There's little to prevent fading bitcoin prices from reaching the continuous mean of $1,500," wrote McGlone. A rush to the exits among investors seems to be in place, he said, attributing it to the bitcoin cash split and selling related to year-end tax purposes, among other things.
Cryptocurrencies have seen a massive sell-off in the last month, with the largest tokens shedding billions in market value since bitcoin cash forked in November. That came as two software-development factions failed to agree on a way to upgrade the offshoot of the original bitcoin, leading to a computing power arms race.
"We're at a classic psychological stage where the market is reversing the 2017 frenzy," said McGlone in an interview. "The hard fork was a key trigger that signaled the technology is way too nascent. You had these dicey characters threatening to destroy each other and institutions said, 'It might be best if we stay away from this for a while.' "
The Securities and Exchange Commission has also cracked down on the crypto space, fining two companies last month that hadn't registered their initial coin offerings as securities. And the head of the SEC said last week that concern over a lack of investor protections made it unlikely that the agency would approve a bitcoin exchange-traded fund anytime soon, something bitcoin bulls have been pining for all year.
Bitcoin is down more than 40% in the last month and November marked its biggest monthly decline in more than seven years. XRP, the cryptocurrency also known as Ripple, is down nearly 30% in the last month.
Lower prices, however, indicate reduced speculative excesses and are helping to reduce volatility, McGlone said.
"But the trend this year is clearly sustainable — it's a positive trend. The trend is lower prices, lower volatility, reduced speculation, and the preponderance of stable coins," he said, referring to tokens designed to minimize volatility in prices. Until then, cryptocurrencies have to find a base to see more stability and "we're not near that base yet."