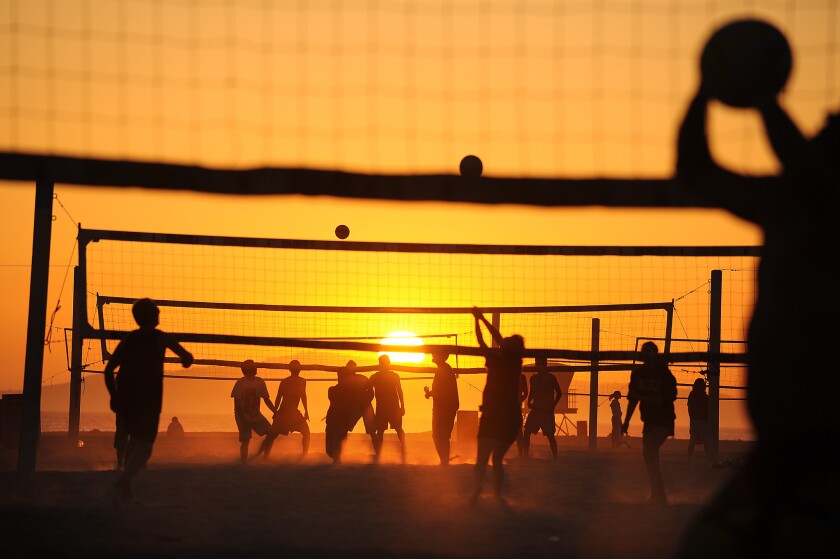 Good news for California's tourism industry: The Golden State was one of the top summer destinations among vacationers in every other state in the nation.
In fact, California was the most popular destination in 27 states, including Arizona, Alaska and Colorado, and ranked as the second most popular destination in 13 other states, including Pennsylvania, Ohio and Maryland. In the remaining states, California was among the top four destinations.
The data came from a study by the travel website Priceline.com based on a sampling of travel bookings made in April and May for travel from June 22 to Sept. 21.
The study seems to indicate that California is on track for another big tourism year.
California hosted a record 251 million visitors in 2014, up 3% from the previous record of 243 million in 2013, according to Visit California, the state's nonprofit tourism agency. Last year's visitors spent $117.5 billion while in the state, the agency estimated.
To keep the state's tourism industry growing, Visit California approved a $116-million budget for the 2015-16 fiscal year, an 87% increase from the previous budget.
"We are thrilled that California is a favorite destination for travelers from across the country," said Jennifer Sweeney, a spokeswoman for Visit California. "Our state truly does have something for every type of traveler – from families who love our beaches and theme parks to culinary adventurers who savor our fresh and innovative chefs and world renowned wineries from urban experiences to off-the-beaten path gems."
As for Californians, their top summer destinations this year were Europe, South America, Asia, Texas and Hawaii, the Priceline study said.
To read more about travel, tourism and the airline industry, follow me on Twitter at @hugomartin.
---