State officials fire back at anti-tax group over lawsuit targeting new California retirement plan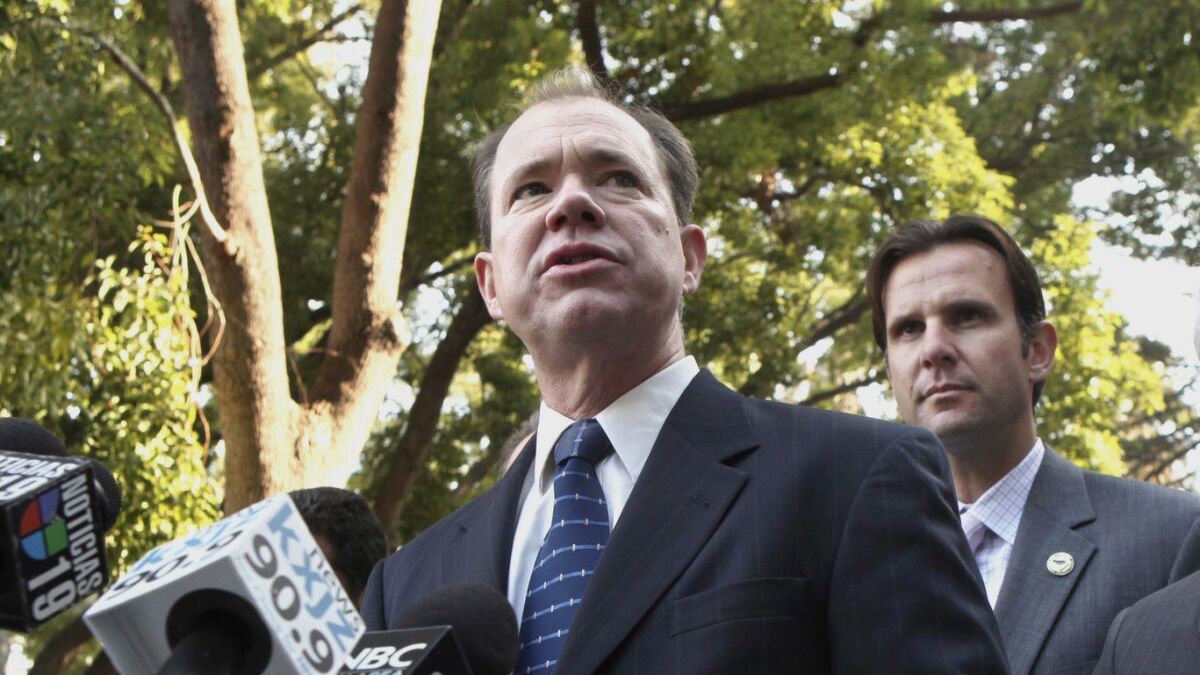 California officials have asked a federal judge to dismiss a lawsuit that seeks to scrap the state's plan to offer basic retirement savings accounts to millions of workers, saying the anti-tax group that filed the suit has no case and that the plan is legal under federal law.
In a filing in Sacramento, attorneys for the state attorney general and treasurer said the Howard Jarvis Taxpayers Assn. cannot argue that it has been harmed by a program that is not yet operating.
The program, called CalSavers, would require all but the smallest employers to offer a state-sponsored retirement savings account if they do not offer their own pension or 401(k) plan. Created by a state law passed in 2016, the program would provide retirement accounts to an estimated 6.8 million California workers.
The taxpayers association does not offer a pension or 401(k) to its employees and would have to offer CalSavers, a move the association argued in its May lawsuit would subject it to "undue burden."
It also argues that the savings plan would qualify under federal law as an employer-sponsored retirement plan, forcing the association and other employers to follow the same rules and accept the same liability as companies that opt to offer their own retirement plans.
CalSavers isn't expected to start enrolling participants until later this year. The smallest employers, including the taxpayers association, would have until 2022 to comply. Until then, the association can't show it has been harmed and should not be able to sue, attorneys for the state said in last week's filing.
The state also took a poke at the Jarvis group, arguing that by 2022 the association might not exist, have enough employees to have to offer the program or "have continued its present policy of denying its employees a retirement plan."
The state further argues that CalSavers would not face the same liabilities as an employer-sponsored plan, with its only responsibilities being to help workers sign up and make payroll deductions.
Jon Coupal, president of the taxpayers association, said he believes his group has the right to bring a case because, even if workers are not yet enrolled in CalSavers, the program exists, has a staff and is moving forward.
"They're spending taxpayer dollars and putting out videos," he said. "They fully intend to implement this program. You don't wait for a rattlesnake to bite you before you kill it."
A hearing on the state's motion to dismiss is set for Sept. 6.
Twitter: @jrkoren
Sign up for the California Politics newsletter to get exclusive analysis from our reporters.
You may occasionally receive promotional content from the Los Angeles Times.