China has surpassed the United States in business travel spending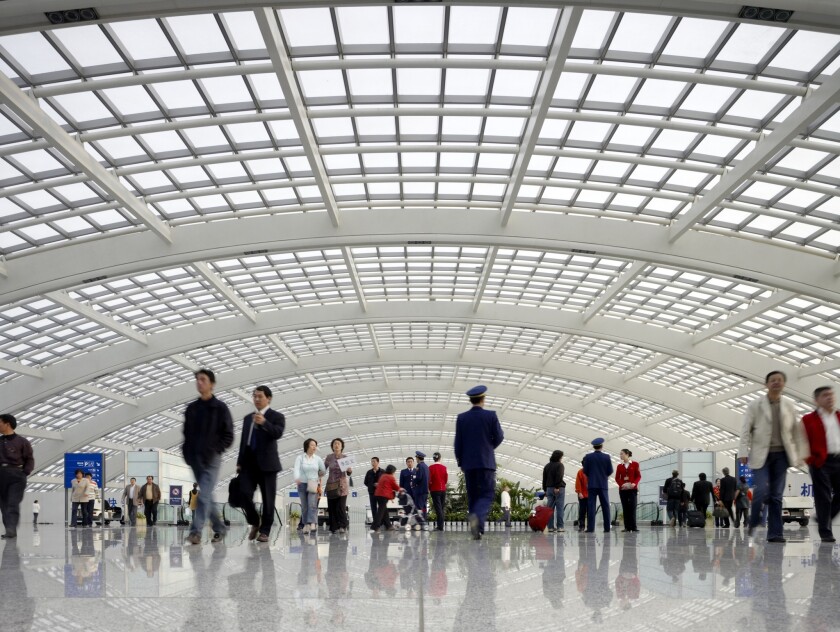 China has already surpassed the United States in several categories, including the world's largest exporter and car market.
Now the U.S. has been nudged aside when it comes to business travel spending.
Chinese business travelers spent an estimated $291.2 billion in 2015, compared with an estimated $290.2 billion by U.S. business travelers, according to the Global Business Travel Assn.
The gap is expected to widen in 2016, when business travel spending in China is projected to grow 10.1% to $320.7 billion, compared with U.S. spending that is forecast to grow less than
2% to $295.7 billion, according to the business trade group.
The growth of China's business travel spending comes despite a slowdown in the Chinese economy over the last year. The association noted that China has continued to invest in its travel infrastructure, with plans to build dozens of airports and hotels across the country.
"China surpassing the United States in business travel spending marks a major inflection point and truly demonstrates the global nature of today's economy," said Michael W. McCormick, executive director of the association.
During and after the 2008 recession, U.S. corporations cut back on business travel and have only recently started to spend at pre-recession levels.
Some hospitality companies are trying to capitalize on the growing travel market in China.
Marriott International Inc. announced a deal in February with a Chinese company, Eastern Crown Hotels Group, to open at least 100 hotels under Marriott's mid-priced Fairfield brand throughout mainland China over five years.
Hertz Corp. and Avis Rent a Car System also have signed deals with Chinese firms to expand their car-rental services into mainland China.
Although 95% of China's business travel spending is for domestic trips, U.S.-based hotels have been spending heavily to accommodate Chinese visitors who travel abroad.
Hilton Hotels & Resorts and Starwood Hotels & Resorts Worldwide both launched plans in 2011 to provide Chinese guests at participating hotels with Chinese-speaking employees, a tea kettle and slippers in each room as well as traditional Chinese breakfast items, such as rice porridge, known as congee.
And, of course, chopsticks will be offered alongside spoons and forks.
The Hilton program, dubbed Huanying, for the Chinese word for "welcome," started with 30 properties in 13 countries and has expanded to more than 130 hotels and resorts in over 32 countries and 75 cities, including Tokyo, Seoul, London, Paris, New York and San Francisco.
At Los Angeles International Airport, China-based airlines are reporting an uptick in passenger numbers. Air China carried about 220,000 passengers from LAX in 2015, up from about 150,000 in 2012, according to data from the airport.
hugo.martin@latimes.com
---
Your guide to our new economic reality.
Get our free business newsletter for insights and tips for getting by.
You may occasionally receive promotional content from the Los Angeles Times.