California could scrap mandatory cancer warning labels on coffee in 2019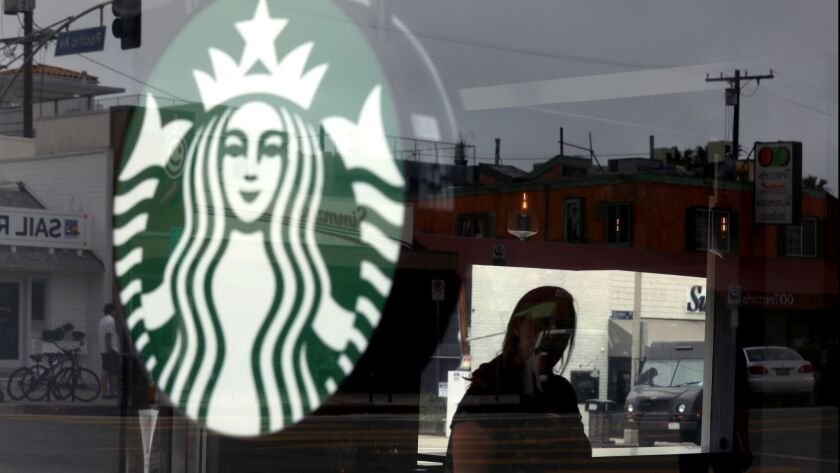 Starbucks will be serving gingerbread lattes by the time state regulators decide whether coffee should come with a cancer warning.
The California agency in charge of regulating carcinogenic substances held its last hearing at which public comments would be taken Thursday in Sacramento, a 90-minute affair dominated by industry voices that support its proposal to exempt coffee from cancer warnings required under Proposition 65.
Most of the testimony came from the California coffee and food retail industry, which was hit by a ruling last spring that required companies serving coffee to use cancer warning labels. Coffee releases a chemical called acrylamide when roasted, which can be harmful if consumed in high concentrations.
"Proposition 65 warning signs would impose onerous labeling requirements on businesses in California," said Jason Eberstein, a coffee supplier, in a submitted statement. "Mandated signage could leave us vulnerable to frivolous lawsuits, which could lead to increased consumer costs."
The National Coffee Assn., a trade group whose members include Starbucks Corp., strongly supports the exemption proposal. "There is insufficient evidence to classify coffee as carcinogenic," said the association's chief executive, Bill Murray, in his testimony, echoing the recent findings of the International Agency for Research on Cancer.
Giving coffee an exemption would adhere to the spirit of Proposition 65, which is supposed to exempt naturally occurring substances found in food. Acrylamide is not an ingredient; it is a byproduct of roasting.
The Council for Education and Research on Toxics, which initiated the lawsuit that led to the March ruling against Starbucks and other coffee sellers, was one of the few dissenting voices at the hearing.
"It appears to be a politically driven effort to overthrow the judge's decision," Raphael Metzger, the group's attorney, said during the hearing. Giving coffee an exemption ignores the science that says that acrylamide is a probable carcinogen, he said.
Metzger also noted that the state reached substantial settlements with snack food companies that led to the reformulation of potato chips to prevent the formation of acrylamide during the frying process. Coffee companies, he said, should be required to do the same.
The Office of Environmental Health Hazard Assessment will be accepting comments until Aug. 30.
"If all goes well, we anticipate approval by the end of November," agency spokesman Sam Delson said. The rule could become effective in early 2019.
aurora.percannella@latimes.com
Twitter: @auropercannella
---
For reporting and exclusive analysis from bureau chief John Myers, get our California Politics newsletter.
You may occasionally receive promotional content from the Los Angeles Times.