Consumer spending rebounds with its biggest jump since June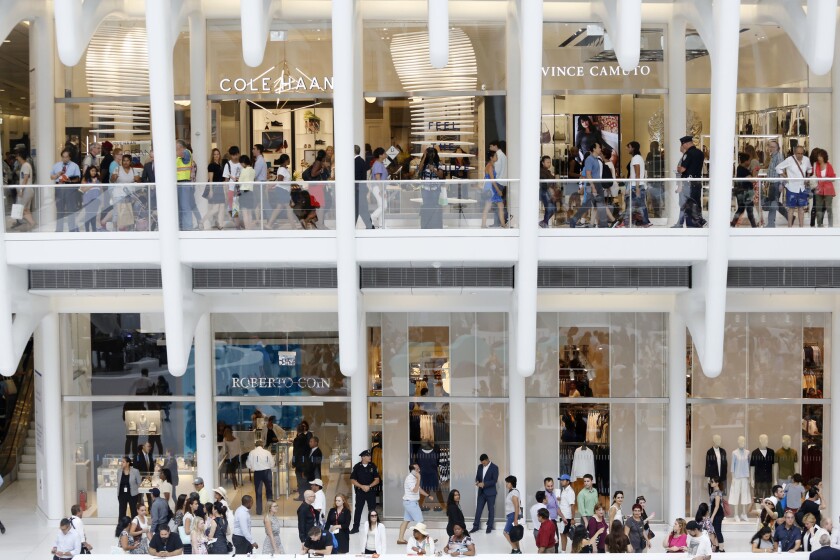 Reporting from Washington —
Consumer spending rebounded strongly in September, rising the most in three months as incomes also improved, the Commerce Department said Monday.
The 0.5% jump in personal consumption expenditures provided momentum for a key driver of the U.S. economy heading into the year's final quarter and could push the Federal Reserve closer to another small interest rate hike.
Central bank policymakers meet this week, although they are not expected to make a change in their benchmark short-term rate so close to the presidential election. But Fed Chairwoman Janet L. Yellen has said she anticipates a small increase before the end of the year if the economy and labor market continue to improve.
An increase in inflation in September also boosted the chances of a rate hike.
The Commerce Department reported Monday that the personal consumption price index, the Fed's preferred inflation measure, increased to 1.2% for the 12 months that ended Sept. 30. That was the highest in nearly two years and moved inflation closer to the Fed's annual target of 2%.
Core inflation, which excludes often-volatile food and energy prices, held steady in September at 1.7%, matching the highest level since mid-2014.
September's rise in spending came after consumers pulled back in August. The 0.1% decline that month was the first since January 2015.
Personal income increased 0.3% in September after a 0.2% rise the previous month. With spending outpacing income growth, the savings rate ticked down. Americans saved 5.7% of their disposable income, the Commerce Department said.
The Commerce Department reported Friday that the U.S. economy grew at a solid 2.9% annual rate from July through September, a significant improvement from a weak first half of the year.
Economists said one potentially worrisome aspect of that report was that the pace of consumer spending had slowed to a 2.1% annual rate in the third quarter. The figure was down from an unusually strong 4.3% rate in the second quarter.
But the new consumer spending data on Monday indicated spending had improved at the end of the third quarter, which could carry over into the final three months of the year.
Follow @JimPuzzanghera on Twitter
ALSO
Elon Musk wants to sell you a better-looking solar roof
L.A.'s latest $1-billion tech company has a female CEO
Clinton's immigration plan could help economy more than Trump's, most economists say
---
Be your money's boss! Learn how to make a budget and take control of your finances with this eight-week newsletter course.
You may occasionally receive promotional content from the Los Angeles Times.