Consumer spending growth slows despite jump in income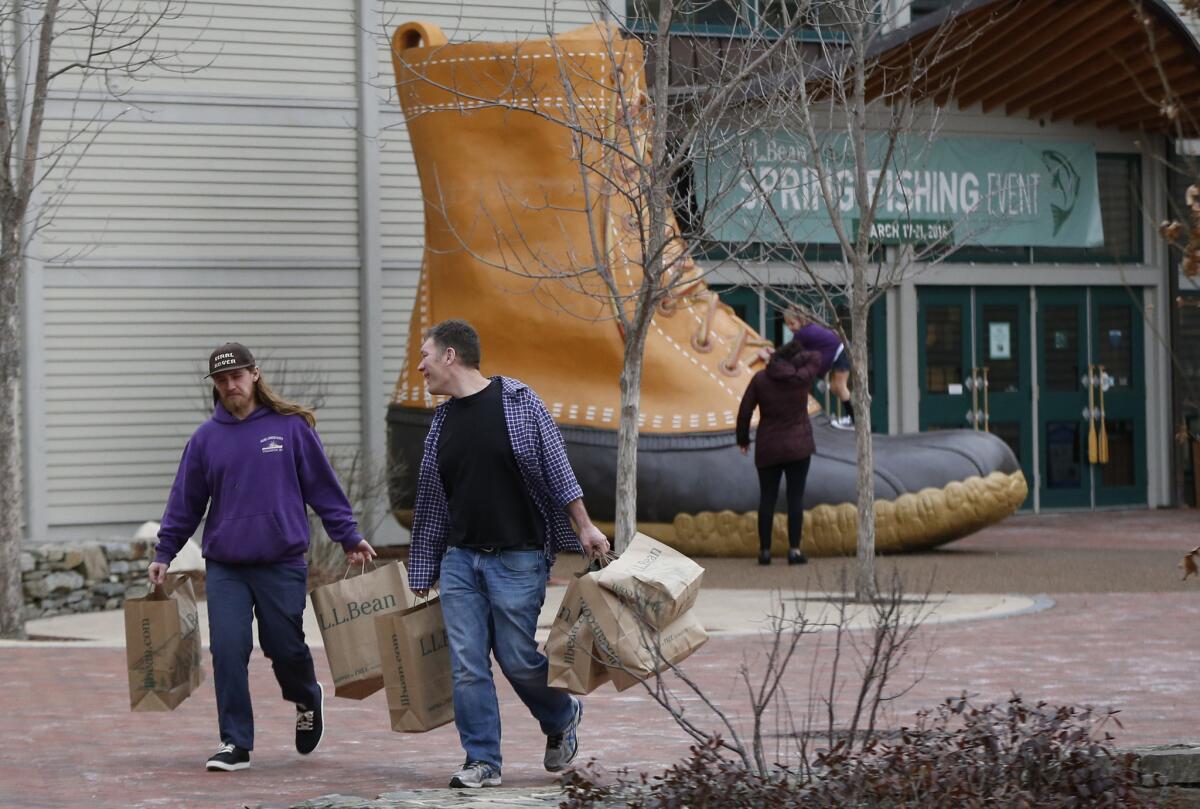 Reporting from Washington —
Americans were hesitant to open their wallets last month despite swelling incomes, with spending growth slowing in a sign of the economy's weak start to the year.
Consumer spending rose just 0.1% in March, down from an upwardly revised 0.2% increase the previous month, the Commerce Department said Friday. The latest figure was below economists' forecasts.
But personal income increased more than expected. Incomes rose 0.4% last month, up from a downwardly revised 0.1% gain in February.
Consumers opted to save more of their higher income instead of spend it amid concerns about the U.S. economy.
The percentage of disposable income saved increased to 5.4% last month, the highest rate in more than a year.
Consumer spending accounts for about two-thirds of U.S. economic activity, and the March data are in line with Thursday's government report of weak 0.5% economic growth in the first three months of the year.
But the labor market has continued to strengthen. That's reflected in solid income growth so far this year.
See more of our top stories on Facebook >>
The additional money goes further because of low inflation, which has been caused by falling oil prices.
But inflation increased last month. A key price index also released Friday rose 0.1% after a 0.1% drop in February.
Still, prices increased just 0.8% during the 12 months ended March 31, well below the Federal Reserve's 2% annual target. Excluding volatile energy and food prices, prices increased 1.6% for the same period.
Low inflation combined with weak economic growth has led Fed policymakers to delay increasing a key short-term interest rate.
SIGN UP for the free California Inc. business newsletter >>
Fed officials held the rate steady at between 0.25% and 0.5% after their latest policymaking meeting on Wednesday.
Follow @JimPuzzanghera on Twitter
MORE BUSINESS NEWS
Digital TV company Rovi is buying TiVo in $1.1 billion deal
Cracker Jack goes digital and ditches toys for mobile games
California is a magnet — and a graveyard — for supermarket competitors