Disney Cruise Line's plan for a new Bahamas port sparks feuding among locals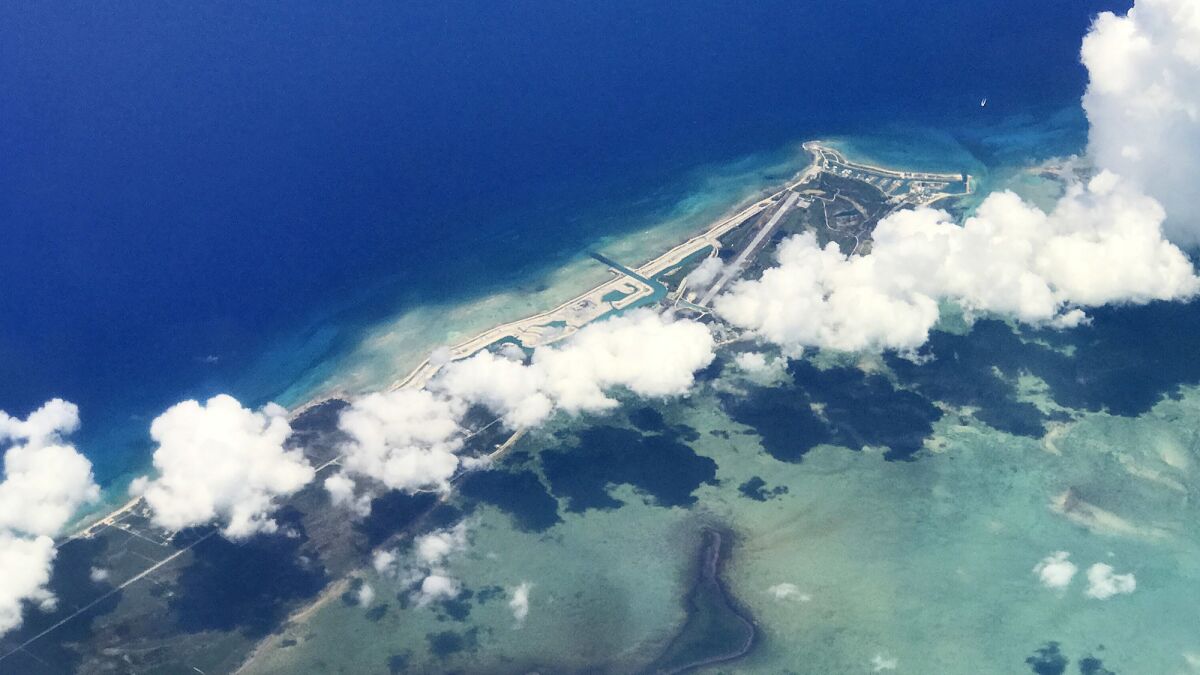 The southern point of the Bahamian island of Eleuthera is a postcard-perfect paradise with white-sand beaches, limestone bluffs and turquoise-blue waters.
Disney Cruise Line, part of the Walt Disney Co. entertainment empire, wants to buy 746 acres at the southern end of the 110-mile-long island to develop a cruise port with a pier, shops, a marina, restaurants and walkways through a nearby forest and around salt ponds.

For the record:
11:45 a.m. Sept. 28, 2018A previous version of this story included an image of the island of Bimini in the Bahamas and erroneously identified the island as Eleuthera.
But a local nonprofit group, with the support of Bahamian environmentalists, has put forward a competing plan that it says will create more jobs and keep more tourism revenue on the island, home to about 11,000 residents.
The rival plans have split locals into feuding camps who argue over the best way to combat high unemployment on the long, thin island 50 miles east of Nassau and part of a collection known by Bahamians as the Family Islands.
A town hall meeting organized by locals on the island in August degraded into yelling, interruptions and accusations. Locals have accused each other of being either in the pocket of Mickey Mouse or mysterious foreign interests who back a rival plan to Disney's port project.
"I am extremely distressed to hear and feel the animosity in South Eleuthera," said Sam Duncombe, president of an environmental group ReEarth in the Bahamas. "I have a friend that says this issue has ripped Eleuthera apart."
In the cruise industry, Florida-based Disney Cruise Line is a relatively small operator, with only four ships. In contrast, the world's biggest cruise line, Carnival Cruise Line, sails 26 ships.
Disney Cruise Line has plans to add three new ships in 2021, 2022 and 2023 — part of a growth surge in the worldwide cruise line business, which has enjoyed favorable seas lately. A total of 26.7 million passengers sailed on global cruise lines in 2017, up 6.3% from the previous year.
Disney Cruise Line already operates a private Bahamian island called Castaway Cay — about 60 miles north of Eleuthera — and the new port would help draw return cruise passengers who are looking for new vacation spots to visit. Already, 40% of all Disney cruises visit islands in the Bahamas exclusively.
"We have approached this project with a focus on protecting and sustaining the natural beauty of this historic location, creating quality jobs and economic opportunities for Bahamians, and celebrating the unique culture of the Family Islands," Jeff Vahle, president of Disney Cruise Line, said in a statement in response to The Times' request for an interview.
Disney hadn't organized town-hall hearings or launched a public campaign in support of its project until this week when Vahle published an op-ed article that appeared in several Bahamian newspapers, promising that its project would preserve more of the land than some previous proposals by others that called for hundreds of homes, condominiums, hotels and a 140-slip marina.
Disney has already signed an agreement to purchase the land from a private international developer — estimated by locals to be priced at more than $25 million — but must still get approval from the commonwealth's government before the property changes hands and the port is developed.
But officials from a local nonprofit organization, which has been trying for years to have the southern tip of the island designated a national park, worry that the Disney project will block local access to the beaches and a historic lighthouse on the southern point.
Shaun Ingraham, chief executive of the nonprofit One Eleuthera Foundation, said most of the revenue generated under Disney's plan would go to the cruise line, with only a small amount of jobs and tax revenues staying on the island. The group developed its own plan in 2010 to preserve the land as a park with tourism attractions.
Tourists who take the cruise ship to the island for a day-long visit may spend less than $100 each, Ingraham said, while those who spend a few days in a hotel or a condo on the island will spend up to $2,000 each.
"What we are saying is, if it is left open and put in a trust for the Bahamian people, all of the dividends go back to the community," he said.
One Eleuthera's 2010 plan suggests a range of ideas for the land, including developments with restaurants, shops and small condo hotel projects, and devoting the property mostly to outdoor tourism enterprises such as canoe rentals, a dive center and horseback tours.
Disney has proven its case. [Disney's] Castaway Cay has pumped money into this economy.
— Bernadette Sweeting, Eleuthera resident
Ingraham said his group is interested in buying the land to pursue its goals. "We are prepared to pay whatever the market value is," he said.
A fact sheet distributed by Disney Cruise Line says the Disney proposal would create up to 150 jobs, would give locals access to the property and turn over 170 acres of the land to the government for conservation. In addition, 100 acres of salt ponds would be preserved, the Disney fact sheet says.
Edgar Seligman, a Bahamian lawyer who founded an organic farm on Eleuthera, said he opposes the Disney plan because he worries about the environmental effects of the project. But tensions are high on the island because both sides are suspicious about the true intentions of their opponents, Seligman said.
The board of the One Eleuthera Foundation includes Bahamian business leaders, farmers and wealthy U.S. philanthropists, including Shelby White, the widow of Leon Levy, a hedge fund pioneer who founded OppenheimerFunds Inc.
If the One Eleuthera Foundation gets the opportunity to develop one of its plans on the southern tip of Eleuthera, Ingraham said, the money needed to buy the land would come primarily from philanthropists such as White.
Seligman described a public meeting last month hosted by One Eleuthera Foundation and the Bahamas National Trust, a preservation group. The event got ugly, he said, when "a rebel-rousing mob of about six or seven people showed up" to ask questions and suggest the One Eleuthera Foundation plan was backed by unknown foreign interests.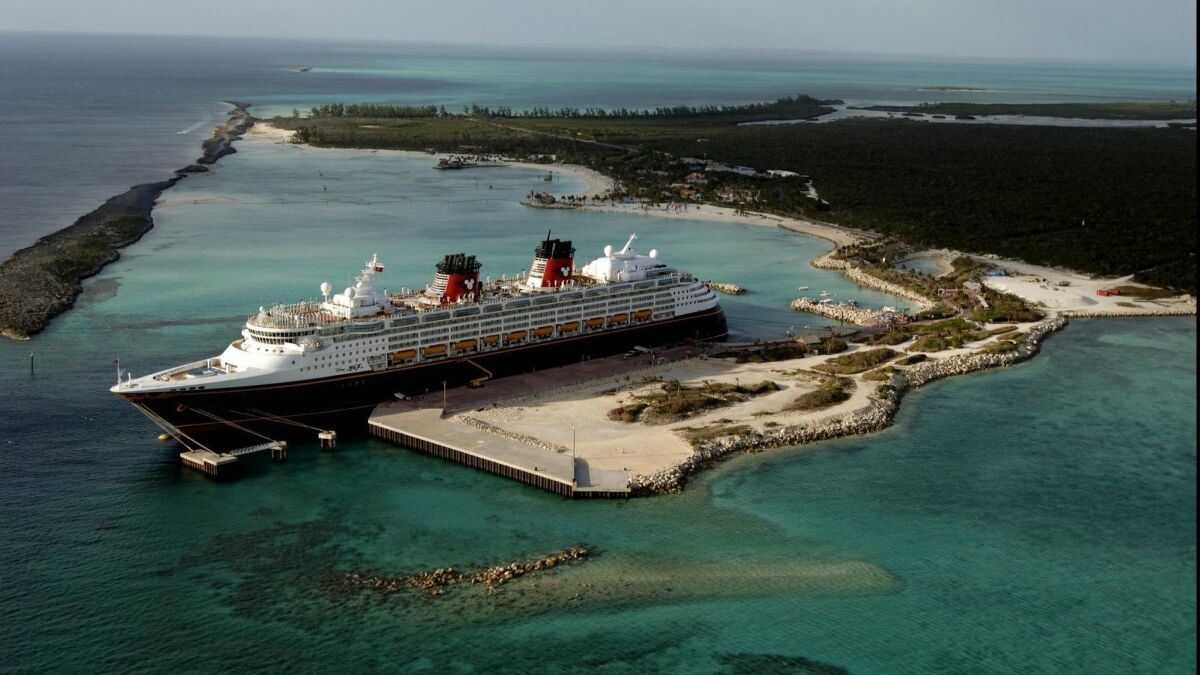 Some locals who support the Disney project say Disney's cruise port on the island of Castaway Cay has shown that Disney can operate a profitable tourist attraction that generates revenue and jobs for locals.
"Disney has proven its case," said Bernadette Sweeting, a government worker who was born and raised on South Eleuthera. "Castaway Cay has pumped money into this economy."
Sweeting said Eleuthera resident have waited too long for economic development at the southern end of the island, and the One Eleuthera Foundation idea has been talked about for nearly a decade with little action.
"If you wanted to do that, you should have done that a long time ago," she said of the One Eleuthera Foundation.
To read more about the travel and tourism industries, follow @hugomartin on Twitter.