Judge orders Trump administration to put energy efficiency standards into effect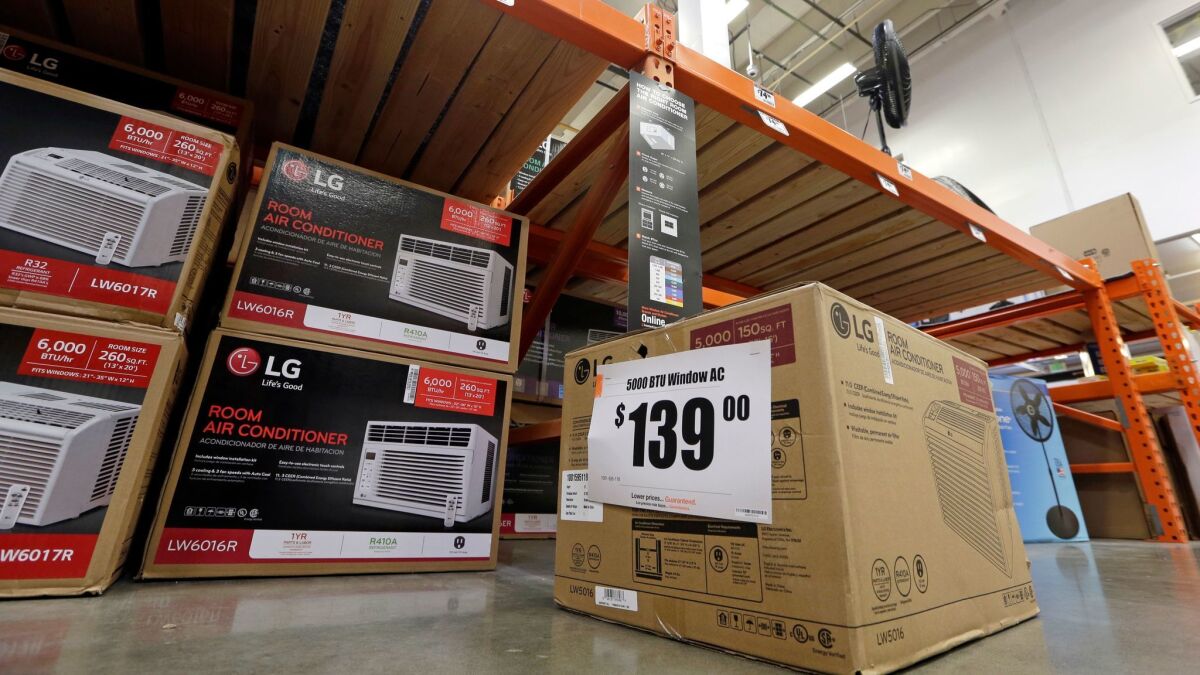 A federal judge in San Francisco ordered the Trump administration Thursday to implement energy-use limits for portable air conditioners and other products — standards that were adopted during the last days of the Obama presidency.
The U.S. Department of Energy was required to put the energy efficiency standards into effect after a 45-day period to identify any errors and did not have the authority to continue to assess them, U.S. District Judge Vince Chhabria said.
The ruling came in two lawsuits — one filed by California, New York and other states and the other by environmental groups.
The U.S. Department of Justice did not immediately comment. The lawsuits over the energy standards are among a spate of legal actions challenging decisions by the Trump administration to roll back environmental protections.
The states argued that the new standards would reduce greenhouse gas emissions, save businesses and consumers billions of dollars, and conserve enough energy to power more than 19 million households for a year.
Chhabria gave the Energy Department 28 days to publish the standards — the step needed to make them legally enforceable.
The standards at issue also cover air compressors, commercial packaged boilers and uninterruptable power supplies. There is currently no federal energy standard for air compressors, uninterruptable power supplies or portable air conditioners, according to the states' lawsuit.
The Obama administration signed off on the standards in December 2016 and posted them online for a 45-day review period intended to spot any errors.
Chhabria said the Trump administration did not have the authority to assess, modify or withdraw an energy standard after that period.
The other states in the lawsuit are Connecticut, Illinois, Maine, Maryland, Massachusetts, Pennsylvania, Vermont, Oregon and Washington. The city of New York is also a plaintiff.
---
Sign up for the California Politics newsletter to get exclusive analysis from our reporters.
You may occasionally receive promotional content from the Los Angeles Times.