Good tax news for people who want to gift lots of money to their heirs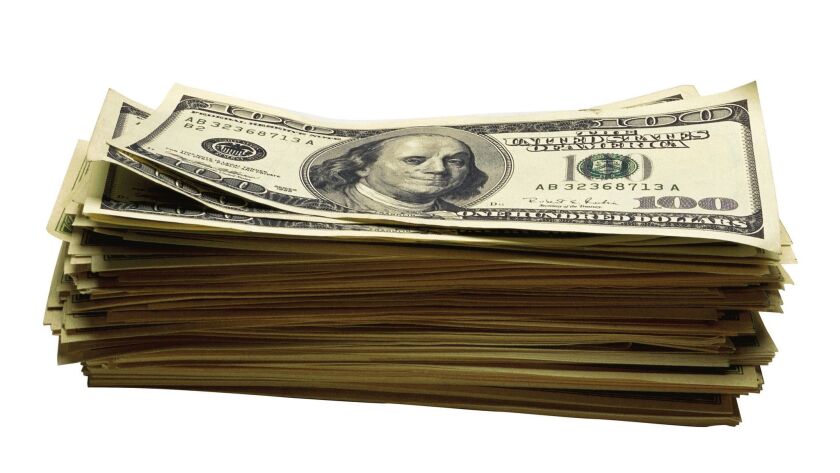 The Internal Revenue Service is proposing a potential benefit for wealthy taxpayers, saying that individuals who give lots of gifts to their heirs under a generous but temporary provision of the 2017 Republican tax overhaul won't later owe taxes on those gifts.
Last year's tax law doubled the value of assets that can be transferred to heirs without triggering federal estate or gift taxes over a lifetime, bringing those lifetime caps to almost $11.2 million for an individual and $22.4 million for a married couple.
The thresholds rise slightly in 2019 and potentially more in later years before expiring in 2025, when the exemptions revert back to half of their current levels.
Amounts over exemption levels are taxed at 40%.
Estate planning professionals had been worried that come 2026, the tax agency might attempt to collect taxes on gifts that were already made under the doubled exemptions.
But the IRS said late Tuesday in a proposed regulation that it wouldn't seek such retroactive taxes. Under the rule, "making large gifts now won't harm estates after 2025," the agency said in a brief accompanying statement.
"This is definitely good news — it takes uncertainty off the table," said Lester Law, an estate and trust planning lawyer in Washington. "It's clear that Treasury did not want to have a clawback be a 'gotcha.' "
Law added that taxpayers shouldn't wait to take advantage of the exemption, because Democrats could potentially seek to roll it back: "It's use it or lose it." Individual gifts will still be limited by an annual exclusion, which is $15,000 this year.
The IRS plans to hold a hearing on the proposed rule March 13, 2019.
---
Your guide to our new economic reality.
Get our free business newsletter for insights and tips for getting by.
You may occasionally receive promotional content from the Los Angeles Times.