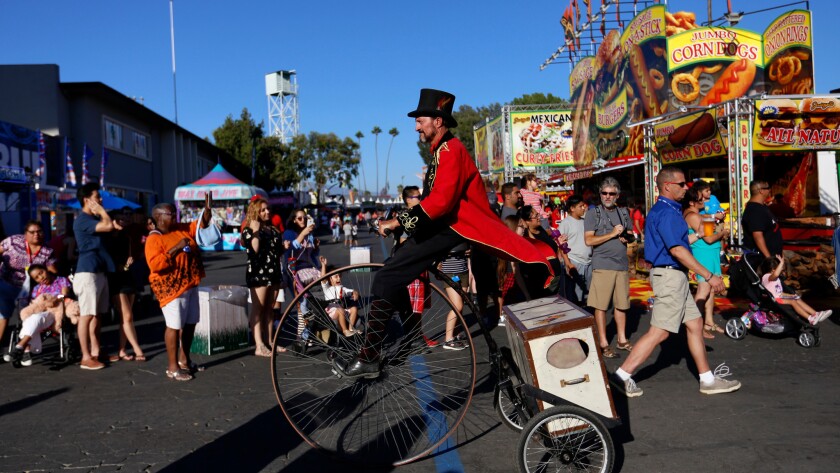 Cooler weather, dinosaurs and deep-fried hot sauce balls helped push attendance up 3% at this year's Los Angeles County Fair.
The annual celebration of carnival rides and outrageously fattening foods drew 1.32 million guests, up from 1.28 million last year at the Fairplex at Pomona.
The fair, which opened Sept. 2 and ended Sunday night, often suffers lower attendance in extremely hot years, but fair officials say attendance may have picked up this year because September was relatively cool.
"This was the first year in a few years where we didn't have multiple triple-digit temperature days," fair spokeswoman Renee Hernandez said.
Fair attendance also benefited from a popular dinosaur exhibit, a sold-out show by comedian Gabriel Iglesias and curiosity about high-calorie snacks — such as deep-fried bacon s'mores, Krispy Kreme triple-decker burgers and deep-fried bacon guacamole — which each year amp up the can-you-top-this vibe.
Chicken Charlie, the fair food vendor who creates the most decadent creations, sold 20,000 deep-fried balls of hot sauce. Other fair vendors sold a total of four pallets of Oreo cookies, 50,000 corn dogs and 100,000 turkey legs this year.
To read more about the travel and tourism industries, follow @hugomartin on Twitter.
---