Fannie Mae, Freddie Mac regulator defends 3% down payment mortgages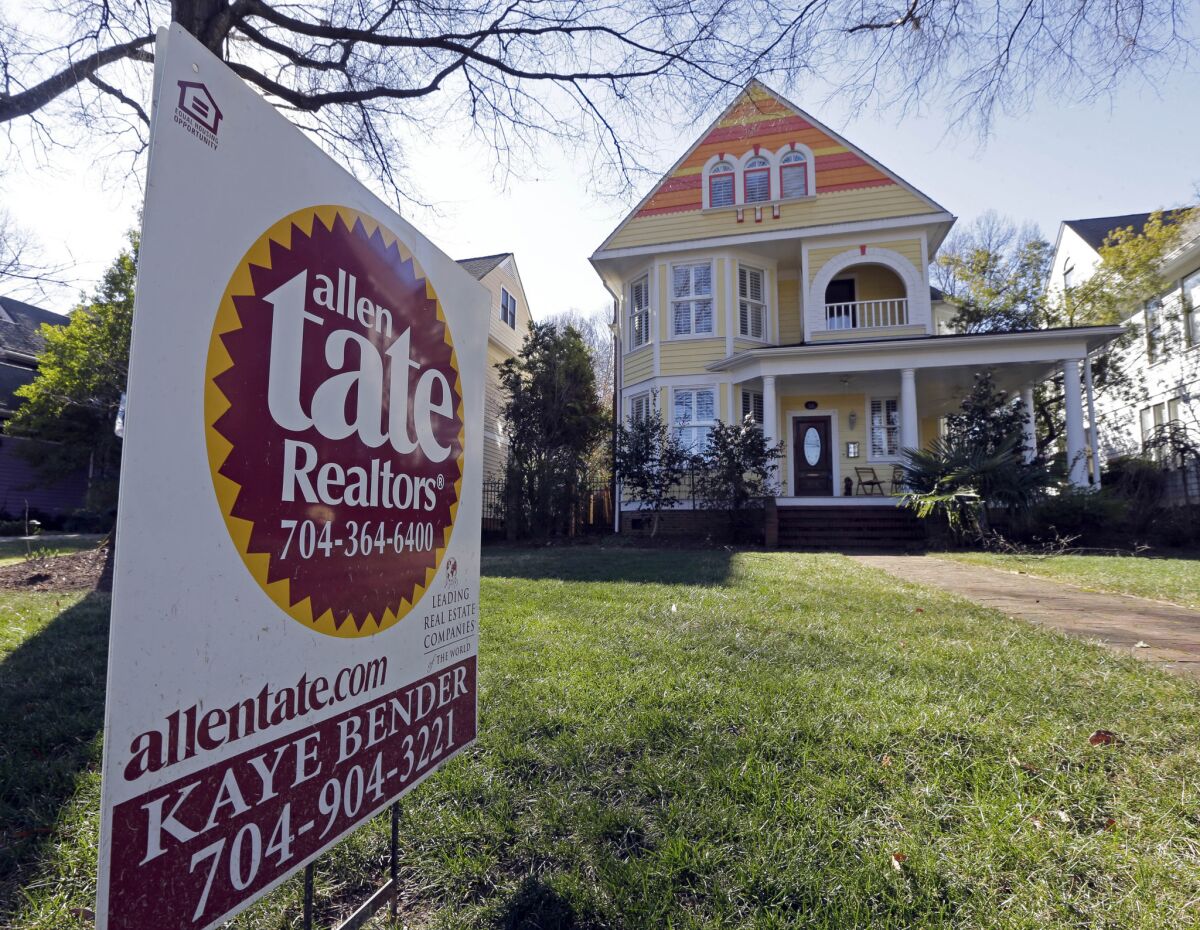 Reporting from Washington —
The regulator for bailed-out housing finance giants Fannie Mae and Freddie Mac told lawmakers Tuesday that new programs to back mortgages with down payments as low as 3% had enough safeguards to make them as safe as loans with higher down payments.
Melvin L. Watt, director of the Federal Housing Finance Agency, faced sharp criticism from Republicans at a three-hour House hearing that he was risking the loss of taxpayer money by returning to the irresponsible lending practices that caused the subprime housing market bubble.
"You're once again putting people into homes that they can't afford," said Rep. Jeb Hensarling (R-Texas), who chaired the hearing by the House Financial Services Committee.
------------
FOR THE RECORD:
12:21 p.m.: In an earlier version of this article, Rep. Jeb Hensarling's last name was misspelled as Hensaring.
------------
But Watt, a former longtime House Democrat, said the agency had taken steps to make sure that a loan with a 3% down payment "is just as safe" as a loan with a 10% down payment.
"When the down payment is lower, there's the potential it can be a riskier loan," Watt said. "But when you pair that with other compensating factors … you offset that additional risk. That's exactly what we've done."
The programs from Fannie and Freddie require full documentation, strong credit scores, housing counseling and private mortgage insurance, Watt said.
Also, the loans will make up only "a very small percentage" of the mortgages in the portfolios of Fannie and Freddie, he said. Fannie began its program in December and Freddie's will start in March.
Their goal is to expand the opportunity for homeownership to people who can afford a mortgage but haven't been able to save enough for a larger down payment, Watt said.
"If somebody can't pay a loan, they shouldn't be given a loan," he said. "It would be irresponsible to say we should be making those loans or that Fannie and Freddie should be backing those loans."
Fannie and Freddie purchase about half of all new home loans from banks and package them into securities for investors.
The collapse of the housing market that began in 2007 pushed the government-sponsored companies to the brink of bankruptcy because of the bad mortgages they backed.
The federal government seized them in 2008 and pumped $187.5 billion into them to keep them afloat. The firms returned to profitability as the housing market rebounded and have more than offset the bailout money with dividend payments to the government.
Democrats praised Watt for the low down payment programs.
"When FHFA lowered the down payment requirements, it appropriately balanced safeguards to protect the taxpayer with expanding credit for eligible borrowers," said Rep. Maxine Waters (D-Los Angeles). She said some Americans can afford mortgage payments "but are not fortunate to come from wealthy families."
For breaking economic news, follow @JimPuzzanghera on Twitter.
---
Sign up for the California Politics newsletter to get exclusive analysis from our reporters.
You may occasionally receive promotional content from the Los Angeles Times.