Slow job growth, Brexit vote make Federal Reserve cautious about hiking interest rate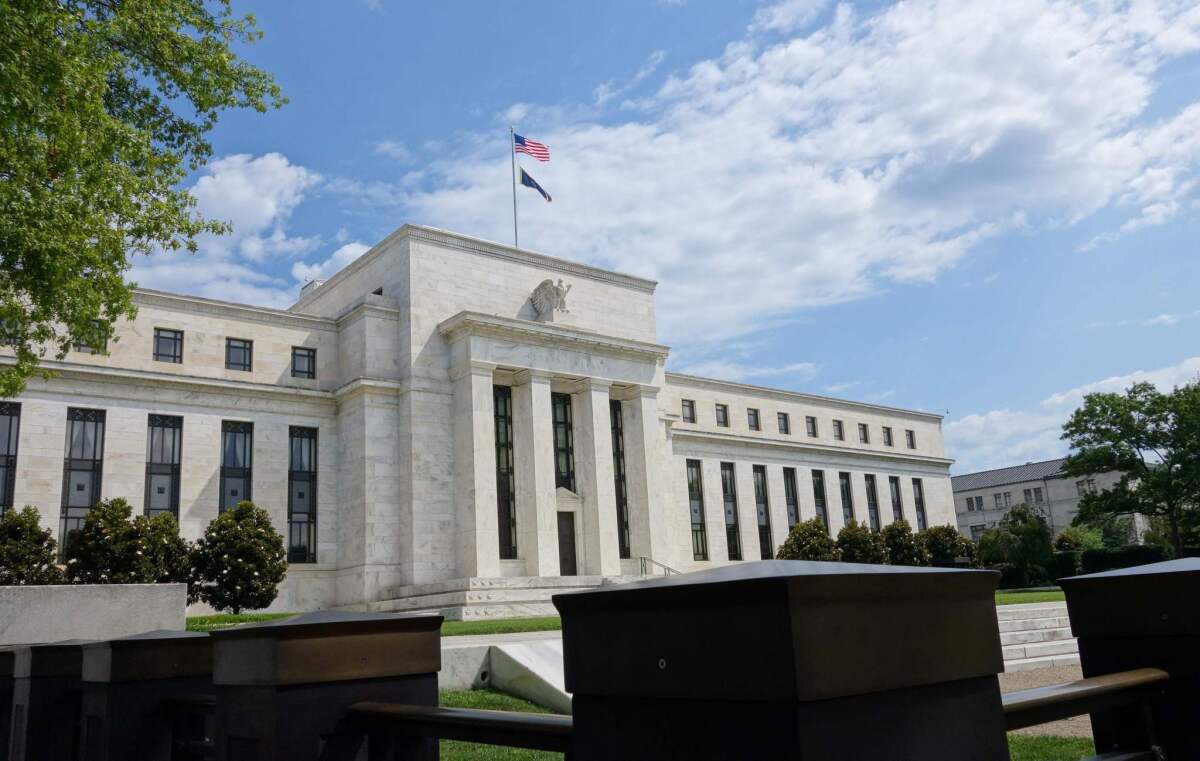 Federal Reserve policymakers on Wednesday held a key interest rate steady to take more time to determine if a surprising slowdown in job growth last month was an anomaly or a warning sign of trouble ahead for the U.S. economy.
Fed Chairwoman Janet L. Yellen also said officials were worried about the potential economic effect of next week's vote by Britain on whether to remain in the European Union. A decision to exit the EU – dubbed Brexit – could rattle financial markets.
Still, Yellen tried to convey continued optimism about the U.S. economy, saying a rate hike could come as soon as next month if job growth rebounds. And a majority of Fed policymakers still expect two small, quarter-point rate hikes this year – the same as they did in March.
"We should not over-blow the significance of one data point, especially when other indicators of the labor market are still flashing green," Yellen told reporters at her quarterly news conference, referring to the anemic May jobs report.
"It's not impossible, I think by July, for example, we would see data that led us to believe that we're on a perfectly fine course," she said.
But Yellen would not say, as she did just a few weeks ago, that a rate hike was probable in the coming months. She fretted that "there's been something of a loss of momentum in job growth" – from the 200,000 monthly average in the first quarter of the year to just 38,000 in May – that bears watching.
Josh Feinman, managing director at Deutsche Asset Management in New York, said "the mixed signals in the economy … have to clear up" before the Fed makes its next interest rate hike. That means more data showing consumer spending is accelerating and some improvement in job growth, he said.
"If we were to get a Brexit, that raises the hurdle more for July," he said, referring to the June 23 referendum.
Yellen and her Fed colleagues also sharply downgraded their outlook for the pace of hikes in their benchmark short-term interest rate – which affects consumer and business loan rates – beyond this year.
The median forecast released Wednesday is for a 1.6% rate at the end of next year and 2.4% at the end of 2018, well off the last estimate in March.
The downgrade in the interest-rate outlook alarmed some experts.
"Nothing happened in the past [three months] that it should be down that much," said Eric Stein, co-director of global fixed income for Eaton Vance, a Boston asset management firm.
Like others, he struggled to figure out what had driven the large drop, suggesting that the overall low interest rate environment globally, including negative rates in Japan and parts of Europe, was a factor.
Following a two-day meeting, central bank officials voted unanimously to keep their federal funds rate at between 0.25% and 0.5%.
The policymaking Federal Open Market Committee said that "the pace of improvement in the labor market has slowed" since the last meeting in April while the economy "appears to have picked up" after a weak first quarter.
The assessment was a reversal from April, when Fed officials said labor market conditions had "improved further" even as economic growth appeared to have slowed.
The economy's winter slowdown led Fed policymakers on Wednesday to lower their estimate for economic growth this year to 2%, from a 2.2% forecast in March. The forecast for 2017 also was reduced to 2%, from an earlier 2.1% estimate.
Despite those downgrades, a majority of Fed officials signaled they anticipated making two 0.25% rate increases this year.
The federal funds rate had been held near zero for seven years before Fed policymakers nudged it up 0.25 percentage points in December.
The move was a signal the U.S. economy had recovered enough from the trauma of the Great Recession to be able to handle closer-to-normal interest rates.
See the most-read stories in Business this hour »
Follow @JimPuzzanghera on Twitter
ALSO
Stocks close lower over concerns about Brexit vote and Federal Reserve meeting
Fed will wait to raise interest rates, Janet Yellen signals
Stocks near all-time high on rising oil prices
---
UPDATES:
3:01 p.m.: This article was updated with additional reaction from analysts.
2:26 p.m.: This article was updated with additional details and comments from Federal Reserve Chairwoman Janet L. Yellen and analysts.
This article originally was published at 11:33 a.m.