GE slashes dividend and reveals bigger investigation by U.S. regulators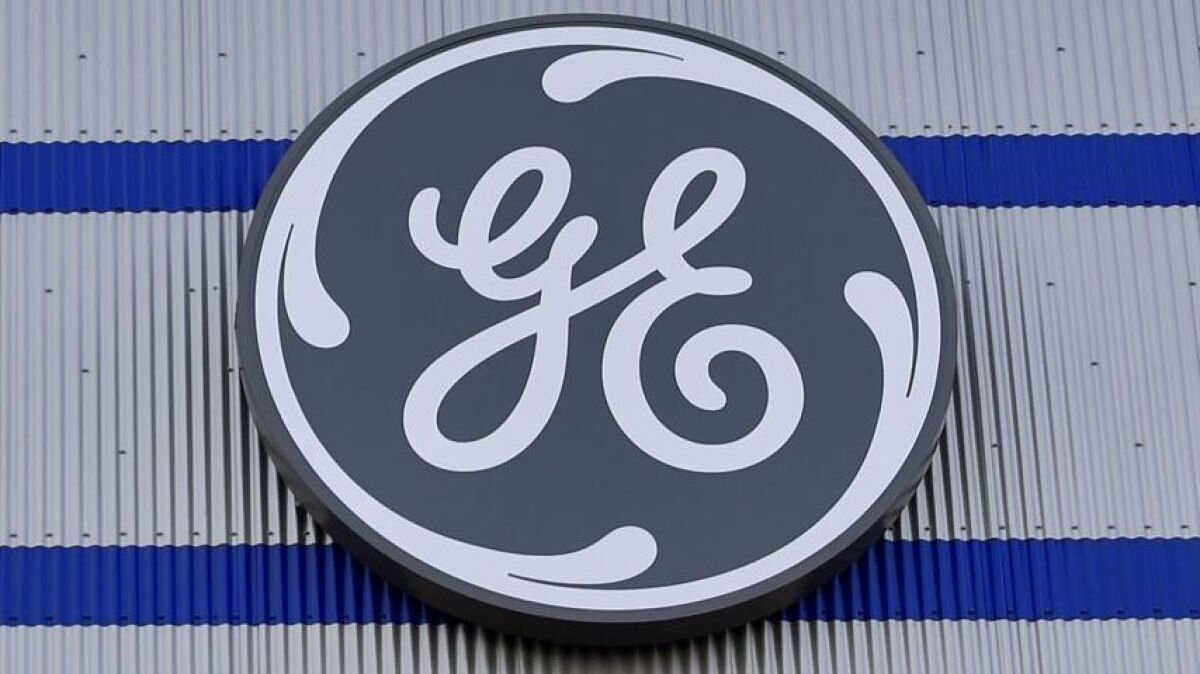 General Electric Co.'s new chief executive got off to a rocky start with Wall Street as the company revealed that it faces an expanded accounting investigation by U.S. regulators.
The Securities and Exchange Commission is expanding its investigation of the company's accounting to look at a $22-billion charge in the power-equipment unit, the company said Tuesday as it reported earnings for the first time since CEO Larry Culp took the reins. The Justice Department is also examining the write-down, which stems from goodwill impairment.
The investigation adds to the pressure on GE, which is already contending with one of the deepest slumps in its 126-year history amid cash-flow shortfalls and declining demand for its gas turbines. Culp, who was appointed in a surprise announcement Oct. 1, also unveiled the first steps of his turnaround plan, with a major dividend cut — to a penny per quarter, from 12 cents — and a reorganization of the company's power division. He'll also have to deal with federal investigators.
"Yes, it's a surprise and, yes, they slipped it in" during the call, said Karen Ubelhart, an analyst at Bloomberg Intelligence. "But we just don't know how big it could be."
The shares slid early in the trading day but erased that loss and was up 2% at $11.39 shortly after 10 a.m. Eastern Time. GE shares have dived about 33% this year to levels last seen shortly after the recession in 2009. Culp's appointment sparked a mini-rally this month, but that fizzled recently.
Company cooperation
GE said in January that the SEC was looking at accounting in the power division and an old insurance portfolio that prompted a $6.2-billion charge. The Boston company said it's cooperating with the probes.
"Staff from the [Department of Justice] are also investigating these matters, and we are providing them with requested documents and information as well," GE said in a regulatory filing.
Culp was tasked with accelerating a turnaround plan centered on cost cuts and a more focused portfolio of manufacturing businesses. Until Tuesday, he hadn't publicly addressed shareholders or offered insight into the direction he'd take, making the earnings report and subsequent conference call among the company's most highly anticipated.
Although the dividend cut was a blow to investors, it wasn't unexpected. Former CEO John Flannery had suggested a reduction was likely, following a separation of the healthcare unit in another year. Many analysts had predicted the move would come sooner once Culp was ushered in.
Culp, who joined GE's board in April, has been visiting the company's businesses since taking over. GE has said his comments Tuesday would include a preliminary assessment of what he has learned but that he won't give a thorough analysis until early next year.
The new CEO did, however, move to resuscitate the gasping power unit by splitting it in two. A unified business will combine the gas product and services groups, while a second unit will hold the portfolio of GE Power's other assets, including steam, nuclear, grid solutions and power conversion.
The power unit's difficulties will "persist longer and with deeper impact than expected," Chief Financial Officer Jamie Miller said. As a result, GE will miss its full-year target for cash flow by a significant amount, she said.
Third-quarter sales plunged 33% in the operation. The division has been hampered by a broad market slump, exacerbated by GE's ill-timed 2015 acquisition of Alstom SA's energy unit for $10 billion. More recently, GE disclosed that its flagship gas turbines are suffering from an oxidation issue.
GE Aviation, one of the bright spots for the company, boosted sales 12% as it rolls out a new engine for narrow-body commercial jets.
Total sales dropped 3.6% to $29.6 billion, GE said in a statement. Adjusted earnings fell to 14 cents a share, well shy of the 20-cent average of analyst estimates compiled by Bloomberg.
---
Sign up for the California Politics newsletter to get exclusive analysis from our reporters.
You may occasionally receive promotional content from the Los Angeles Times.