Goldman Sachs must pay $5 billion for the sale of risky mortgages leading up to the financial crisis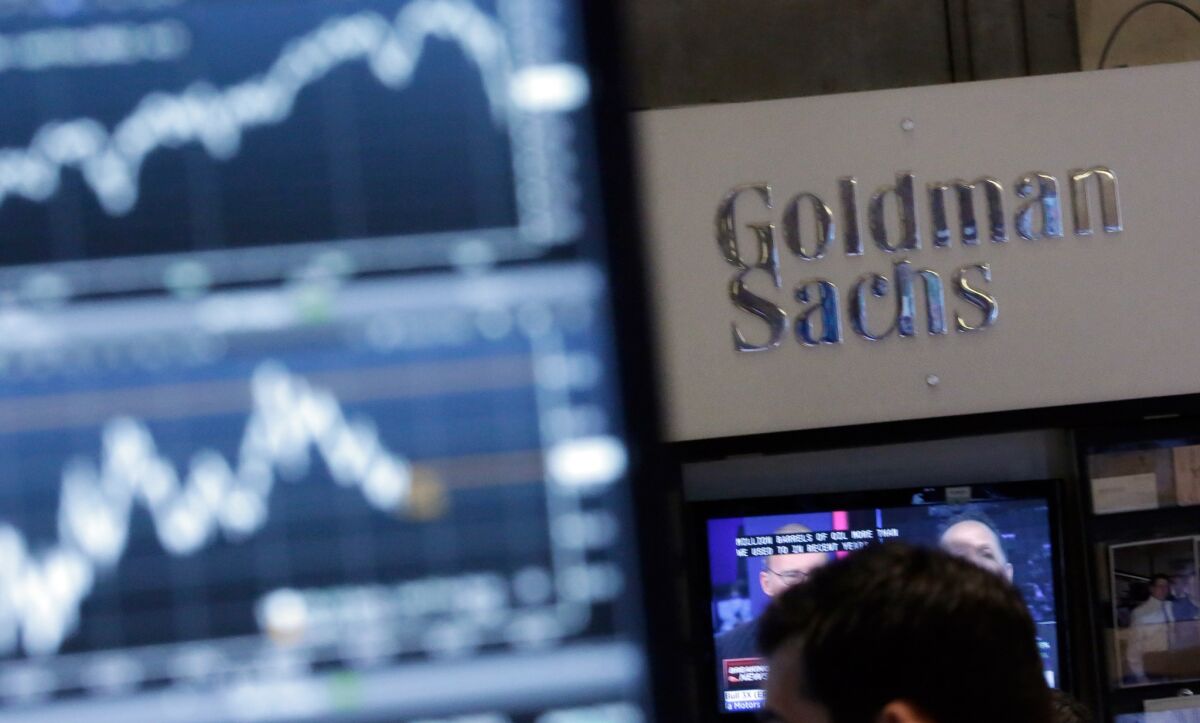 reporting from WASHINGTON —
The Justice Department on Monday announced a $5-billion settlement with Goldman Sachs over the sale of mortgage-backed securities leading up to the 2008 financial crisis.
The deal resolves state and federal probes into the sale of shoddy mortgages before the housing bubble and subsequent economic meltdown.
It requires the bank to pay a $2.4-billion civil penalty and an additional $1.8 billion in relief to underwater homeowners and distressed borrowers, along with $875 million in other claims.
"This resolution holds Goldman Sachs accountable for its serious misconduct in falsely assuring investors that securities it sold were backed by sound mortgages, when it knew that they were full of mortgages that were likely to fail," Acting Associate Atty. Gen. Stuart Delery said in a statement.
The agreement is the latest multibillion-dollar civil settlement reached with a major bank over the economic meltdown in which millions of Americans lost their homes to foreclosure. Other banks that have settled in the last two years include Bank of America, Citigroup and JPMorgan Chase & Co.
See more of our top stories on Facebook >>
But the deal, which includes no criminal sanctions or penalties, is likely to stir additional criticism about the department's inability to hold bank executives personally responsible for the financial crisis. Attempting to address those concerns, Deputy Atty. Gen. Sally Quillian Yates issued department-wide guidance last year aimed at encouraging more criminal prosecutions of individuals for white-collar wrongdoing.
Goldman previously disclosed the settlement in January, but federal officials laid out additional allegations in a statement of facts as they accused the bank of making serious misrepresentations about the quality of mortgage-backed securities it issued. The securities contained residential mortgages from borrowers who were unlikely to be able to repay their loans.
The poor quality of the loans led to huge losses for investors and a slew of foreclosures, kicking off the recession that began in late 2007.
The bank, for instance, admitted that it did not share with investors troubling information that it had received about the business practices of some loan originators, and that it falsely told investors that the loans had been checked to ensure that they met quality standards.
ALSO
Britain's Daily Mail considers bid for Yahoo
Frontier Airlines cancels mascot contest over fraudulent voting
Travel group, lawmaker call for investigation of airlines over new booking policy
Sign up for the California Politics newsletter to get exclusive analysis from our reporters.
You may occasionally receive promotional content from the Los Angeles Times.