How I Made It: He started in a hotel laundry room and now runs a luxury resort chain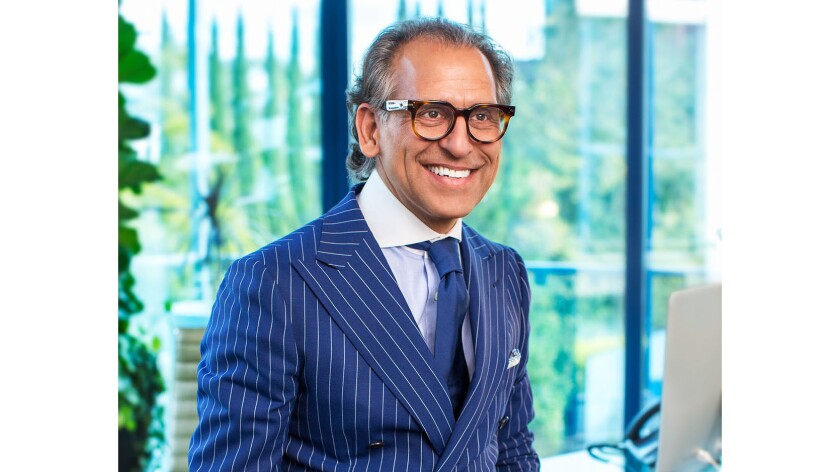 Radha Arora, 60, is president of Rosewood Hotels & Resorts, a 10,000-employee luxury hotel chain with 26 properties in 15 countries. A Rosewood venture recently opened in Montecito: a seaside resort built by real estate magnate Rick Caruso, called Rosewood Miramar Beach. Rosewood plans to add 21 more hotels and resorts, mostly in Asia and Europe.
Arora's job can be taxing from a commute standpoint. The Los Angeles resident is on the road about two weeks every month. Rosewood was bought by the family of billionaire Henry Cheng for $229.5 million in 2011 and is headquartered in Hong Kong.
Diplomatic appeal
Arora credits his father for spurring an interest in fine hotels that began when he was still a child. His father was a diplomat for India, a job that often required relocating to new posts. "It became ingrained, to keep on the move. And so we would travel the world," he said. "It was these early travels that sparked my passion for it and for hospitality." Arora found that the best hotels had a "connectedness to the local culture" that he emphasizes in his current job, and an "organic and authentic immersion into the community."
Follow the passion
"I did have a little dab at going into finance and also a little dab in going into potentially becoming a dentist to see if that would be of any interest," Arora said. "It was seamless to be able to go into the hospitality industry."
Training ground
Arora obtained a degree in hospitality administration and management from Les Roches Global Hospitality Education in Switzerland. The private institution is considered "the Ivy League of all hotel schools," Arora said. "This was where you learned your craft, the skills of the trade. For people who took hospitality seriously, this was where they would go."
Know your business
If you are going to run a large-scale business with a small army of employees, it can be important to know what work is like at all levels, Arora said. That's part of why he's happy he started off in a hotel laundry room. "You have to get into the trenches, you have to get into the grass-roots level, you have to understand what goes on." Arora said. "It stood me in good stead. I've learned to appreciate the hard work that the team does in the heart of the house, as well as the front of the house."
Business acumen
Arora's career has spanned more than three decades starting at the Savoy in London and moving to the Four Seasons hotel chain before a stint at Intercontinental, working in finance. "It's not just always been about relationship skills and understanding the product and service," Arora said. "I also wanted to understand the commercial aspect of our business."
Closed door
When Arora wanted to return to the Four Seasons chain in the early 1990s, he said he was told the company wasn't interested. He refused to give up.
"I had become, in their eyes, a bit of an outsider, although I had worked for the company a number of years back," Arora said. Still, he investigated every job opening that arose, he said. "I kept pushing and finally got my opportunity back in 1994, to move to Toronto. I stayed till 2011, going through various positions as hotel manager, as general manager."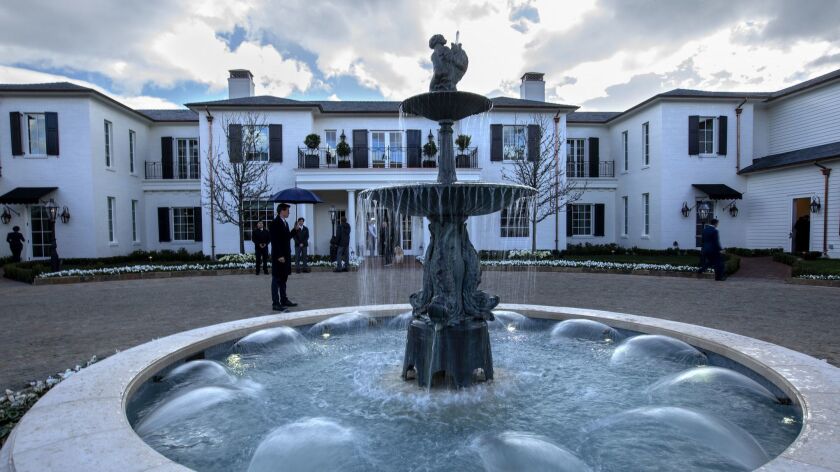 Rosewood lure
Arora left the Four Seasons to join Rosewood in 2011 as president, drawn by the company's commitment to creating what he called "a sense of place."
"We mean everything that speaks to sense of place. Be it working with the local community, local artisans, the way we punctuate our properties, to uniforms, designs, accessories, amenities and the people that we hire. So it has to be for guests, it has to be an all-holistic experience."
Hands on
Running a company across several countries, cultures and time zones means that you have to pick the right teams, and then trust them, Arora said.
"We want people who are creative and passionate and would stop at nothing to really delve into this sense of place, parts if you will. And so it's really important for us to work with people who are really paranoid and have this phobia, not just to please people, but also to ensure that nothing goes amiss, and for that, you really do have to lead from the front."
Look the part
Arora's taste in business attire might best be described as "dapper" — his profile on the company's website shows him in a bright blue pinstriped double-breasted suit — which he said sets the tone for the way he wants to be perceived. His favorite brand of suits "at the moment is Cifonelli, Italian bespoke based out of Paris," Arora said. "It's important to be the brand ambassador, to dress appropriately. It gives you confidence, it gives you a lift. I do like to wear blue because it's a sincere color and, at the same time, it's solid, a confident color, so yes, it's an important part of presentation, extremely important."
Social media savvy
These days, hotel guests are probably feeding the three Fs — family, friends and fans — on various social media platforms, from the moment they arrive to partaking in meals, drinks and activities.
"We cannot ignore it," Arora said of social media. "And the properties that we are creating today are very photogenic. The experiences are very local. And again, today's key influencers are very much into that form of luxury."
Self-care
Anyone who travels as much as he does, Arora said, needs a regimen to manage it. Arora, who was interviewed in Hong Kong, plans to travel to three more destinations in the coming weeks, including London and Marrakesh. "I still exercise before and after every flight. It keeps me sharp and focused," Arora said. He also has his "Chardonnay hour," in which he sips a glass after a long, hard day at work. "It's an important celebration of the day."
---
Your guide to our new economic reality.
Get our free business newsletter for insights and tips for getting by.
You may occasionally receive promotional content from the Los Angeles Times.