Mexico scores big tourism gains after hurricanes devastate Caribbean islands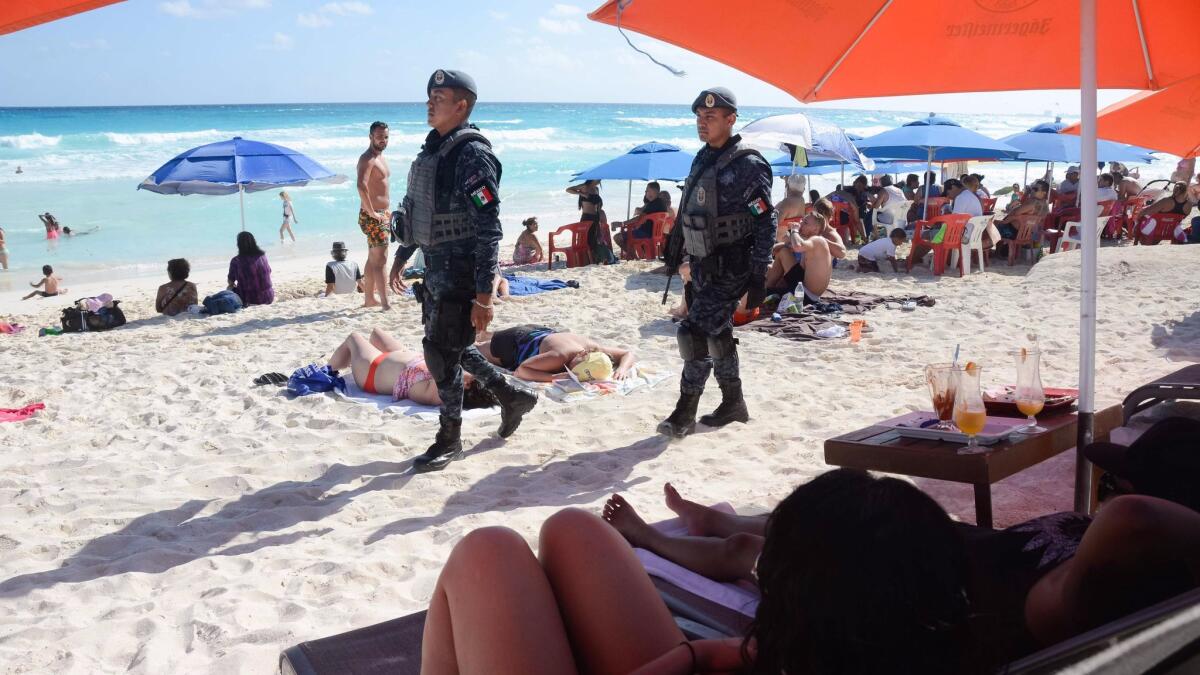 When devastating hurricanes pummeled Texas, Florida and several Caribbean islands this summer, vacationers didn't stay home and mope.
Instead, airline data show that many travelers rebooked their vacations in Mexico.
From October 2017 through March 2018, U.S. and international airlines have cut more than 1.2 million seats to hard-hit vacation spots such as Puerto Rico, the U.S. Virgin Islands, Cuba and the French-Dutch island St. Martin/St. Maarten, according to airline data analyzed by the aviation consultant ICF.
In that same period, U.S. and international carriers added more than 600,000 seats on flights to popular Mexican destinations such as Puerto Vallarta, San Jose del Cabo, Mexico City and Cancun.
Airlines added another 200,000 seats on flights to Caribbean islands that suffered less hurricane damage, including Aruba, Bermuda, the Cayman Islands and Jamaica.
"Customers want to travel someplace warm with a beach," said Mark Drusch, ICF vice president and a former airline executive. "And airlines want to book them to places that have hotel rooms available."
Drusch said the airline data analyzed by ICF didn't show a significant increase in seats to other winter and spring destinations, such as Las Vegas, Phoenix and Denver.
Puerto Rico, which suffered the worst toll from Hurricane Maria in September, took the biggest hit of all destinations in the Caribbean, with more than 454,000 airline seats cut from flights to the island in the winter and spring period, compared to the same six-month period in 2016-2017. That amounts to a 20% drop in airline seats.
St. Thomas, one of the U.S. Virgin Islands, lost more than 282,000 airline seats, a 69% drop compared to a year earlier, according to ICF.
Cancun recorded the biggest increase in airline seats, 237,000 in the October-March period, a 10% increase over the same time a year earlier, ICF data says.
Mexico City had an increase of 187,000 airline seats, an 18.5% increase, according to ICF.
The uptick in airline capacity to Mexican tourist destinations has come despite the U.S. State Department issuing a travel warning in August that cautioned travelers about "the activity of criminal organizations" in several parts of Mexico, including Baja California.
The travel warning said most of the crime problems are in the interior parts of the country but it also pointed out dangerous conditions in regions of Baja California around the tourist hot spots of Los Cabos, and in Sinaloa outside of the beach resort of Mazatlan.
Rodrigo Esponda, managing director of the Los Cabos Tourism Board, said tourism to Mexico has increased 10% so far this year and has surged even more — by as much as 19% — in the southern tip of Baja California.
To ease tourists' concerns, the Mexican government and hotel operators in southern Baja California's beach towns have teamed up to increase security by creating a "rapid response" communications network to share information about criminal activity with police, Esponda said.
"We take the travel warning seriously," he said. "We believe that safety is definitely a priority."
In addition, the government and business operators in the region have increased to 250 from 40 the number of surveillance cameras installed along roads, beaches and near hotels to monitor tourist safety, he said.
To further attract American visitors, 16 luxury hotels are under construction in the Los Cabos region, including a St. Regis, a Ritz Carlton, a Hard Rock Cafe and a Park Hyatt hotel. In total, the hotels are expected to add more than 4,000 rooms by 2021.
"We truly believe the product is particularly good," Esponda said. "That is why the airlines have been adding more capacity."
To read the article in Spanish, click here
To read more about the travel and tourism industries, follow @hugomartin on Twitter.