Volkswagen engineer gets prison term and $200,000 fine in emissions-cheating case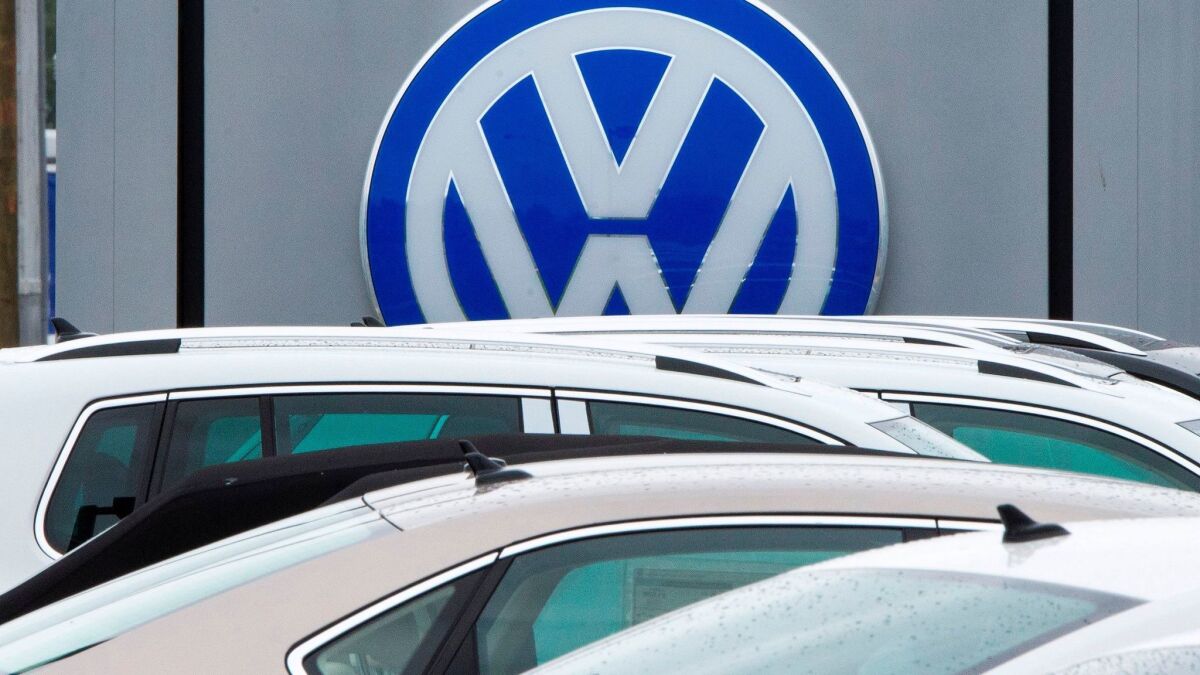 A Volkswagen engineer who had a key role in the company's diesel emissions scandal has been sentenced to more than three years in prison and fined $200,000 — a steeper punishment than prosecutors requested.
James Robert Liang, 63, knew the German automaker was cheating and worked to cover it up, U.S. District Judge Sean Cox said Friday during the sentencing hearing in Detroit. The judge imposed a 40-month prison sentence.
"The conspiracy perpetrated a massive and stunning fraud on the American consumer that attacked and destroyed the very foundation of our economic system," Cox said.
Liang, who faces deportation to Germany after his release from prison, declined to speak on his own behalf Friday.
Prosecutors had requested a 36-month prison term and a $20,000 fine.
Prosecutors said Liang was aware that VW used software to cheat U.S. emission rules on nearly 600,000 diesel vehicles. His lawyer said he's not "greedy or immoral" but followed orders to keep his job and support his family.
"What occurred here was wrong," defense attorney Daniel Nixon said. "But he wasn't the mastermind. He was not motivated by greed."
Liang pleaded guilty last year to one count of conspiracy to defraud the government and agreed to cooperate with investigators. He had asked the judge to consider a sentence of probation and 1,500 hours of community service.
He is one of two VW employees to plead guilty. Others charged in the case are in Germany but out of reach.
Volkswagen and U.S. environmental regulators announced agreement last month on a plan for the automaker to fix most of the diesel cars involved in the emissions cheating scandal.
Volkswagen has admitted that the cars were sold with illegal software programmed to turn on emissions controls during government lab tests and turn off those controls when the car is on the road. Investigators determined that the cars emitted more than 40 times the legal limit of nitrogen oxide, which can cause respiratory problems in humans.
The company got away with the scheme for seven years until independent researchers reported it to government regulators.
ALSO
Samsung heir sentenced to 5 years in prison in bribery case that gripped South Korea
David Lazarus: Mnuchin's wife isn't the only one defining herself through the brands she promotes
Farmers Insurance asks court to block state review of auto rates and a possible refund order
Wells Fargo wants court to toss overdraft lawsuits and let it use arbitration
---
UPDATES:
11:30 a.m.: This article was updated with comments from the judge and a defense attorney, and with additional details about the sentencing and the case.
This article was originally published at 9:25 a.m.
Our six-week newsletter will help you make the right decision for you and your property.
You may occasionally receive promotional content from the Los Angeles Times.