A lack of high-speed Internet can slow down a job search, Pew survey finds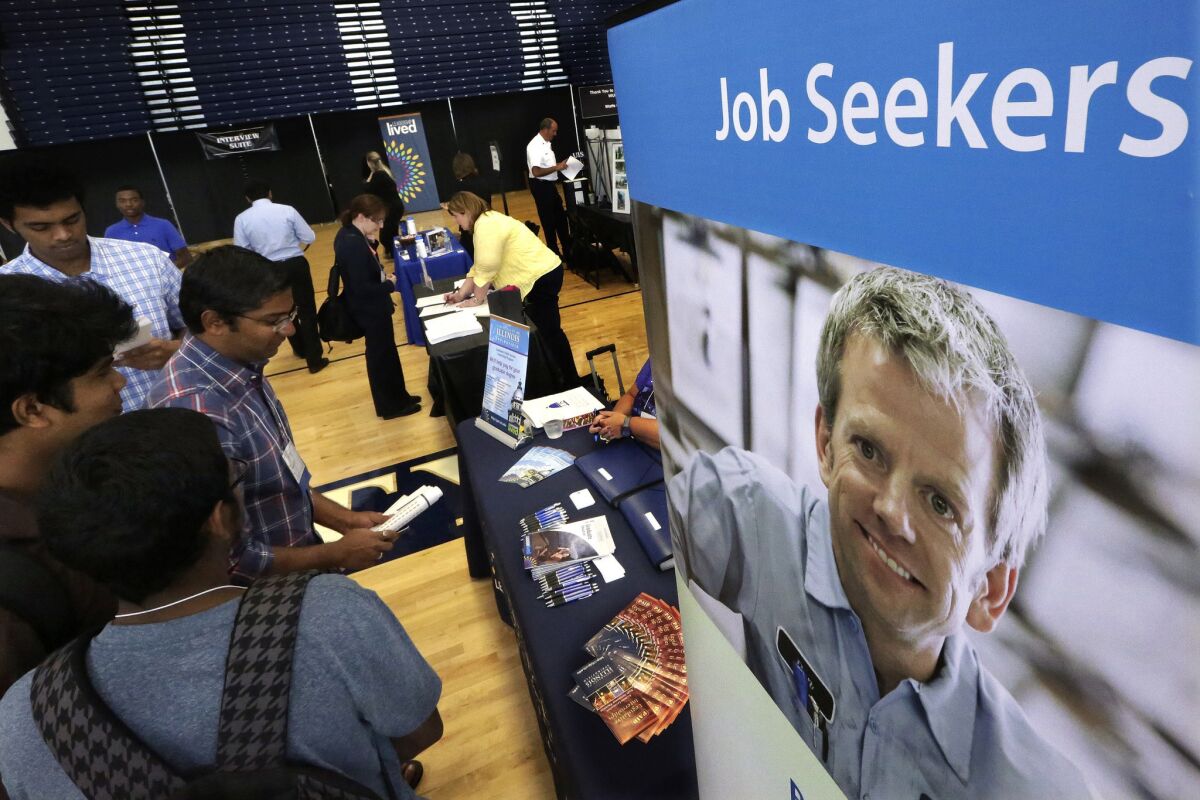 Reporting from Washington —
A lack of high-speed Internet access at home can significantly hinder the search for a job in a labor market in which online resources are becoming more important, according to the Pew Research Center.
New poll results found that 52% of Americans said that people without broadband service are at a major disadvantage in finding out about jobs or gaining new career skills, Pew said.
It was a greater hindrance than accessing government services, getting health information or keeping up with the news, according to results of a survey of 2,001 adults released last week.
See more of our top stories on Facebook >>
A third of U.S. adults said they do not subscribe to broadband service at home, Pew said. Cost is the main factor, but some people said they were satisfied with online access from their smartphones.
The poll's results showed that people without broadband can "face substantial challenges engaging in a number of digital job-seeking activities," Aaron Smith, Pew's associate research director, said in a blog post Monday.
About 37% of people without broadband said it would not be easy for them to create a professional resume, compared with just 10% of those with high-speed Internet access.
Also, three out of 10 adults who lacked high-speed Internet service at home said it wouldn't be easy to contact potential employers via email or fill out an online job application, and 27% said they would have trouble finding online listings of local jobs.
For those with broadband, the proportion of respondents who would find those tasks difficult was in the single digits.
One quarter of people whose only home Internet access was via a smartphone said they had used one to fill out an online job application and 13% said they had used a smartphone to create a resume or cover letter.
Follow @JimPuzzanghera on Twitter
MORE BUSINESS NEWS
Are American workers about to get a big pay raise?
Admit it: 'Star Wars: The Force Awakens' stinks -- and here's why
How Blizzard turned a costly failure into the highly anticipated 'Overwatch'
Sign up for the California Politics newsletter to get exclusive analysis from our reporters.
You may occasionally receive promotional content from the Los Angeles Times.