IRS will need at least a year to recover from government shutdown, watchdog tells lawmakers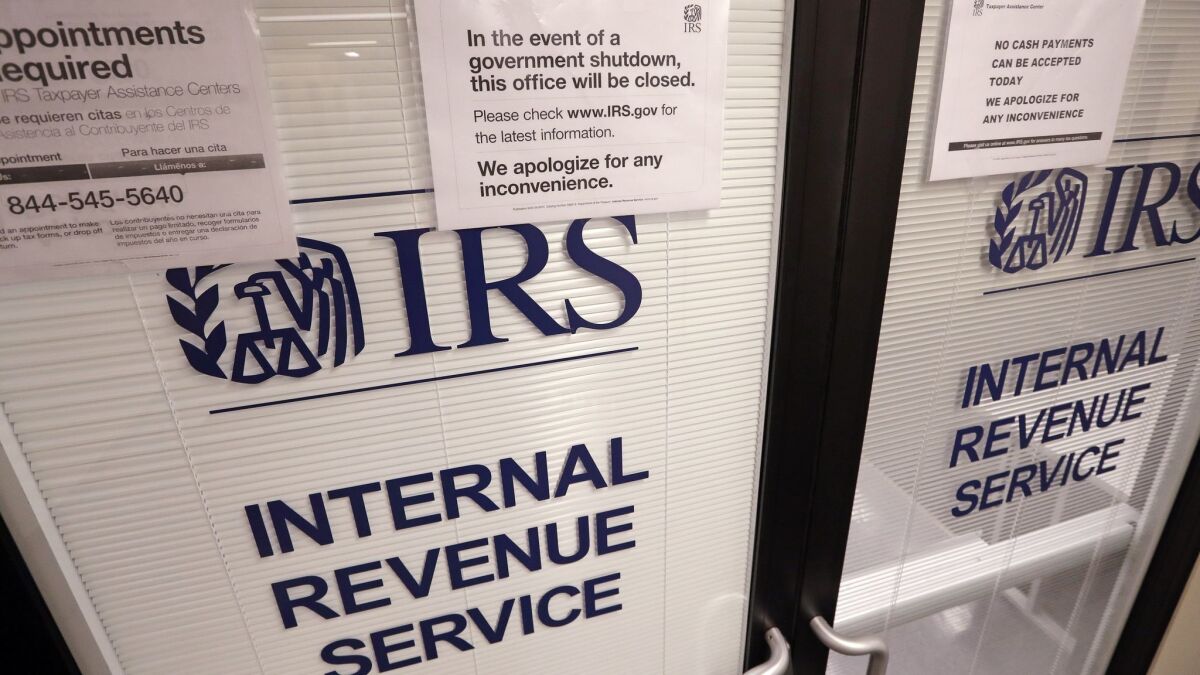 Washington Post
Internal Revenue Service offices have reopened after the partial shutdown of the U.S. government, but the agency told lawmakers it was facing millions of unanswered taxpayer letters, weeks behind schedule on training for workers and in need of hiring thousands of new employees for this tax filing season, according to two House aides.
Lawmakers also heard from the National Taxpayer Advocate, a government watchdog group that oversees the tax collector, the House aides said. The group told House staffers it was likely to take at least a year for the IRS to return to normal operations. The aides spoke on condition of anonymity because they were not authorized to speak publicly about the numbers.
The watchdog group told House staffers the recovery would take from 12 to 18 months, one House aide said. These numbers assume the government does not shut down again soon.
Here's why tax preparers say your refund may be smaller this year »
The IRS did not respond to a request for comment.
On Friday night, Congress and President Trump reached a deal to fund the government for three weeks.
But challenges to the IRS, as well as other agencies, are expected to persist after the longest shutdown in government history.
For instance, the IRS has a backlog of 5 million unanswered pieces of mail from taxpayers, up from 2.5 million on Jan. 16, IRS officials have told House aides. With in-person taxpayer assistance centers closed during the shutdown, the IRS was receiving more than 700,000 pieces of mail every day, up from 200,000 pieces of mail daily as of Jan. 16.
The 35-day shutdown also delayed training for IRS employees, who must be taught how to implement tax-code changes that Republicans passed in 2017. And about 2,000 recently hired IRS employees need to be trained before they can start answering taxpayer questions over the phone.
Concerns are also mounting over the service's information technology, as a hardware glitch on tax day last year crashed the IRS' online filing systems. The IRS lost 25 IT staffers a week during the shutdown, with many finding other jobs, one House aide said, citing a briefing by IRS officials last week.
New regulations clarifying the more complex parts of the law have come out at a significantly slower pace during the shutdown, and tax attorneys and accountants say they struggled to get IRS officials on the phone for help.
Tax filing season began Monday.
Stein writes for the Washington Post.
---
Sign up for the California Politics newsletter to get exclusive analysis from our reporters.
You may occasionally receive promotional content from the Los Angeles Times.