Beverly Hills developer accused of defrauding investors will pay millions to settle case with SEC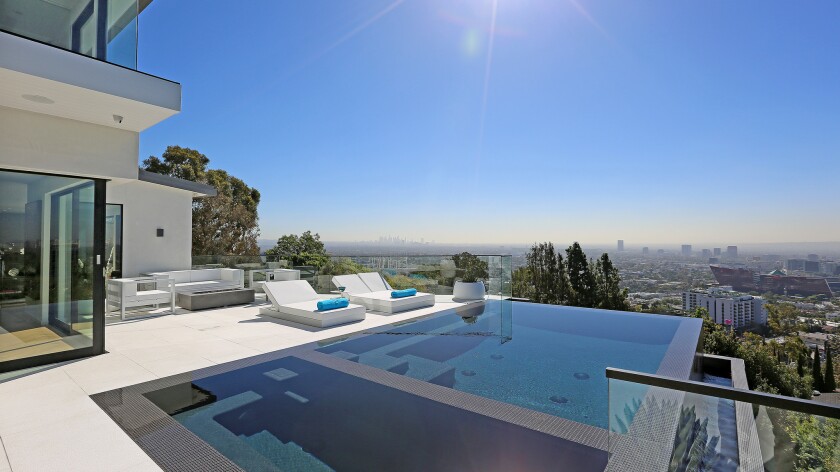 Jay Belson, a developer of extravagant mansions in the Los Angeles area, has reached a settlement with the U.S. Securities and Exchange Commission over allegations he defrauded investors of more than $2 million.
In a court filing last week, the SEC alleged that between January 2011 and June 2016, Belson raised nearly $18 million from at least 23 investors, promising them that the money would be used only on individual properties they invested on.
Instead, the SEC alleged, Belson, who runs his business out of Beverly Hills, spent $2.5 million in investor funds on himself and unauthorized business expenses. He also used money designated for specific properties on other developments, according to the SEC.
As part of the scheme, Belson allegedly gave his investors summaries that falsely inflated returns and, at times, he paid those inflated returns to "appear as if his enterprises were profitable and to encourage the investors to reinvest," the SEC alleged.
As part of the settlement, Belson and related businesses entities will pay a total of roughly $7.5 million to the SEC. In court documents, the agency said it may later redistribute some of the funds. That could result in money being returned to investors.
Belson is a luxury real estate broker and developer of mansions in the Hollywood Hills, Bel Air and other posh neighborhoods in the L.A. area. According to his website, he has "enjoyed many guest appearances on Bravo's 'Million Dollar Listing, Los Angeles.'"
Among the projects from which Belson diverted investor funds, according to the SEC, was a Hollywood Hills West home with glass walls and what were advertised as "spectacular wrap-around views from downtown to the ocean." The home, which Belson completed, sold last year for $9.4 million, according to Redfin.
Another such development, the SEC alleged, was a 2.5-acre property in Bel Air slated for a 25,000-square-foot main house and 3,000-square-foot guesthouse. Belson worked to acquire entitlements for the property and then sold it with the plans.
Belson did not admit or deny the SEC's allegations as part of the settlement and he declined to comment when reached by phone.
But according to court filings, he admitted wrongdoing to an investor, who last year accused Belson in a text of "taking other people's money to support your life."
"You're 100% right [….] i'm not sure how I got my attitude so twisted up on this," Belson replied, according to the SEC's complaint.
Follow me @khouriandrew on Twitter
---
Your guide to our clean energy future
Get our Boiling Point newsletter for the latest on the power sector, water wars and more — and what they mean for California.
You may occasionally receive promotional content from the Los Angeles Times.