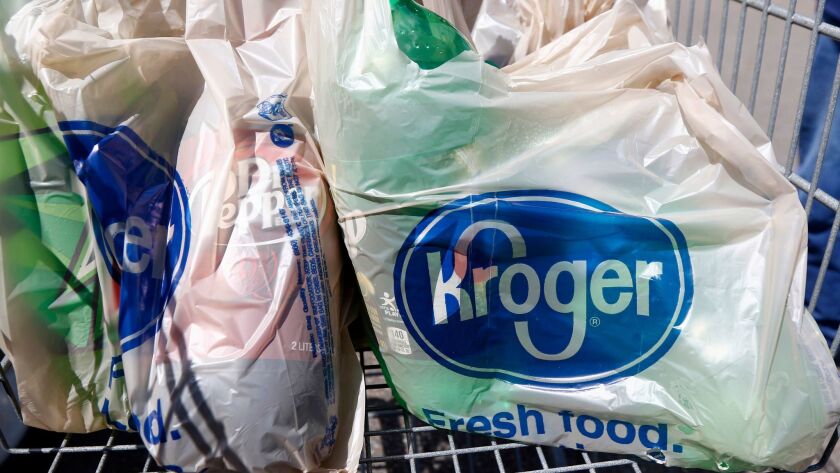 Kroger Co. is raising the minimum age to buy guns at its Fred Meyer stores, the third major retailer to place restrictions on gun sales that exceed federal law.
Like Walmart and Dick's Sporting Goods a day earlier, Kroger said Thursday that it will immediately limit gun and ammunition sales to people 21 and older.
The nation's largest grocery chain said recent events show that gun retailers need to take action.
Students returned this week to Marjory Stoneman Douglas High School in Florida for the first time since 17 people — most of them students — were killed there by a gunman Feb. 14.
Fred Meyer sells guns at 44 stores in Oregon, Washington, Idaho and Alaska. It ended assault-style guns sales everywhere but Alaska several years ago. Special orders for those guns are now unavailable in Alaska.
Kroger, based in Cincinnati, also owns the Ralphs and Food 4 Less chains, among other supermarkets. The company's shares were up 2% at $27.65 around 8:30 a.m. Pacific time.
Column: It's a bad idea to raise the minimum age for buying long guns. It's an even worse idea to arm teachers »
---