Are traffic ticket law firms steering you wrong?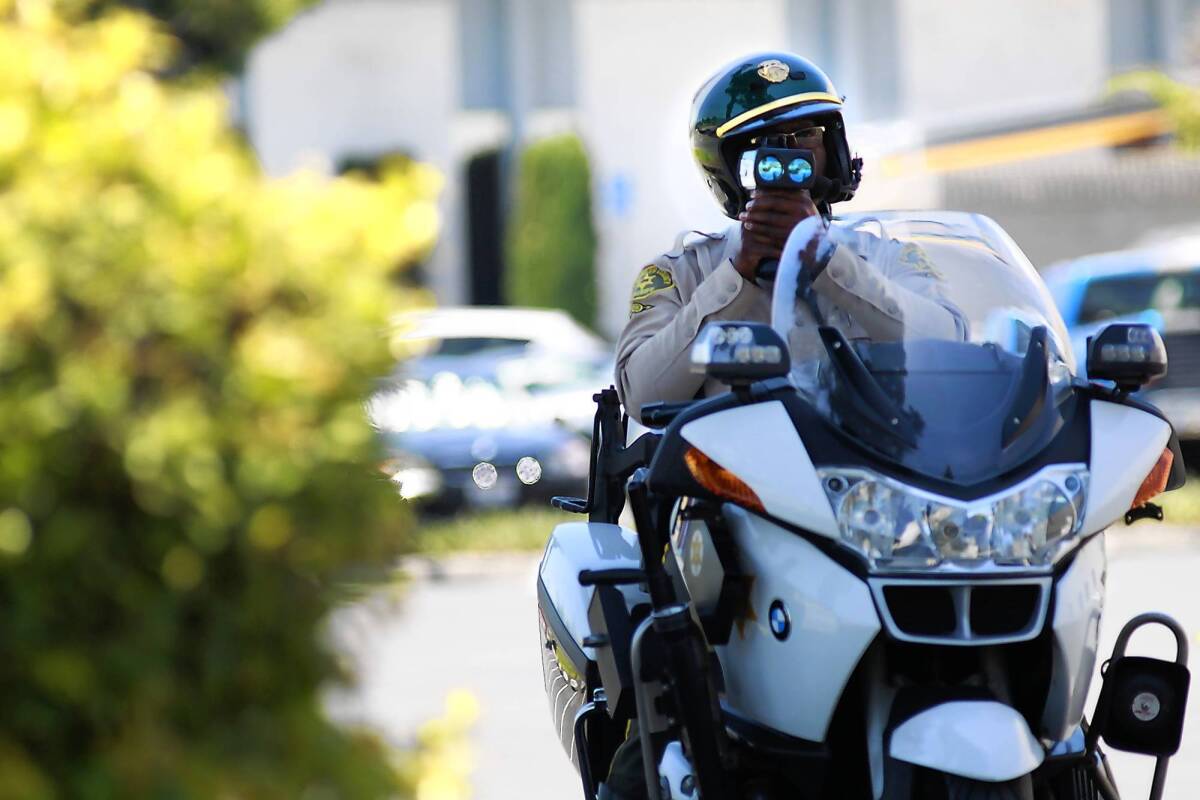 If you live in Southern California, you've gotten — or will get — a parking or speeding ticket. It's an immutable law of nature.
And in tandem with this natural phenomenon, a cottage industry of legal professionals has taken root to assist people in navigating and, possibly, beating the system.
Take, for example, a company called the Ticket Clinic, which has offices throughout the region and boasts that it "may be your best bet for getting your traffic ticket dismissed."
Among other services, the Ticket Clinic says, it can "keep additional points off of your driving record" and "prevent skyrocketing insurance rates resulting from a traffic ticket."
The price for such valuable assistance can run well over a hundred bucks, not including fines and court costs. There's just one thing, though.
You usually can do this yourself.
Lavake Cowart runs the CARSS Traffic School in South Los Angeles. He told me he's noticed that a significant percentage of his students show up with a form letter from the Ticket Clinic attesting to the company's legal mojo in securing for its client the ability to attend traffic school.
"Although you were found guilty," the letter states, "we were able to convince the court not to assess a point against your license if you complete traffic school."
The implication is that if the Ticket Clinic's lawyers hadn't finessed the judge with their charm and legal savvy, the awesome punitive power of the Los Angeles County Superior Court Traffic Division would have come crashing down like the hammer of Thor.
"It's completely misleading," Cowart said. "You don't have to convince the court of anything. If you haven't had another citation in the last 18 months, it's your right to go to traffic school."
That's mostly correct. There are a handful of exceptions, such as if you were busted going more than 25 miles per hour over the speed limit or if drugs or alcohol were involved.
But generally, Section 42005 of the California Vehicle Code allows people to attend traffic school if they're convicted of or plead guilty to a traffic offense.
You'll still have to pay a fine and an administrative fee, but you'll avoid having a point placed on your driving record, which in turn will keep your insurance costs from rising.
"For most citations, you're allowed to go to traffic school once every 18 months," said Matt Kaminsky, president of Best Traffic School.com in Hollywood. "You don't need a lawyer for that."
Like Cowart, Kaminsky said he is contacted every week by people who have received letters from the Ticket Clinic or similar firms.
"These companies act like they're providing an important service," he said. "They're just preying on people who are afraid their insurance costs will go up."
To be fair, there are instances where an experienced traffic lawyer can be helpful. He or she might be able to find a legal technicality that can get you off the hook or raise doubts about the veracity of a citation.
At the very least, a lawyer can save clients the time and hassle of having to appear in court personally.
But it would be highly unusual for a lawyer to obtain the option of traffic school for someone who fails to meet the law's conditions.
For example, if you didn't pass the Breathalyzer test and were found to have a high blood-alcohol content when you were pulled over, even Perry Mason would have a rough time securing traffic school as a way to keep a couple of points from being added to your record.
The Ticket Clinic says it has handled more than 1 million traffic tickets and offenses. "Many times," it says on its website, "our clients are found not guilty, their case is dismissed entirely or charges are reduced, which means no points or convictions on their record."
I contacted the Ticket Clinic to ask what percentage of clients end up beating the rap. I also wanted to know whether the language in its form letter might mislead some clients into thinking that an extraordinary service had been provided when clients could have requested traffic school themselves.
Ivania Reyes, who identified herself as a supervisor at the firm, said she couldn't answer these questions but would pass them along to one of the 18 lawyers listed on the Ticket Clinic's correspondence.
None of them called me back.
My advice normally would be to avoid getting into trouble in the first place. But, like I said, if you're a SoCal resident, there's a parking or a traffic ticket with your name on it.
It's the only way I can explain the infractions I've racked up. That, and all the traffic lights that mysteriously change from yellow to red much faster than God intended.
I've gone to traffic school. It's a great option if you're trying to keep your record clean.
And more often than not, you won't need a legal eagle to get it for you.
David Lazarus' column runs Tuesdays and Fridays. He also can be seen daily on KTLA-TV Channel 5 and followed on Twitter @Davidlaz. Send your tips or feedback to david.lazarus@latimes.com.
---
Sign up for the California Politics newsletter to get exclusive analysis from our reporters.
You may occasionally receive promotional content from the Los Angeles Times.