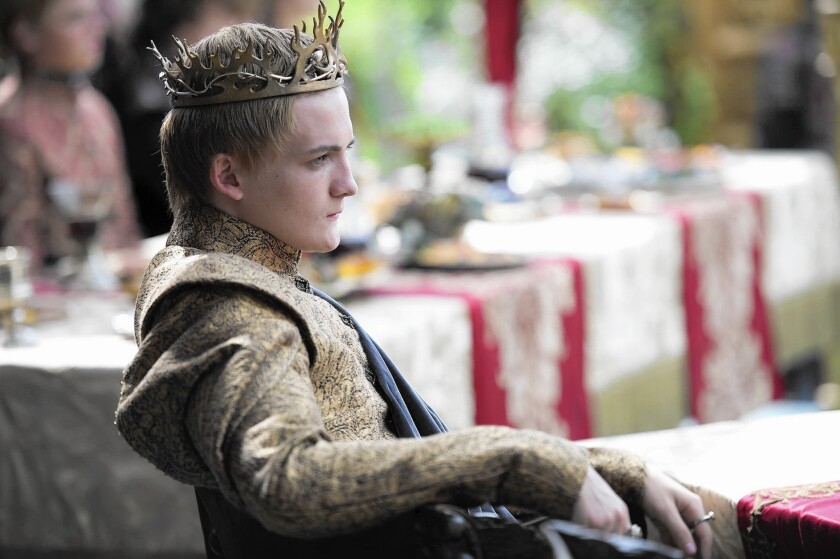 In the Game of Thrones that is the pay-TV industry, HBO has unleashed the dragons.
The premium network said it would offer an online streaming service next year, making its programs available for the first time to anyone with an Internet connection rather than a cable or satellite box.
It's an understatement to say that this will shake up the pay-TV business as we know it.
With one of the most popular networks circumventing conventional delivery systems, experts say we've taken a big step toward allowing consumers to choose some or all of their TV channels, rather than having fat program bundles forced on them by pay-TV providers.
"This is a landmark," said Brian Mahony, principal analyst with Trender Research. "You might now get 300 channels, but there are only three or four that you can't live without. HBO is one of them."
CBS is hoping people feel the same way about its network. CBS followed HBO's lead Thursday, announcing that it too will stream programs online for viewers to watch whenever they please. It's just a matter of time before ABC, NBC and Fox jump on the bandwagon.
Mahony said HBO taking the online plunge represents a tipping point for TV content. It validates that a network can potentially thrive outside the established pay-TV universe and demonstrates that a market exists for a so-called a la carte system — paying only for the channels you want.
"A lot of people think about cutting the cord, but they don't do it," Mahony said. "That could all change now."
An estimated 7.6 million U.S. homes already have cut the cord, up from 5.1 million homes in 2010, according to Experian Marketing Services.
The success of independent services like Netflix and Hulu has provided an incentive for many households to ditch cable. HBO's availability will only take that up a level, as will the entry of CBS and likely others soon.
John Fetto, a senior analyst at Experian, said "the definition of television" is changing as an increasing number of viewers — especially younger viewers — turn to online streaming services to watch what they want when they want.
Many details of HBO's planned service are still unknown. How much will it cost? Will it partner with Netflix or Amazon Prime or go its own way? Will the online service mirror what's available on cable?
The company has said only that its goal is to find a way into the 80 million U.S. homes that don't currently subscribe to HBO.
Tony Wible, a senior analyst at Janney Capital Markets, called HBO "a pillar of the TV ecosystem," with the clout to be a trailblazer in doing an end run around the existing pay-TV infrastructure.
He predicted that while other pay-TV networks will try to follow suit, not all will succeed. The key, Wible said, is having must-see programming that can distinguish a network from the rest of the herd.
HBO has this with top Hollywood movies and shows such as "Game of Thrones," "Girls" and "The Leftovers." CBS has the likes of "The Big Bang Theory" and "The Good Wife" as digital calling cards.
Among non-premium cable channels, AMC could possibly offer a streaming service on the strength of such shows as "The Walking Dead" and "Mad Men." Sports behemoth ESPN would have little difficulty finding an online audience.
But less-popular channels would have a tougher time attracting subscribers. For this reason, Wible said, it's unlikely that Time Warner Cable, Comcast and other pay-TV companies will suddenly go belly up or begin offering all channels on an a-la-carte basis.
"However, they're going to have to change their mind-set," he said. "There are probably a lot of conversations going on right now about how to shift their business model."
Verizon Communications said last month that it plans to offer its own streaming service next year, which will likely include small groups of channels as base packages and allow subscribers to fine-tune their programming with "custom channels."
The moves by Verizon, HBO and CBS suggest the shape of things to come for U.S. consumers.
The popular channels and networks will go rogue with their own online services, while the companies that dominate the pay-TV landscape now will try to retain customers with smaller, cheaper bundles and perhaps a smidgen of a la carte.
Would total a la carte be better? Of course it would. Consumers should never have to pay for products they don't want. And it seems as if we'll get there eventually as the pace of cord-cutting picks up.
In the meantime, the big networks will get bigger as they attract more online viewers, and the big pay-TV bundles will get smaller as cable and satellite companies adapt to changing times.
It's about time.
David Lazarus' column runs Tuesdays and Fridays. He also can be seen daily on KTLA-TV Channel 5 and followed on Twitter @Davidlaz. Send your tips or feedback to david.lazarus@latimes.com.
---