Los Angeles County reports record 45.5 million visitors for 2015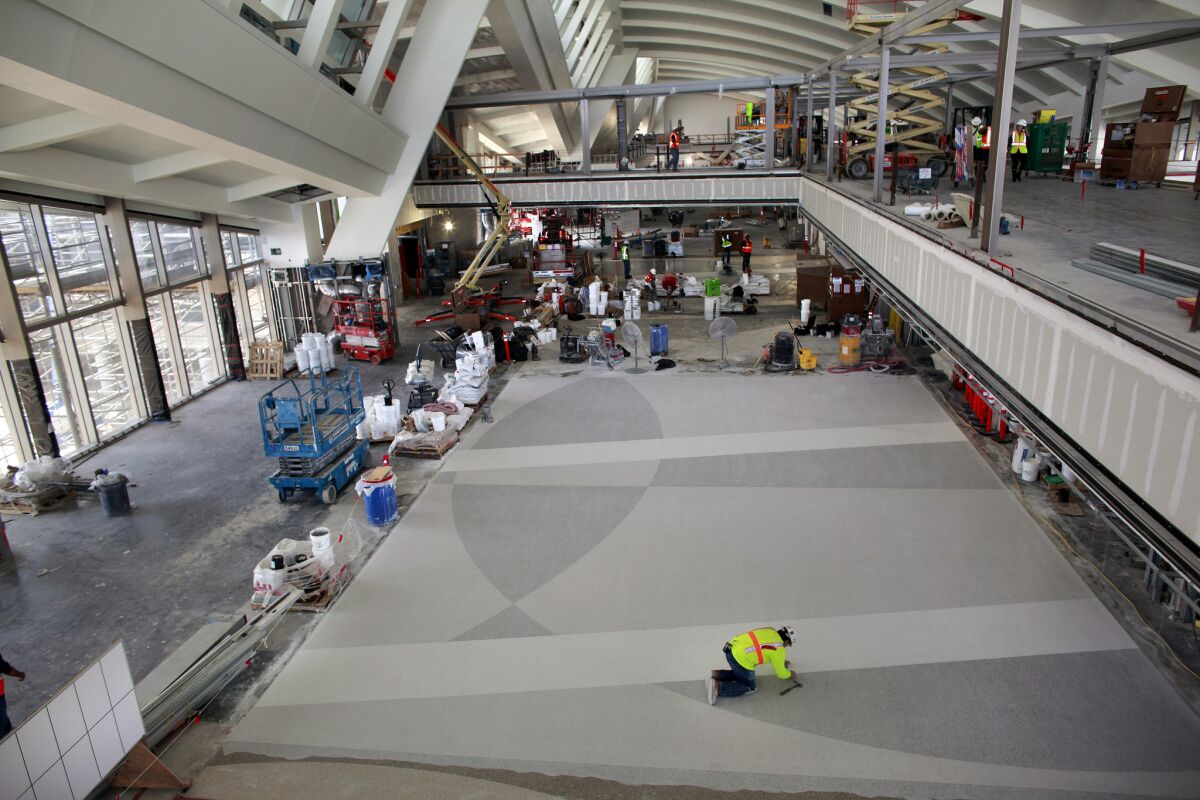 For the fifth year in a row, Los Angeles reported a record number of tourists for 2015, thanks in part to the continued growth of the number of big-spending international visitors.
Mayor Eric Garcetti announced at a news conference at Los Angeles International Airport that Los Angeles County had welcomed a projected 45.5 million visitors last year, an increase of 2.8% from the previous year.
LAX, now the nation's second busiest airport, saw a record 74.5 million travelers in 2015, 5.6% growth over the previous year.
Garcetti noted that much of the increase has come from international sources. China, for example, has surpassed Canada as the second biggest source of international visitors, behind Mexico.
"Ours is truly a city on the world stage," Garcetti said.
The mayor dismissed concerns that a slowdown in the Chinese economy could hurt the growth of tourists from China to Los Angeles. He said that visiting the U.S. remains a bargain for Chinese tourists and called recent problems with the Chinese stock market a "hiccup."
"We see no letup of bookings in the last couple of weeks," Garcetti said of travel from China.
Chinese visitors are important because they tend to stay longer and spend more than all other visitors. Los Angeles County had 779,000 visitors from China last year, up 13% from 2014, according to Los Angeles tourism officials.
Los Angeles tourism officials have already opened three offices in China. A total of 48 weekly flights take off from LAX to China, carrying an average of 17,000 seats per week.
"I continue to feel bullish on China," Garcetti said.
One of the biggest concerns over the growth of tourism remains the traffic congestion that has been notorious at LAX. The facility is now undergoing an $8.5-billion modernization program that should be completed over the next several years.
"We are changing and transforming the airport, bringing LAX into the modern era for the modern traveler," said Deborah Flint, executive director of the airport.
To read more about travel, tourism and the airline industry, follow Hugo Martin on Twitter at @hugomartin.