Lyft now picks up anywhere in 40 states, grabbing areas Uber doesn't cover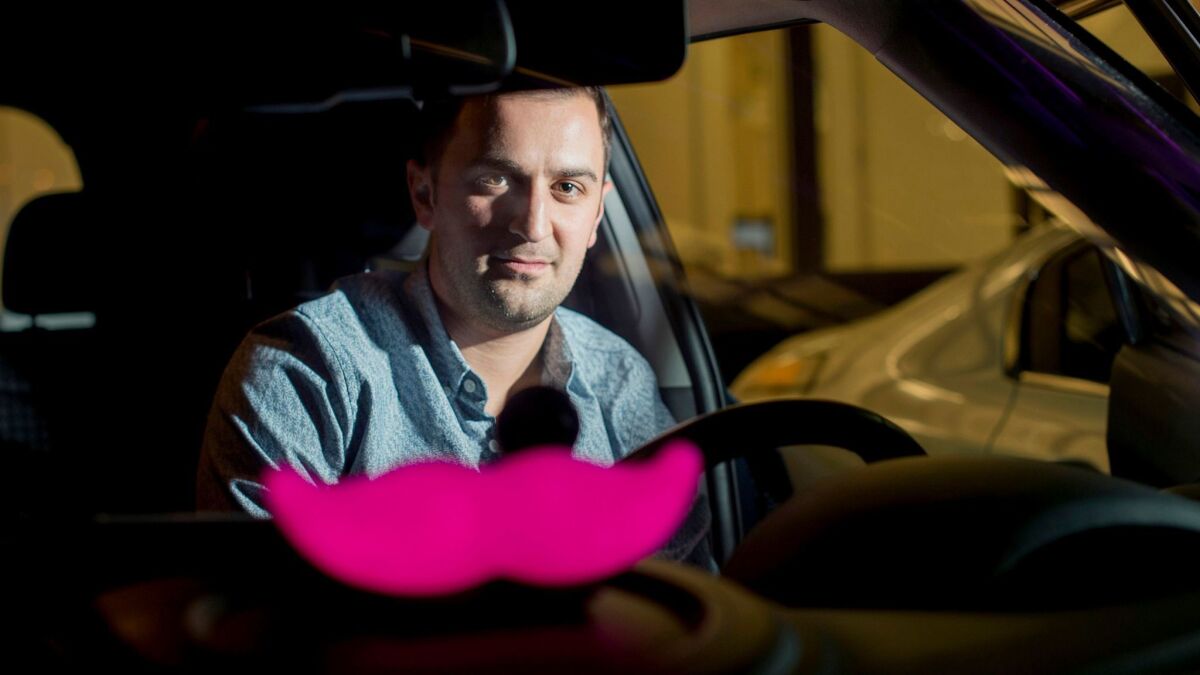 There are only a few dozen residents and one general store in the remote community of Deadhorse, Alaska, but starting Thursday, you can request a Lyft driver to shuttle you around the frosty outpost.
That's because, in a bid to raise ridership and grab market share from rival Uber, Lyft announced that it is offering service to passengers in every corner of 32 U.S. states accessible by road, including hard-to-reach rural areas. The move boosts the number of states with full coverage to 40.
The expansion is a bold move into unserved areas and a gamble that it can carve new markets out of even the most rural areas that have ride-hailing needs but no consistent service. Until now, using a smartphone to summon a ride was reserved mainly for larger metropolitan areas with more potential riders.
The move probably will be a costly one for Lyft, which like its larger competitor, Uber, remains unprofitable during its venture-backed growth phase.
In the battle for market share, Lyft and Uber offer drivers bonuses for completing a certain number of rides. In places where drivers can easily find customers — such as dense cities — those incentives tend to cost less. But in rural areas, drivers likely will be paid either bigger bonuses for reaching their targets, or receive bonuses for lower targets, analysts say.
The Lyft expansion "will allow them to gain market share, but it's not going to be free," said Gartner analyst Michael Ramsey.
"They may have to offer bigger bonuses for fewer rides in rural nowhereville," he added.
Ramsey expects demand to grow and eventually pay off for Lyft. But Lyft — and Uber — will need to either raise fares or pay drivers less if they hope to become profitable, Ramsey added.
Harry Campbell, a driver for Lyft and Uber in Los Angeles who runs a site called the Rideshare Guy, said it will be tough at first to build momentum recruiting more drivers in rural areas.
"If a driver sees someone is 20 minutes away, they're not going to want to take that unpaid time and mileage" getting there, Campbell said.
Still, Campbell applauded the move as necessary to get Lyft's name out to areas before Uber does.
Uber, which controls about 70% of the U.S. ride-hailing market, says it has near-statewide coverage in 13 states. An Uber spokeswoman was skeptical that any company could provide timely service in all areas within a state's boundaries.
Jaime Raczka, regional director of new markets for Lyft, said the initiative will enable the company to outmatch its rivals in terms of coverage area and the number of people with access to its platform. Before Thursday, 79% of the U.S. population could get Lyft service. With Thursday's move, that number rises to 94%, she said.
To pull off the expansion, Lyft has been recruiting new drivers for months, many in smaller towns that previously weren't served. The company wouldn't say how many drivers it added, only that it has about 700,000 nationwide.
Before Thursday, Lyft had statewide service in Connecticut, Delaware, Florida, Hawaii, Maine, New Jersey, New York and Rhode Island.
As of Thursday, it added California, Alaska, Arizona, Georgia, Iowa, Idaho, Indiana, Kansas, Kentucky, Maryland, Maine, Michigan, Missouri, Mississippi, Montana, North Carolina, North Dakota, Nebraska, New Hampshire, New Mexico, Nevada, Ohio, Oklahoma, Pennsylvania, South Carolina, Tennessee, Texas, Utah, Virginia, Wisconsin, West Virginia and Wyoming.
Lyft has at least some coverage in all 50 states and decided to offer full coverage in the 40 that have consistent statewide ride-hailing regulations, Raczka said. The company said it will even offer rides in the most rural expanses of Alaska and the far reaches of Michigan's Upper Peninsula.
Just how long it takes to get a ride will vary by area. Raczka wouldn't give an average response time or fare estimate for rural areas, but conceded that initially it may take more than 10 minutes to get a ride in remote places. Those who have important trips such as traveling to an airport to catch a flight might want to use Lyft's scheduled ride service if it's available, she said.
In New York, where Lyft has had statewide service since June, the company's app showed few cars in the Finger Lakes region late Wednesday night. In Corning, a small town near the Pennsylvania border, the closest Lyft ride was 74 miles and more than an hour away. The app gave no estimate of a pickup time like it does in urban areas.
Raczka says experience has shown that as people find out about the service, they summon more rides, and more drivers usually follow. "We do improve service levels once we get into markets," she said.
Uber says it has close to statewide coverage is in Massachusetts, Rhode Island, Connecticut, New York, New Jersey, North Carolina, Arkansas, Mississippi, Georgia, Pennsylvania, Maryland, Virginia and Florida.
There's clearly a market for ride services in rural areas, especially from people who are older, disabled or injured, said Ramsey, the Gartner analyst.
"There are a lot of people who need mobility and, especially in rural communities, don't have access to it," he said. "Demand comes from the supply, and vice versa."
Lyft's expansion comes at a time when Uber has been beset by turmoil over its workplace culture and business practices. That led to the resignation of co-founder and Chief Executive Travis Kalanick in June.
The nation's biggest ride-hailing company introduced Dara Khosrowshahi as its new CEO this week, capping a months-long, acrimonious search that split the board of directors into factions.
In the past two years, Uber's market share has fallen to 75% from 90%, according to TXN Solutions.
Lyft, on the other hand, has grown to 25% from 10% in that time.
The Associated Press was used in compiling this report.
ALSO
Expedia chief Dara Khosrowshahi accepts job as Uber's new CEO
Benchmark's lawsuit against ousted Uber CEO Travis Kalanick will go to arbitration
1 million people pay nothing for cellphone service, so how does FreedomPop make money?
Millennials are spending big on trendy places to sweat
---
UPDATES:
2:40 p.m.: This article was updated with comment from driver Harry Campbell.
1:30 p.m.: This article was updated with comment from Gartner analyst Michael Ramsey.
This article was originally published at 8:35 a.m.