10 tips to avoid being scammed during the holidays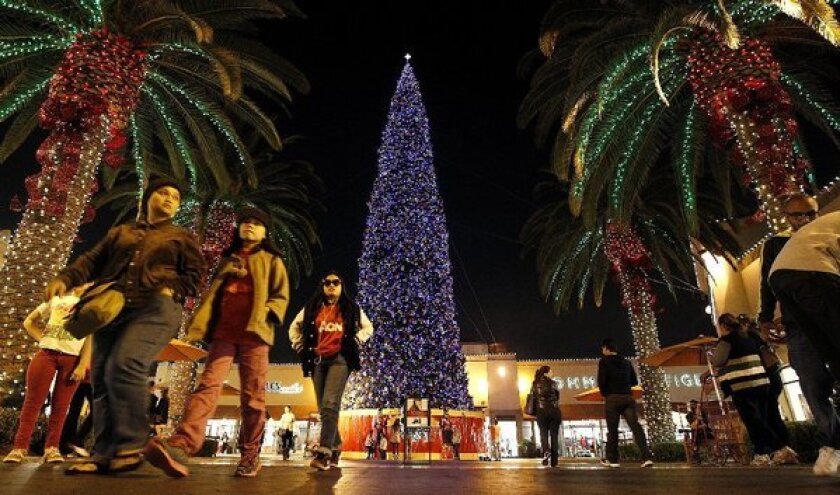 Here's something else to be stressed about during the holidays: There are lots of thieves and scam artists trying to con their way into your pocket books.
Anti-fraud company Identity Theft 911 put it this way: "For identity thieves, the holiday season is the most wonderful time of the year. With consumers distracted with everything from shopping to holiday travel, thieves seize the opportunity to catch victims with their guard down."
The company, which provides data and identity security services to businesses and individuals, offered these tips for avoiding scams and identity theft this holiday season:
1. Steer past sites that lack clear terms and conditions. Before ordering, check the "contact us" page for a phone number and physical address, and the "terms and conditions" link detailing return policies. Unlike legitimate vendors, bogus websites are less likely to post these — or they'll provide them in a suspicious manner, such as only via a faxed request.
2. Avoid buying untended gift cards. Buy gift cards from a store's attended customer service counter or its website, rather than display racks, which are less secure. Fraudsters can peel off stickers to glean gift card codes, replace them in envelopes and wait for an unsuspecting shopper to buy them. Once purchased and activated, they enter stolen codes at the retailer website to make online purchases — leaving the intended recipient with a useless card.
3. Shop only on https sites. When buying online, don't provide your credit card or other information on any page without an "https://" instead of merely "https://." The "S" is for "secure." Even with an "https://" avoid using public Wi-Fi hotspots for online shopping or other financial transactions.
4. Beware of post-auction offers. When shopping at online auction sites, never trust offers that arrive after you've lost a bid, such as when a seller claims to offer you the merchandise off-site.
5. Avoid deals that seem too good to be true. Stay clear of prices from private sellers that are way too low or tied to hard-luck stories, such as a need to sell quickly because of divorce or military deployment. These are common scams to get advance payment — and you'll probably get no merchandise.
6. Beware of holiday e-cards from unnamed friends or admirers. Delete these if you don't know the sender or even if they're from webmaster@hallmark.com. These mass-sent greetings probably contain malware. Legitimate card notifications should include a confirmation code to safely open the card at the issuing website.
7. Avoid emails claiming that FedEx, UPS, DHL or the U.S. Postal Service has an undeliverable package with links for details. The links will install malware that can log keystrokes to steal computer files and passwords. Unless you previously provided an email address, courier services won't contact you this way.
Quiz: How well do you remember 2012?
8. Don't fall for a mailed postcard about an undeliverable package. Hmmm, funny that the courier has your address but couldn't provide delivery. This scam baits you to call for details — at which point you'll be tricked into making an expensive overseas call and/or to revealing your personal and financial information. Look up the callback number yourself if you're curious.
9. Be mindful of charity scams. Be suspicious of email solicitations unless you have previously provided your email address to a charity. Never give cash to charities.
10. When giving or receiving computer devices, secure them with comprehensive security suite software before use. Do an online check of vendor reputations before installing mobile apps. When transferring files with a flash or portable hard drive, use a secure USB stick that encrypts information.
ALSO:
Thanksgiving gas prices down from last year
FAA to issue warning on engine icing risks on 787s and 747s
Feds hand down biggest fine for violating fare advertising rules
Follow Stuart Pfeifer on Twitter
---
Must-read stories from the L.A. Times
Get the day's top news with our Today's Headlines newsletter, sent every weekday morning.
You may occasionally receive promotional content from the Los Angeles Times.