California posts strong job growth in November, adds 44,300 jobs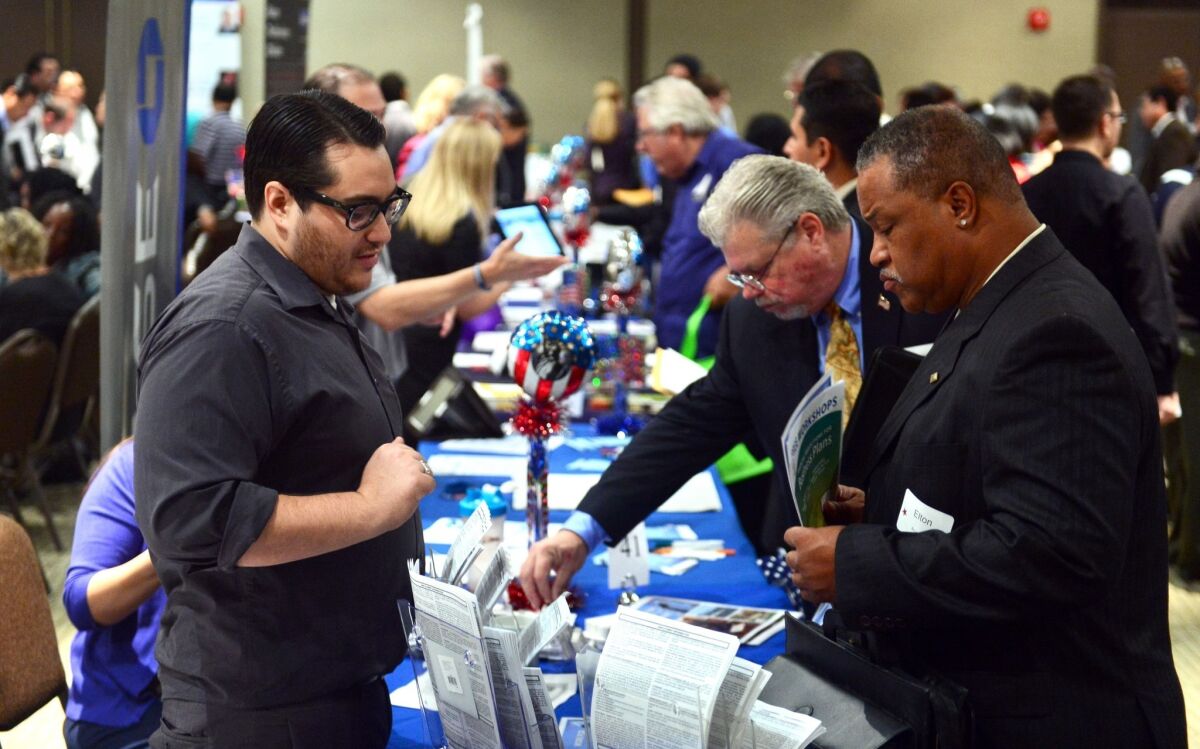 Largely led by a surge in retail trade hiring, California posted strong job growth in November, the U.S. Bureau of Labor Statistics reported Friday.
The Golden State added a net 44,300 jobs last month, according to federal agency. That in part helped push down the unemployment rate to 8.5% from 8.7% the month before.
The trade, transportation and utilities sector added the most number of jobs last month, increasing by 32,500. This industry includes retail and wholesale trade, which typically expand hiring during the busy holiday shopping season.
Construction, aided by the housing recovery and demand for multiunit housing, added 6,600 jobs. The manufacturing industry also posted strong job growth, expanding by 6,000 jobs.
At least four sectors shed jobs last month, federal figures show. The largest decline was in the financial activities sector, which shed 4,900 jobs. Government payrolls shrunk by 3,600 jobs, and the health and education services industry lost 1,400 jobs.
California had the largest monthly job increase in the country last month, according to federal figures. Texas posted the next highest figure at 28,700.
The economic recovery, however, has been uneven. The two states with the highest jobless rate -- 9% -- are Nevada and Rhode Island. The U.S. unemployment rate last month was 7%.
Over the year, California payrolls have grown 1.6%, adding a total of 226,200 jobs.