Denny's switches to pigs that aren't housed in cramped crates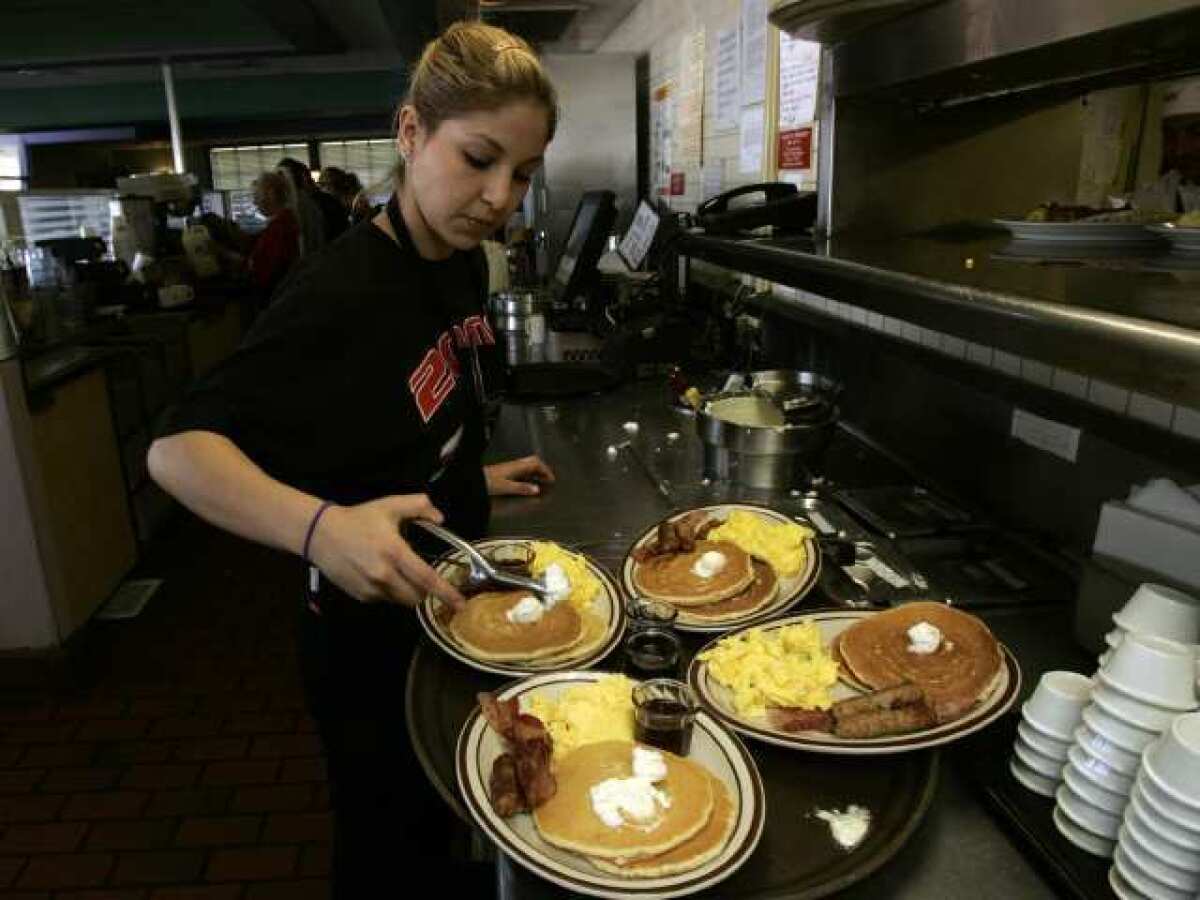 Denny's Corp., the chain of diners known for its pancake stacks and discount menus, is joining major companies such as McDonald's and Wendy's to stop its suppliers from cramming pregnant pigs into tiny cages.
Animal welfare activists have enjoyed a winning streak recently, securing pledges from major meat companies and retailers such as Smithfield, Hormel and Safeway to wean themselves in the next decade off of pork from pigs housed in so-called gestation crates.
Eight states currently ban the practice, while several more have bills pending that would mandate more humane treatment for sows.
Spartansburg, S.C.-based Denny's, which serves a slew of pork products such as bacon, ham and sausage, made its announcement in tandem with the Humane Society of the United States.
The chain has more than 1,650 locations across the U.S. and saw its profit in its first quarter soar more than 42% from a year earlier to $5.9 million. The company said its same-store sales were up 2.4% over the quarter.
"Denny's takes its role as a responsible corporate citizen seriously," Greg Linford, Denny's vice president of procurement and distribution, said in a statement. "We will endeavor to purchase products from companies that provide gestation crate-free pork and are committed to influencing our suppliers to share in a gestation crate-free vision for the future."
Aside from its animal welfare efforts, which also includes a push to switch to cage-free eggs, Denny's has recently attempted to be more aware of food industry trends. The chain now notes information about allergens and last year launched its more healthful Fit Fare menu.
RELATED:
Spam maker Hormel to treat its pigs better
Burger King promises to use cage-free eggs. pork
McDonald's wants better treatment for pregnant pigs