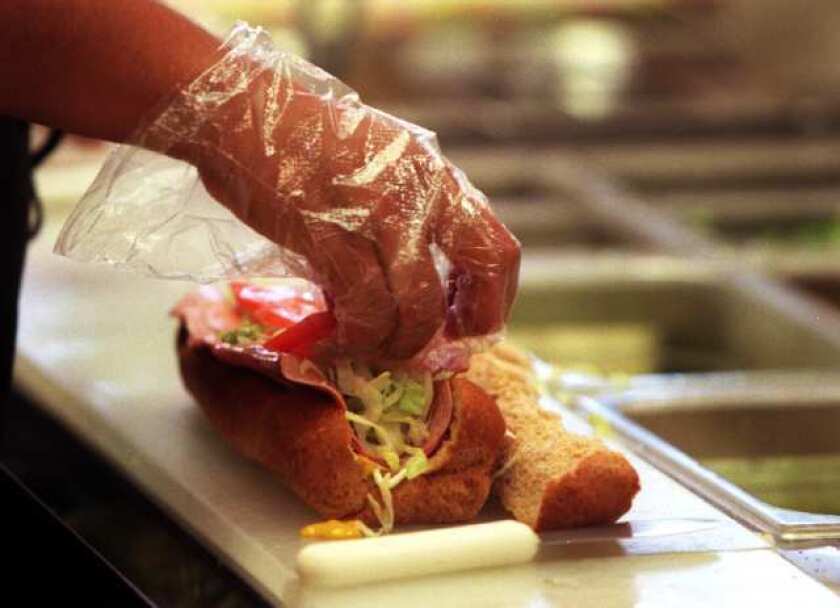 Consumers tend to have a better time at fast-food chains such as Chick-fil-A and Subway than they do at many other types of companies, according to a new survey that rates customer experiences.
Research firm Temkin Group ranked more than 200 companies from industries including airlines, auto dealers, banks, consumer electronics, hospitality, insurance, retailers and more.
Fewer than a third of those businesses earned good or better ratings from the 10,000 consumers surveyed. But among the 17 fast-food chains included, more than 82% were highly perceived by patrons.
With "excellent" ratings, Chick-fil-A, Starbucks and Subway tied for third in the rankings behind Sam's Club and Publix markets. Other chains, including McDonald's, KFC, Burger King and Taco Bell, received "good" ratings. Only three – Hardees, Domino's and Jack in the Box – were deemed merely "okay."
After taking a beating in other customer polls, fast-food companies are increasingly shifting away from their low-price assembly-line mentality. Instead, they're trying to introduce healthier, fresher options and taking cues from popular fast-casual restaurants such as Chipotle Mexican Grill and Five Guys Burgers and Fries.
Other companies listed among the Top 50 companies for customer experience include FedEx, JCPenney, Home Depot, Marriot and Target. But some industries frustrated customers, including those that provide health plans, Internet and television service and computers.
RELATED:
Fast-casual restaurants gobble up market share
McDonald's to focus on quality ingredients in ad campaign
Five Guys, In-N-Out beat out McDonald's, Burger King in poll
---