With its best score yet, McDonald's still ranks last in survey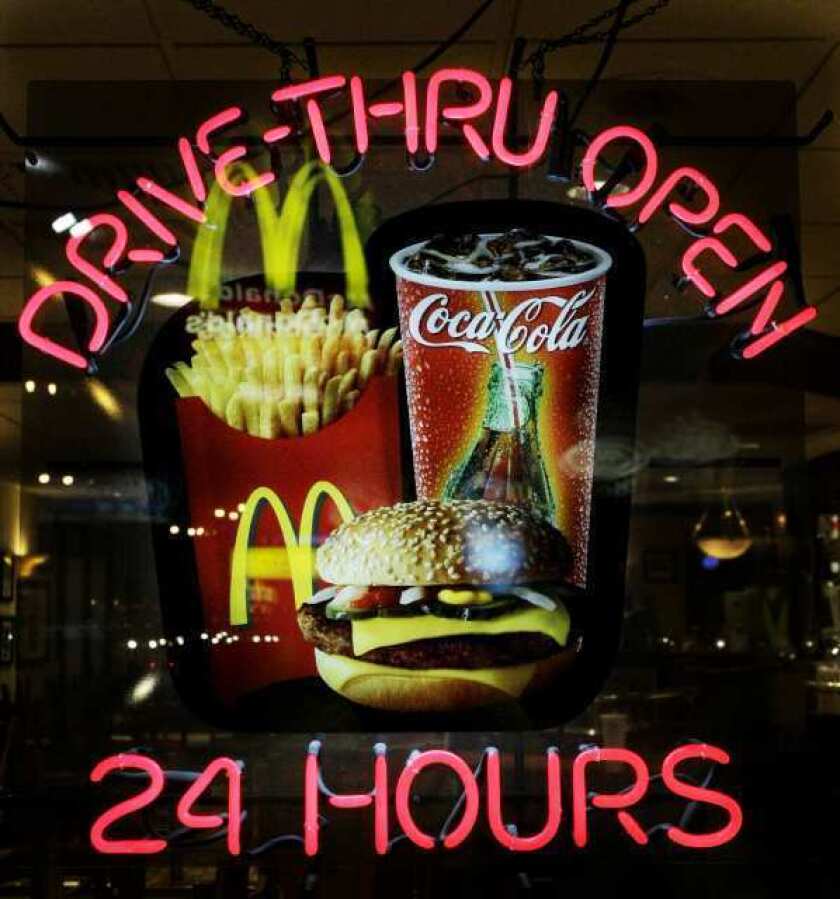 McDonald's rules the fast food roost when it comes to revenue. But when customer satisfaction is at stake, the burger behemoth comes in dead last, according to a new survey.
The American Consumer Satisfaction Index ranks pizza chain Papa John's first with an 83% rating, compared to an industry average of 80%. Subway and Little Caesar were next with 82% scores.
McDonald's, with a 73% grade, sat at the bottom with its ledger full of sales but not as much customer satisfaction. The chain was outranked by the likes of Wendy's, Pizza Hut, Domino's, Taco Bell and Starbucks.
Customers were also disappointed in Burger King and KFC, giving both chains a 75% score.
This fall, consumer research firm Market Force Information reached a similar conclusion. Customers at Five Guys, Panera and Chipotle were delighted with their meals; McDonald's and Burger King barely made the top 15.
But so far, 2012 has actually been the best year ever for the Golden Arches' relationship with patrons, according to the American Consumer Satisfaction report.
McDonald's satisfaction rating has risen for the last three years and is the highest since the survey was first conducted in 1995, when the chain was given a 63%. The company has moved heavily in recent years to improve its image, offering more healthful and premium options and revamping its stores.
The report also looked at full-service sit-down restaurants, which also scored 80% on average. Red Lobster led the pack with an 83 while Chili's was last with 76%. Outback Steakhouse, Olive Garden and Applebee's filled out the middle.
Among hotels, the survey found that Hilton was considered the best and Holiday Inn the worst. JetBlue topped a list of airlines; Northwest Airlines brought up the rear.
RELATED:
Warm winter, Chicken McBites keep McDonald's profit up
McDonald's: Big changes afoot; kids' marketing proposal fails
McDonald's can keep selling Happy Meals with toys in CaliforniaFollow Tiffany Hsu on Twitter and Google+
---
Your guide to our clean energy future
Get our Boiling Point newsletter for the latest on the power sector, water wars and more — and what they mean for California.
You may occasionally receive promotional content from the Los Angeles Times.