The 20% mortgage down payment is all but dead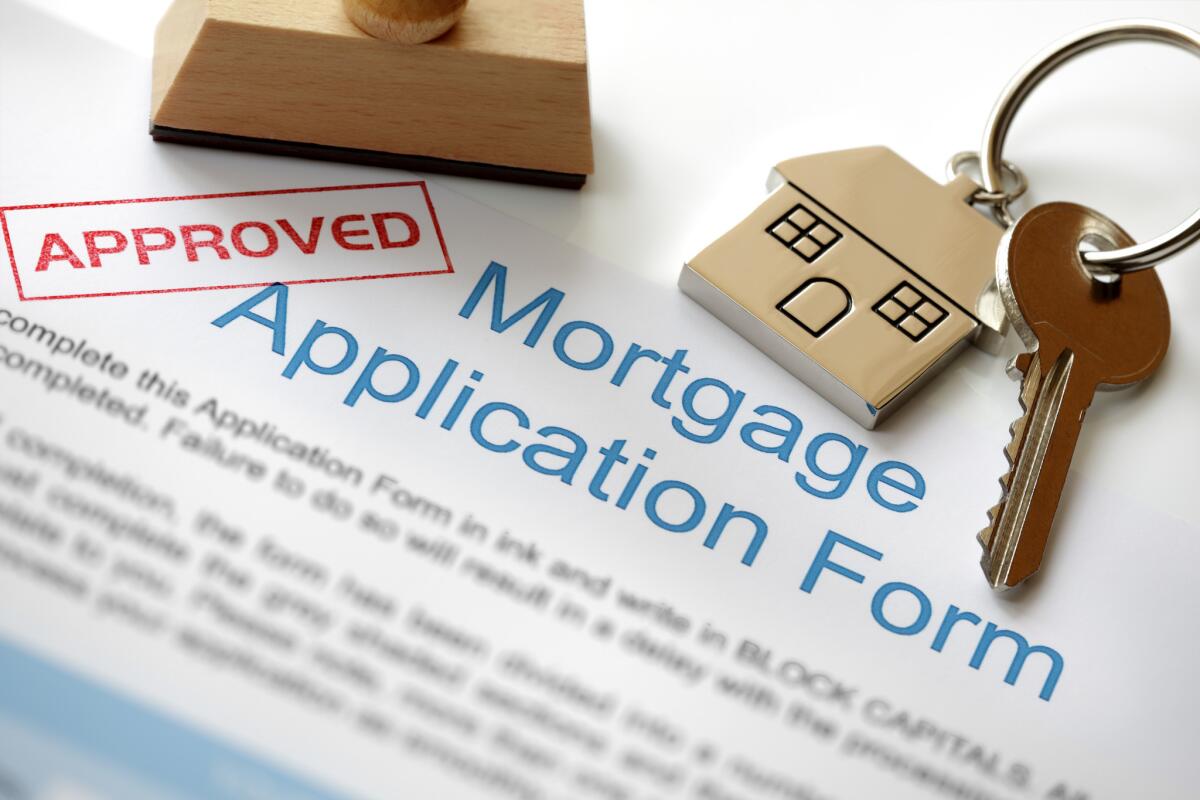 For first-time home buyers, the challenge of coming up with a 20% mortgage down payment is often difficult enough to keep them out of the market. But the fact is, the 20% down payment is all but dead — and has been for quite some time, especially for first-time buyers.
Most buyers make down payments lower than 20%
"It's been my experience that about half of my clients know that there are loans and/or programs that require less than 20% down," says Kris Lindahl, a real estate agent in Blaine, Minn. "The other half still think that they must have at least 20% down in order to qualify for a home mortgage."
But most people don't put 20% down on a home, even though it's the benchmark most often quoted by lenders and mortgage experts. More than 70% of noncash, first-time home buyers — and 54% of all buyers — made down payments of less than 20% over at least the last five years, according to the National Assn. of Realtors.
Michael Facchini of Chicago was 23 years old when he bought a multifamily building in 2003 as his primary residence. He put only 5% down, even back then.
"I own it still today and it has proven to be a fantastic investment, even through the crash of 2008," says Facchini, now a branch manager at Fairway Mortgage.
First-time home buyers miss out
The typical down payment for 60% of first-time home buyers is 6% or less, according to NAR's latest data. But the association's research finds few adults ages 34 and younger (just 13%) realize they can buy a house with a down payment of 5% or less.
These low-down-payment programs aren't new. The FHA has backed home loans with 5% down or less since the 1980s. The programs have been available for conventional loans, mortgages that aren't directly backed by the government, since the 1990s.
Why don't home buyers know?
"Many financial advisors, including much of the popular media, speak of the 'traditional conventional loan' that assumes 20% down," Lindahl says. "This type of loan is considered the gold standard and is most often used to quote mortgage rates. Another reason is simply that many banks and lending institutions only deal with 20% conventional loans, as they are considered 'safer' and less risky than other lower down-payment mortgages."
Typical down payments
Consider the typical down payments for different types of loans for the 12 months that ended May 2017. This information, from mortgage lender systems provider Ellie Mae, represents an 80% sample of all the mortgage applications the company processes — about 30% of total loan volume in the U.S. — and is for all purchase loans, not just to first-time buyers.
Conventional loans, the mortgages lenders prefer to make, can have down payments as low as 3% for qualified buyers. Some lenders offer grants to allow even less money down. But for the last 12 months, most buyers seeking conventional financing have put down 20%, according to Ellie Mae.
FHA loans, often the go-to solution for first-time buyers of modest means, require a minimum of 3.5% down, and sure enough, loan-to-values for the period averaged 96%, probably due to rounding.
VA loans are famous for offering mortgages that require no down payment at all. Still, loan-to-values averaged 98% over the last year, likely due to borrowers financing their closing costs.
20% is good — but not mandatory
The fact is, 20% down payments aren't strictly required, but they may be a good idea. Good reasons to put down at least 20% include:
You won't have to pay for mortgage insurance
Your monthly payment will be lower
You'll probably earn a lower mortgage interest rate
Lenders will be more likely to compete for your business
One thing's for sure: you don't want to drain all your savings account, regardless of how much you put down. You'll want to have some money on hand for the variety of expenses, including closing costs, homeowners insurance and property taxes, that come up as you buy and move in.
And you should be prepared to spend even more on the water heater or other appliance that fails, a lawn mower for that new lawn, or furniture for that guest room you always wanted.
Know your down payment options
The "traditional" 20% down payment may become obsolete, even among big lenders. Brian Moynihan, chief executive of Bank of America, told CNBC in May that lowering the down payment requirement to 10% from 20% "wouldn't introduce that much risk but would help a lot of mortgages get done."
There are strong arguments to be made for and against 20% down payments. It's a decision that depends on your particular financial situation, how long you plan on being in a home and the housing market in your area.
Fannie Mae and Cal State Fullerton researched what U.S. households know about qualifying for a mortgage and came to this conclusion:
"Correcting consumer misconceptions may be a more efficient approach to expanding homeownership opportunities by encouraging households who may already be qualified to own homes."
Hal Bundrick is a staff writer at NerdWallet, a personal finance website.
ALSO
What to buy (and skip) in July
Loot Crate became the nation's fastest-growing start-up, then it laid off over a quarter of its staff
A woman gives birth on a Spirit flight and family gets rewarded