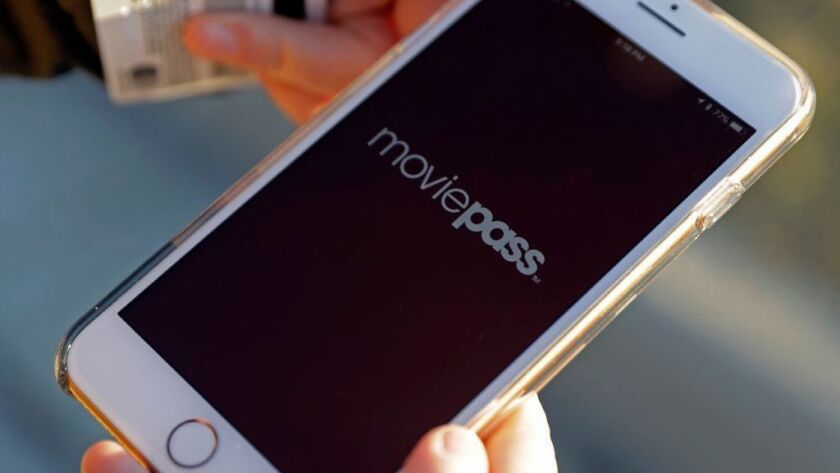 MoviePass' online ticketing service temporarily halted Thursday as the company faced mounting financial pressures.
MoviePass parent company Helios & Matheson Analytics Inc. borrowed $5 million from hedge fund Hudson Bay to get MoviePass back online Friday, according to a filing with the Securities and Exchange Commission.
After the online ticketing service went down Thursday evening, MoviePass initially blamed technical problems but later acknowledged in a tweet that other factors caused the shutdown.
We've determined this issue is not with our card processor partners and will be continuing to work on a fix throughout this evening and night. If you have not headed to the theater yet, we recommend waiting for a resolution or utilizing e-ticketing which is not impacted.

— MoviePass (@MoviePass) July 27, 2018
The developments were the latest signs of distress for the New York-based owner of MoviePass.
Some analysts have been skeptical of the sustainability of the company's business model, in which the company charges a $9.95 monthly fee while paying full price for its users' tickets. The company hoped to earn money by collecting user data.
Earlier this week, Helios & Matheson executed a 250-to-1 reverse stock split so the company wouldn't be delisted from Nasdaq; companies on Nasdaq must keep their stock value above $1 to avoid delisting.
The reverse split temporarily raised the stock's value, which was a few cents last week.
In June, MoviePass introduced a surge pricing model reminiscent of the way ride-hailing apps such as Uber and Lyft raise prices when demand is higher.
Helios & Matheson's stock plunged 71% on Friday, closing at $2 a share. The stock is down 99.9% for the year.
---
UPDATES:
2:25 p.m.: This article was updated with Helios and Matheson Analytics' stock movement.
This article was originally published at 11 a.m.
---