Nike will start selling sneakers through Amazon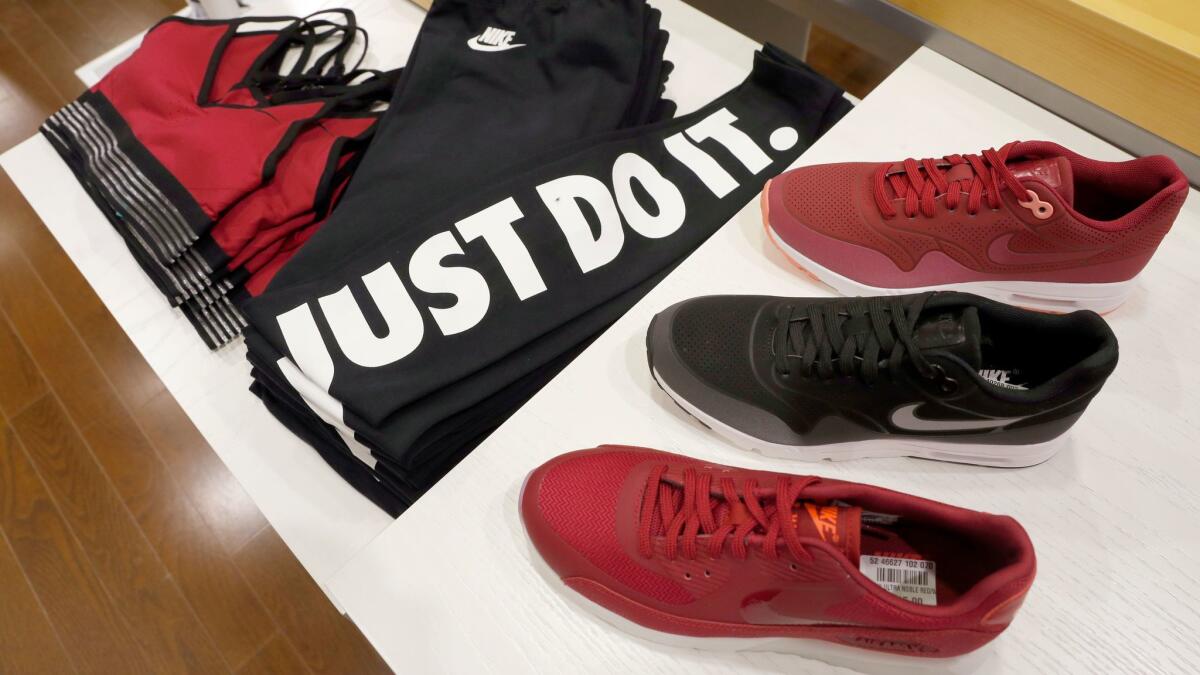 Nike Inc. said it will sell some of its sneakers through e-commerce giant Amazon.com Inc., part of a plan to make its swoosh-branded products available more places online.
Shoppers already can find Nike goods on Amazon, but they are sold by third-party sellers. Nike said the new partnership with Amazon will help it better control its brand's presentation on the site. Only a small selection of shoes, clothing and accessories will be available at first, but Nike may sell more products on the platform if the test is successful.
"We're in the early stages, but we really look forward to evaluating the results," Nike Chief Executive Mark Parker said in a conference call late Thursday.
Shares of Nike jumped 11% on Friday to $59.
Two weeks ago, Nike said it would slash 1,400 jobs in a restructuring aimed at selling more shoes directly online. It already has deals with Amazon's rivals in China and Europe, and the shoe company is making its sneaker-selling apps available in more parts of the world. In addition to the Amazon deal, Nike partnered with Instagram to make it easier for users to buy sneakers through the photo-sharing app.
Selling directly through Amazon could give Nike greater access to millennials, analysts from Nomura said Friday. Those analysts also said Nike may be able to better control prices on Amazon and help reduce the number of counterfeits being sold.
Seattle-based Amazon did not respond to a request for comment Friday.
Also on Thursday, Nike — based in Beaverton, Ore. — reported better-than-expected earnings and revenue for last quarter and said it expects revenue to rise in the current year.
ALSO
Nike helps lead U.S. stocks higher
Remember when Amazon only sold books?
Full coverage: Amazon is buying Whole Foods
---
UPDATES:
1:40 p.m.: This article was updated throughout with additional details.
This article was originally published at 6:50 a.m.