Nike defends recall of Betsy Ross flag shoe that reopened culture-war rift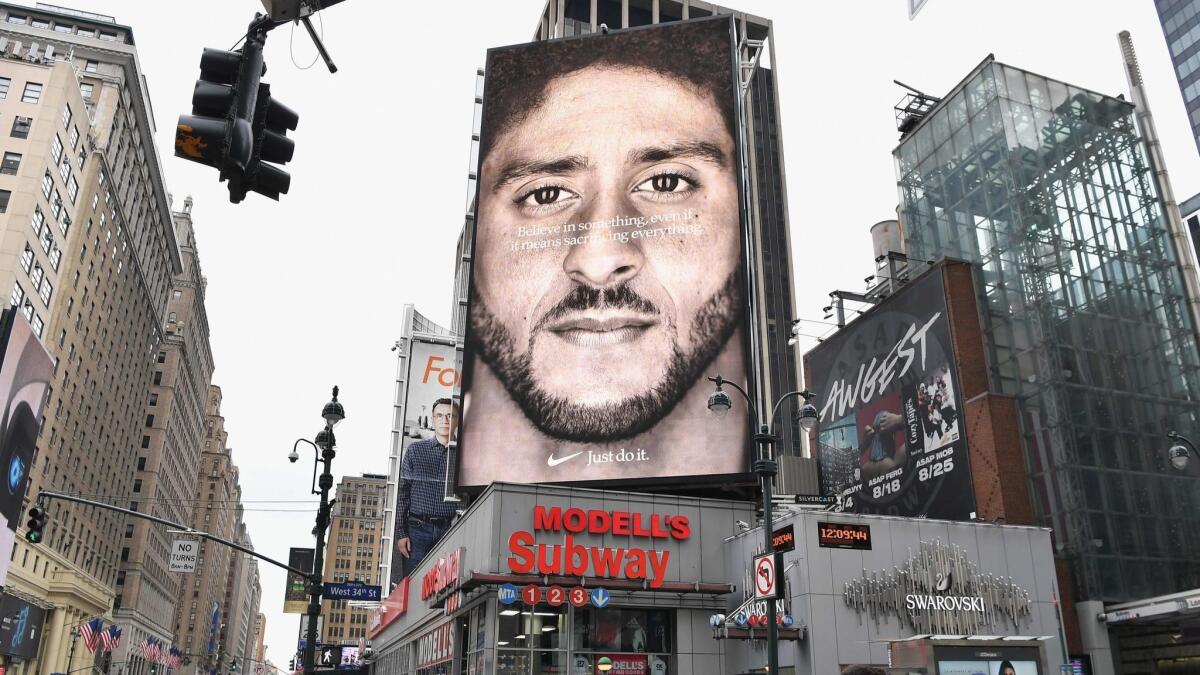 Bloomberg
Nike Inc. stood by its decision to pull its Fourth of July sneakers from stores, even as the move dragged it once again into America's culture wars and drew criticism from conservative lawmakers claiming political correctness has gone too far.
"We regularly make business decisions to withdraw initiatives, products and services. Nike made the decision to halt distribution of the Air Max 1 Quick Strike Fourth of July based on concerns that it could unintentionally offend and detract from the nation's patriotic holiday," the company said in an emailed statement Tuesday.
The Air Max 1 USA was intended as a celebration of U.S. Independence Day, with a flag that featured 13 white stars in a circle on the heel. The flag was created by Betsy Ross, an upholsterer in Philadelphia who has been credited for sewing the first stars and stripes flag in 1776, during the American Revolution. The design recently has taken on another meaning for some Americans as far-right groups have claimed it as a symbol of their cause. It has also been criticized as evocative of an era when slavery was still predominant in the U.S.
Arizona Gov. Doug Ducey, a Republican, tweeted that he was "embarrassed" for Nike and said he had "ordered the Arizona Commerce Authority to withdraw all financial incentive dollars" that the state was planning to offer the company to open a manufacturing plant near Phoenix. Republican Sen. Ted Cruz of Texas tweeted that it's a good thing Nike "only wants to sell sneakers to people who hate the American flag."
Nike has been planning to build a multimillion-dollar plant in the Phoenix suburb of Goodyear, a facility that would employ more than 500 workers within five years of opening, the Arizona Republic reported Monday. Nike said in the emailed statement that it was still committed to building a manufacturing center that will create 500 jobs, though it didn't specifically name Goodyear.
The Beaverton, Ore.-based company is set to lose a grant of as much as $1 million, previously awarded through the Arizona Commerce Authority's Arizona Competes Fund. The grants, which are discretionary, are given to projects that help the local economy and provide high-wage jobs, according to the authority. Nike, whose annual revenue tops $39 billion, last week reported sales rose 4% to $10.2 billion for the quarter that ended in May.
Former NFL quarterback Colin Kaepernick was among the people who asked Nike to remove the shoe, according to the Wall Street Journal.
Nike took a calculated risk with Kaepernick ad, experts say »
The immediate outrage echoes the vocal response from a subset of Nike consumers in September, when Nike featured Kaepernick in an ad with the slogan, "Believe in something. Even if it means sacrificing everything." Anger and boycott calls on social media led to a brief dip for the company's stock, which later rebounded. Chief Executive Officer Mark Parker praised the traffic and engagement generated by that polarizing ad.
It's the second time in two weeks that the company has had to pull shoes because of political concerns. Last week, Nike withdrew from China a line of limited-edition shoes after the Japanese designer behind them posted in support of the Hong Kong protests against a proposed extradition bill.
Nike asked merchants to return the flag shoes, without saying why, the Journal reported, citing people it didn't identify. The shoes aren't available through the company's apps or websites, the newspaper said.
Kaepernick, who endorses Nike products, contacted the company after the shoes were posted online, saying the flag is an offensive symbol because of its connection to an era of slavery, the newspaper said.
The former 49ers quarterback hasn't played since 2016, when he began kneeling during the national anthem to protest racial inequality. Last year, Nike made Kaepernick the face of an advertising campaign while he was engaged in a dispute with the football league.
As controversy swirled, prices for the Air Max 1 USA jumped to $2,500 a pair — roughly 20 times higher than the retail price — on sneaker marketplace StockX, where buyers place bids and sellers set asking prices anonymously.
StockX CEO Scott Cutler said on Twitter on Tuesday afternoon that the company had decided to remove the listings.
Nike's shares closed down 0.5% to $84.96, giving Nike a market value of about $133.5 billion.