Ocwen will pay $225 million to settle allegations it violated mortgage servicing rules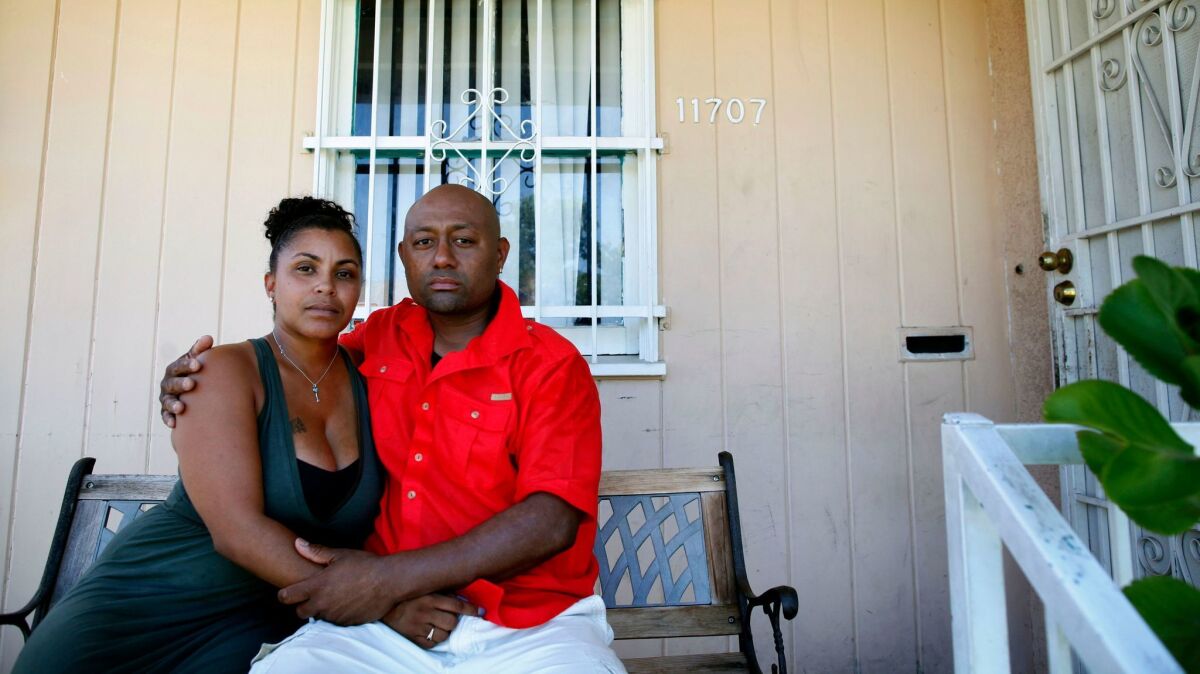 Mortgage servicing giant Ocwen will pay $225 million in refunds and loan forgiveness to Californians, settling allegations that sloppy practices led to violations of state and federal mortgage rules over the past several years.
The California Department of Business Oversight, which announced the settlement late Friday, said an independent audit of the West Palm Beach, Fla., firm's practices found hundreds of violations. Those included not sending important notices to some borrowers, sending other notices late and not complying with a federal rule that requires lenders to lower interest rates for some active-duty military personnel.
The alleged violations took place between 2012 and 2015. During that period, Ocwen serviced more than 500,000 California mortgages, but the department did not specify the total number of mortgage borrowers harmed by Ocwen's practices.
Ocwen will pay $5 million in penalties and fees to the state and $22 million in cash restitution to borrowers. It will also provide $198 million in loan forgiveness to borrowers over the next three years.
The settlement could grow as Ocwen settles with homeowners over letter-dating issues — instances when, the department said, Ocwen mailed time-sensitive letters to borrowers after the date on the letter, often many days later. In some cases, the delays endangered borrowers' ability to obtain loan modifications, the department said.
Ocwen estimates it already has paid roughly $2 million to 3,127 California borrowers harmed by the letter-dating problem, according to the department. Under the settlement, Ocwen must reconsider claims from another 19,295 affected borrowers and pay them restitution if they are eligible.
Jan Lynn Owen, the state's business oversight commissioner, said the settlement "will hold Ocwen accountable for widespread violations of law that harmed borrowers in our state."
Ocwen did not admit wrongdoing. In a statement Friday, Ocwen Chief Executive Ron Faris said the company is pleased to have reached a deal.
"The settlement resolves claims between Ocwen and the DBO without the company admitting to any wrongdoing, and will allow us to focus on our business going forward," Faris said.
The settlement is crucial for Ocwen as it will allow the company to service new mortgages in California.
The business oversight department had banned the company from adding new California mortgages to its books in January 2015 after accusing the firm of not cooperating with a standard regulatory review.
That prohibition, along with a similar action by state officials in New York, dealt a big blow to Ocwen, making it difficult for the firm to acquire the rights to service mortgages. In many cases, servicing rights are sold in bulk portfolios that include mortgages in many states.
The difficulty in acquiring servicing rights caused its portfolio to shrink. At the end of 2014, it serviced nearly 2.5 million mortgages, but by the end of last year's third quarter, that number was down to 1.4 million.
After the housing crash and financial crisis, Ocwen grew to become one of the nation's largest non-bank mortgage servicing firms. But over the past few years it has been swamped by regulatory problems and complaints of sloppy practices.
In 2014, the company agreed to a $2.1-billion deal to settle allegations by regulators in several states that it charged illegal fees and improperly denied mortgage-modification requests.
Ocwen shares, which have plummeted from their 2013 high of nearly $60, were up almost 3% to $5.39 in after-hours trading.
Follow me: @jrkoren
ALSO
Downtown L.A. hasn't seen this much construction since the 1920s
Feds sue nation's largest student loan servicer, accusing it of cheating borrowers
How much could the Rams and Chargers make in their new stadium? We ran the numbers