PG&E falsified gas pipeline records for years after deadly explosion, regulators say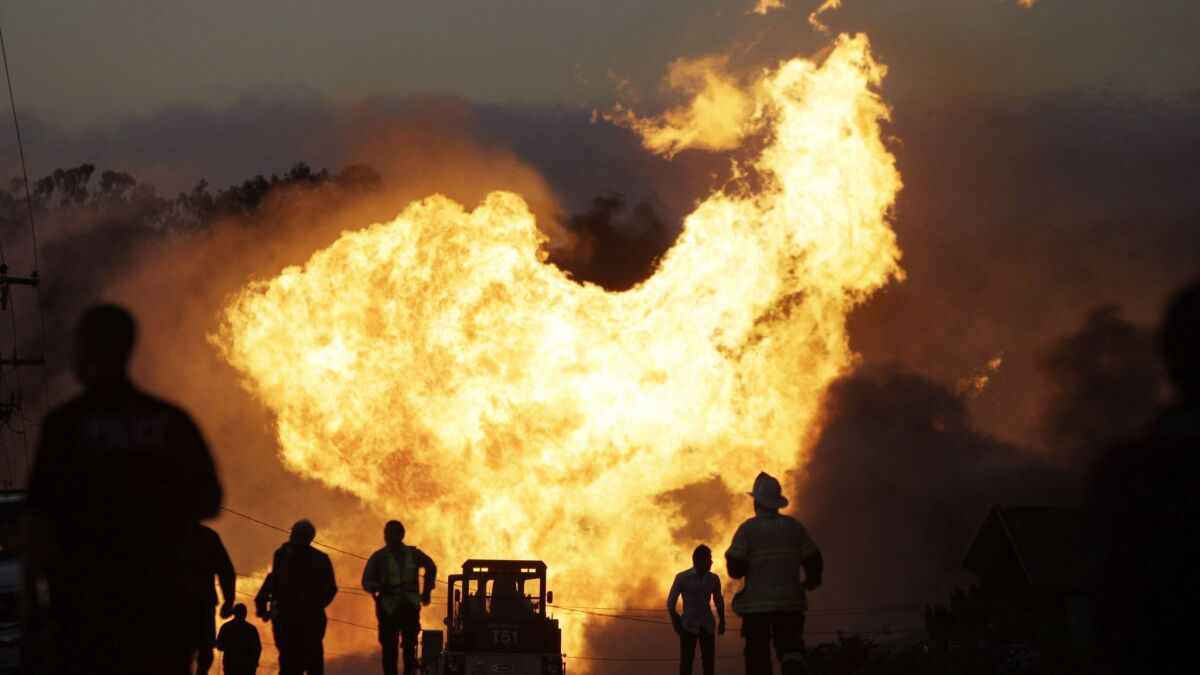 Pacific Gas & Electric Co. continued to commit pipeline safety violations in the years after a gas explosion that killed eight people in the Bay Area suburb of San Bruno, regulators said Friday as they launched a new investigation into California's largest utility.
The fresh accusations add to growing uncertainty over PG&E's viability as the power provider for 16 million people from Humboldt to Santa Barbara counties. The company could face bankruptcy if its infrastructure is found to have sparked the Camp fire, which killed 86 people last month. Critics have called for state regulators to break up the utility monopoly.
The California Public Utilities Commission said Friday that a staff investigation found PG&E had violated rules requiring utilities to locate and mark natural gas pipelines to make sure other companies or people don't accidentally damage them during construction and other projects that involve digging. The commission's investigation found that PG&E didn't have enough employees dedicated to that work and that PG&E supervisors, facing pressure from their bosses, falsified data "so requests for pipeline locating and marking would not appear as late."
The violations occurred from 2012 to 2017, the commission said. PG&E's safety practices and culture have been subject to enormous scrutiny since 2010, when one of the company's gas pipelines exploded in San Bruno near San Francisco International Airport, killing eight people.
"This Commission would expect that after such a tragedy, caused by multiple proven violations of law, PG&E would have sought to vigorously enhance and increase its effectiveness in all aspects of its gas safety," the commission said in an order announcing the new investigation, which could lead to additional financial penalties for the embattled utility. PG&E was fined $1.6 billion by the commission and $3 million by a federal judge after the San Bruno explosion.
In an emailed statement, PG&E said it has already worked to improve its pipeline safety record-keeping by hiring more employees, improving its training programs and upgrading its review and audit protocol.
"We're committed to accurate and thorough reporting and record-keeping, and we didn't live up to that commitment in this case. Once that became apparent, we took and continue to take additional actions to meet the regulatory standards," the statement said.
Twitter: @Sammy_Roth
---
Sign up for the California Politics newsletter to get exclusive analysis from our reporters.
You may occasionally receive promotional content from the Los Angeles Times.