PUC judge rejects Carlsbad power contract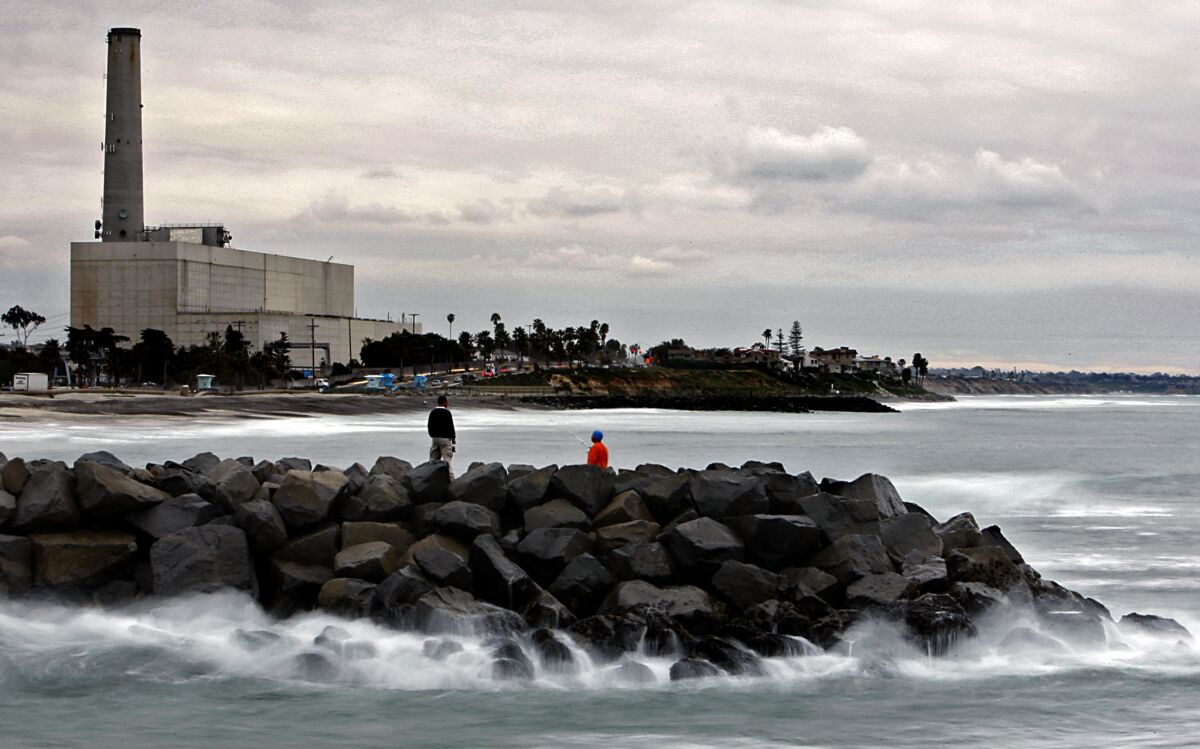 Reporting from Sacramento -- —
Opponents are applauding a regulatory judge's ruling that rejected a utility's plan to buy electricity from a controversial San Diego natural gas power plant.
At issue is a 1950s power plant that developers want to modernize to sell electricity to San Diego Gas & Electric Co.
A decision to purchase electricity from the proposed $2-billion Carlsbad Energy Center is up to the five-member Public Utilities Commission, which has shown enthusiasm for the project in the past.
The judge on Friday said SDG&E should buy more power from renewable sources, such as wind and solar, rather than natural gas.
"This is a huge reversal of what we thought would happen," said Matt Vespa, a lawyer for the Sierra Club.
The decision, he said, "is a promising signal that the commission is turning itself around" after the December departure of former PUC President Michael Peevey. Vespa said the commission is "saying no to what appear to be backroom deals."
Vespa was referring to new President Michael Picker's statements that there needs to be more transparency in agency decision-making.
Over the past year, the PUC has been rocked by a growing scandal linked to what critics called "overly cozy" relations between the PUC and top utility executives. Peevey and the commission are the targets of criminal investigations by both the U.S. Department of Justice and the California attorney general's office.
SDG&E declined to comment on the judge's proposed decision.
The five-member commission is expected to make a final decision next month.
The company had argued that power from Carlsbad is needed after the 2013 permanent closure of the San Onofre nuclear power plant near San Clemente.
Twitter: @MarcLifsher