A look at historical front pages from the Rafu Shimpo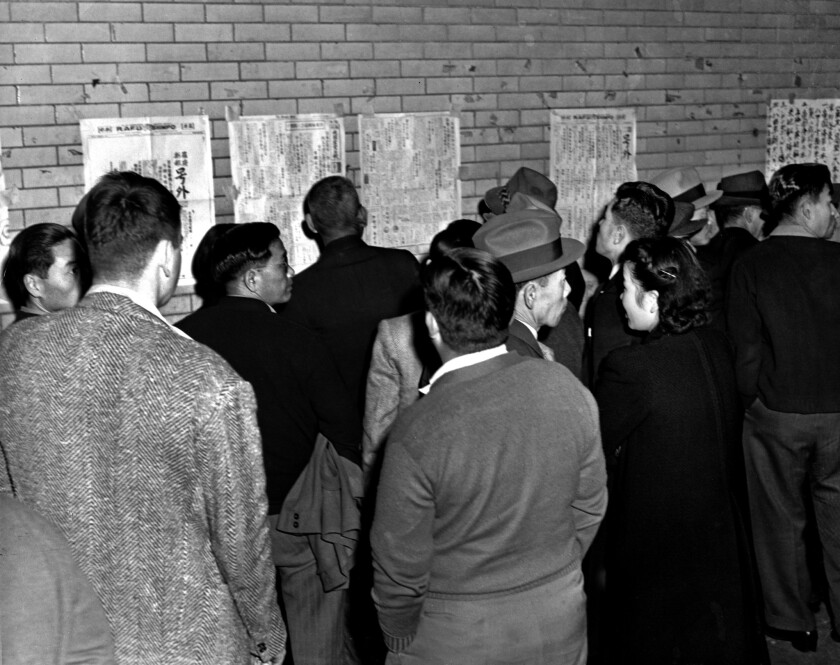 These historical front pages from the Rafu Shimpo give a sense of what issues were most important to the Japanese American community in Los Angeles over the 113 years that the newspaper has existed.
Today, the paper faces a new challenge -- if it doesn't raise $500,000 in revenue, an amount that translates to 10,000 new online subscribers, the Rafu could close in December.
Take a look at some of the pre-World War II covers, as well as a front page from the late 1980s.
February 18, 1942
A day before President Franklin D. Roosevelt signed Executive Order 9066, which would force Japanese Americans along the West Coast into internment camps, the Rafu Shimpo wrote, "Our whole immediate future is uncertain" in a front-page article.
February 22, 1942
The lead story on the front page was the roundup of community leaders by the FBI.
February 23, 1942
Days after Executive Order 9066 was announced, the Rafu Shimpo's front page was filled with news about the war and its effect on the Japanese American community.
April 4, 1942
This was the last issue the Rafu Shimpo published before its staff was sent to internment camps. A letter to readers on the front page is titled, "We'll meet again."
August 10, 1988
The lead story on the front page was the signing of the Civil Liberties Act of 1988, which gave reparations and redress to Japanese Americans who were interned during the war. The act extended a formal apology and $20,000 to each interned individual.
Twitter: @smasunaga
---
Your guide to our new economic reality.
Get our free business newsletter for insights and tips for getting by.
You may occasionally receive promotional content from the Los Angeles Times.