Chinese investors in SLS Las Vegas sue after failing to secure green cards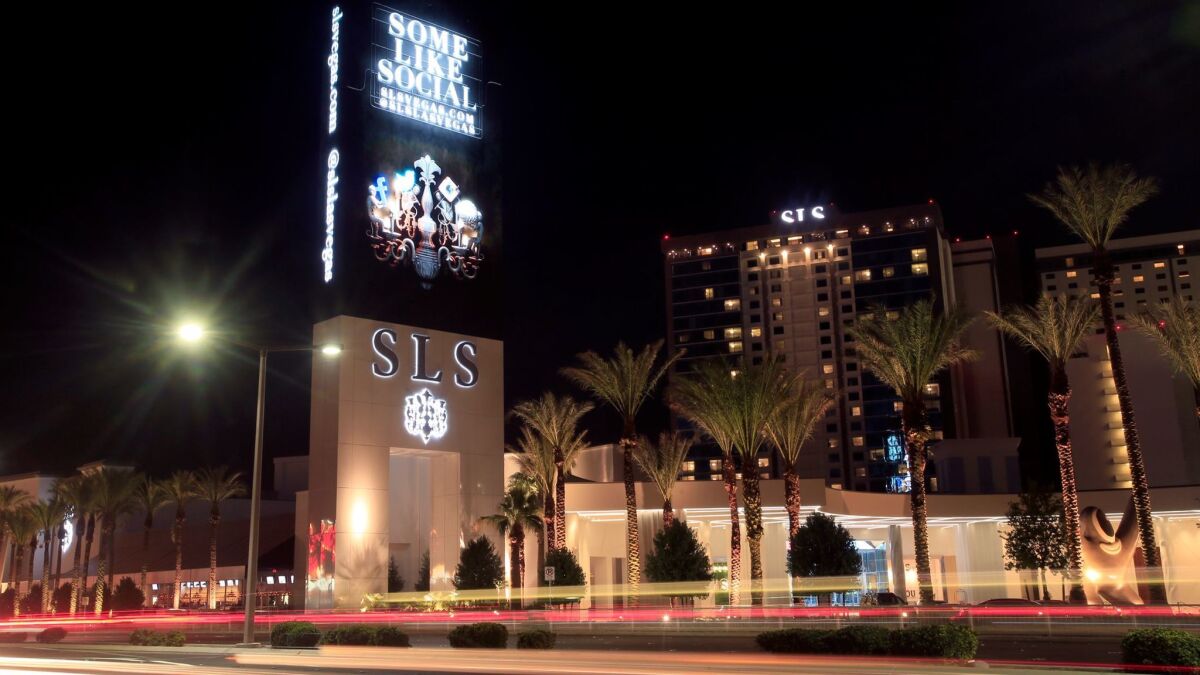 Sixty Chinese investors who were promised U.S. permanent resident cards for investing in the SLS Las Vegas hotel and casino have sued the developers of the project, saying they never received the promised green cards.
The lawsuit, filed in Los Angeles County Superior Court last month, claims the investors put in $545,000 each but were the victims of a conspiracy to use their money on a project that opened in 2014 but has yet to be profitable.
"Once the SLS Hotel opened, it has allegedly not turned a profit from day one and is currently on the verge of bankruptcy," the lawsuit says.
The lawsuit names several developers and managers of the project, including San Francisco-based Stockbridge Capital Group, SBE Entertainment, the hospitality company led by Sam Nazarian, and Alhambra immigration consulting firm Henry Global Consulting.
Stockbridge Capital is in the process of selling the hotel project to Meruelo Group, a holding company with interests in banking, construction, hospitality and real estate.
In a statement, Stockbridge Capital said it "is aware of recent litigation by certain alleged minority investors in the company's second lien lenders and it believes such litigation is without merit. The company does not expect the litigation will deter the sale."
A spokesman for Nazarian declined to comment. Representatives for Henry Global Consulting could not be reached for comment.
The lawsuit alleges that the paperwork signed by the investors to participate in the visa program, known as EB-5, was in English and that most of the investors don't speak English. The suit says the investors were led to believe that they would get their permanent resident cards within 30 months but none has received a permanent resident card and only some now have temporary resident cards.
The lawsuit also contends that the sale of the hotel to the Meruelo Group would mean the investors would be repaid and that would violate a requirement of the EB-5 program that calls for a "sustained" investment in the U.S. Each investment must also create at least 10 full-time jobs.
"To make matters worse, the SLS Hotel revenue was less than 50% of what was projected so the project had not created sufficient jobs to allow all investors,
including some of the plaintiffs, to get green cards," the lawsuit says.
To read more about the travel and tourism industries, follow @hugomartin on Twitter.
---
Sign up for the California Politics newsletter to get exclusive analysis from our reporters.
You may occasionally receive promotional content from the Los Angeles Times.