Southwest is latest airline to scale back rewards program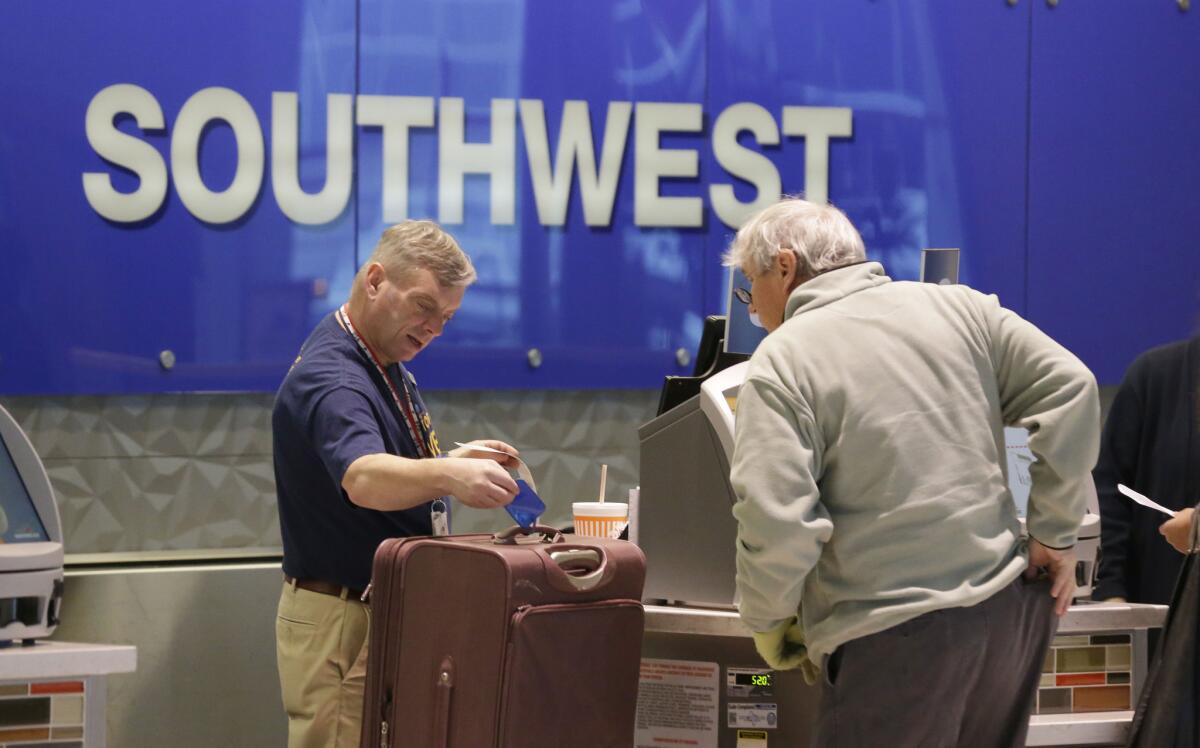 Southwest Airlines is the latest airline to reduce the value of loyalty rewards.
Southwest has announced that rewards points earned by fliers will vary in value based on destination, time, day of travel, demand and other factors.
The changes, which take effect April 17, were announced in an alert to Southwest reward members. The airline offered no more details on the change.
The change is the latest example of how the airline industry is trying to squeeze more profits out of rewards programs.
Delta Airlines switched on Jan. 1 from a rewards system based on total miles traveled to one that doled out points based on dollars spent. United Airlines plans to switch to a similar plan March 1.
A study released last year by Boston flight research site Hopper.com found that United fliers will earn 11% fewer reward points and Delta passengers will earn 22% fewer miles under the new dollar-based system.
Southwest overhauled its reward program in 2011 from a system that rewarded points based on the number of trips taken to one in which points accrue based on the price of fares.
Brian Karimzad, director of the rewards program monitoring site MileCards.com, said the latest change by Southwest hurts passengers by reducing the value of each reward point on the most popular flights.
"The loss to consumers is no longer knowing how much your points are worth in advance," he said. "Now, what they're worth will be at the whim of Southwest's revenue management policies each day."
In a statement, Southwest said the value of the points will vary on some flights but will remain the same on others. But the airline did not offer examples.
"In an effort to stay competitive in the current market conditions and provide the most customer-friendly redemption policies in the airline industry, Southwest Airlines has slightly increased the number of Rapid Rewards Points needed to redeem flights," the airline said.
To read more about travel, tourism and the airline industry, follow me on Twitter at @hugomartin.