Southwest spends $15 million to settle lawsuit alleging collusion among airlines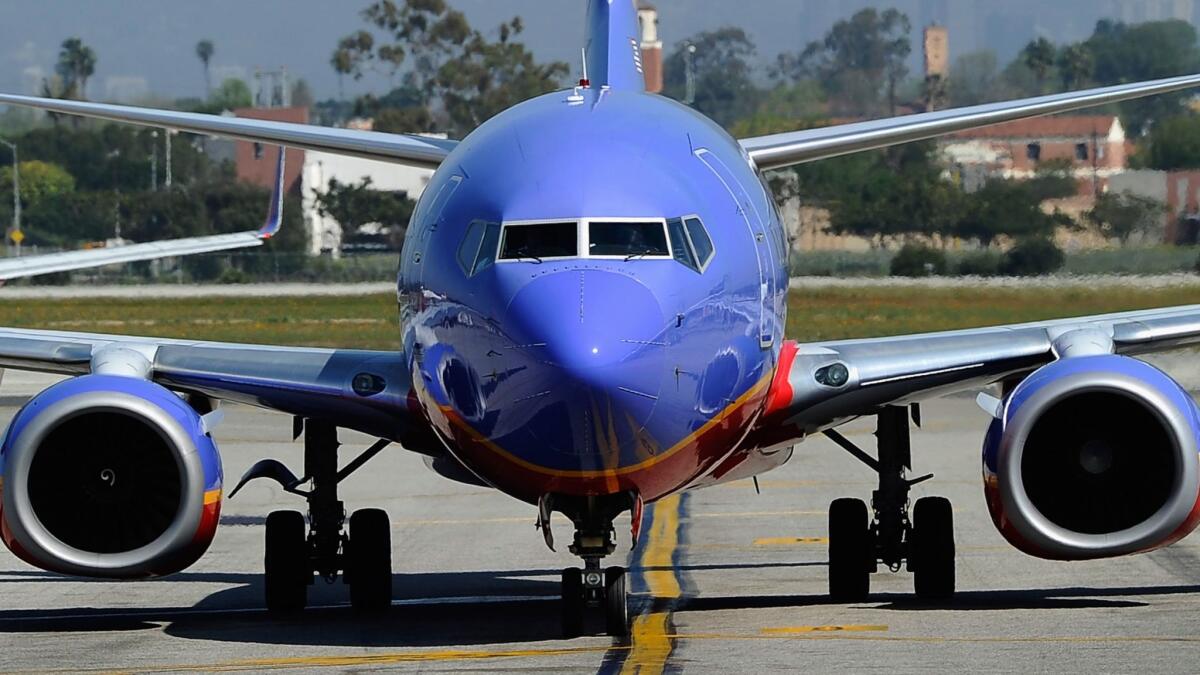 Southwest Airlines has agreed to pay $15 million to settle a lawsuit that accuses the nation's four biggest air carriers of colluding to limit capacity to keep air fares high.
The Dallas-based airline said it continues to reject the allegations made by dozens of passengers in several lawsuits that were consolidated in 2016. Still, the carrier said it has agreed to pay the settlement to avoid spending time and money fighting the case.
"While we have always had full confidence in our ability to prevail in this case, we believe this decision is in the best interest of our company, employees and shareholders by allowing us to return our focus on doing what we do best — providing friendly, reliable, and low-cost service to our customers," the airline said in a statement issued Wednesday.
Representatives for American, Delta and United all said they plan to continue fighting the lawsuit.
"Delta has built its business success through an unwavering commitment to its customers and employees," the Atlanta-based carrier said in a statement. "The assertion that our success is due to anything more than the hard work of our people is not only ridiculous, it is offensive. The simple fact is that Delta has not engaged in any illegal behavior."
The accusations were made in 23 antitrust lawsuits that were consolidated and brought in 2016 before Colleen Kollar-Kotelly, a federal judge in Washington. The lawsuits contend that, starting in 2009, United, American, Southwest and Delta conspired to limit the number of new seats they added to raise airfares despite lower fuel costs.
A status conference for the lawsuit is scheduled in Kollar-Kotelly's courtroom for Feb. 12.
The U.S. Department of Justice confirmed in 2015 that it was also looking into similar allegations. In a statement Thursday, the federal agency declined to comment.
The accusations were prompted when executives from several airlines used similar language at a trade group meeting in Miami in 2015, promising to stay "disciplined" about adding more flights and seats at a time of rising travel demand and low fuel costs.
Sen. Richard Blumenthal (D-Conn.) cited the comments by airline executives when he called for a Justice Department investigation in 2015.
In his letter to the Justice Department, Blumenthal asked for "a full and thorough investigation of anti-competitive, anti-consumer conduct and misuse of market power in the airline industry, evidenced by recent pricing patterns as well as remarks made at the [International Air Transport Assn.] conference."
Shares of Southwest Airlines slipped 21 cents Thursday to $64.70.
To read more about the travel and tourism industries, follow @hugomartin on Twitter.
---
UPDATES:
1:50 p.m.: This article was updated with a response from the Justice Department and the closing stock price for Southwest Airlines.
This article was originally published at 11:45 a.m.