Elon Musk's SpaceX suffers a rocket-engine failure during testing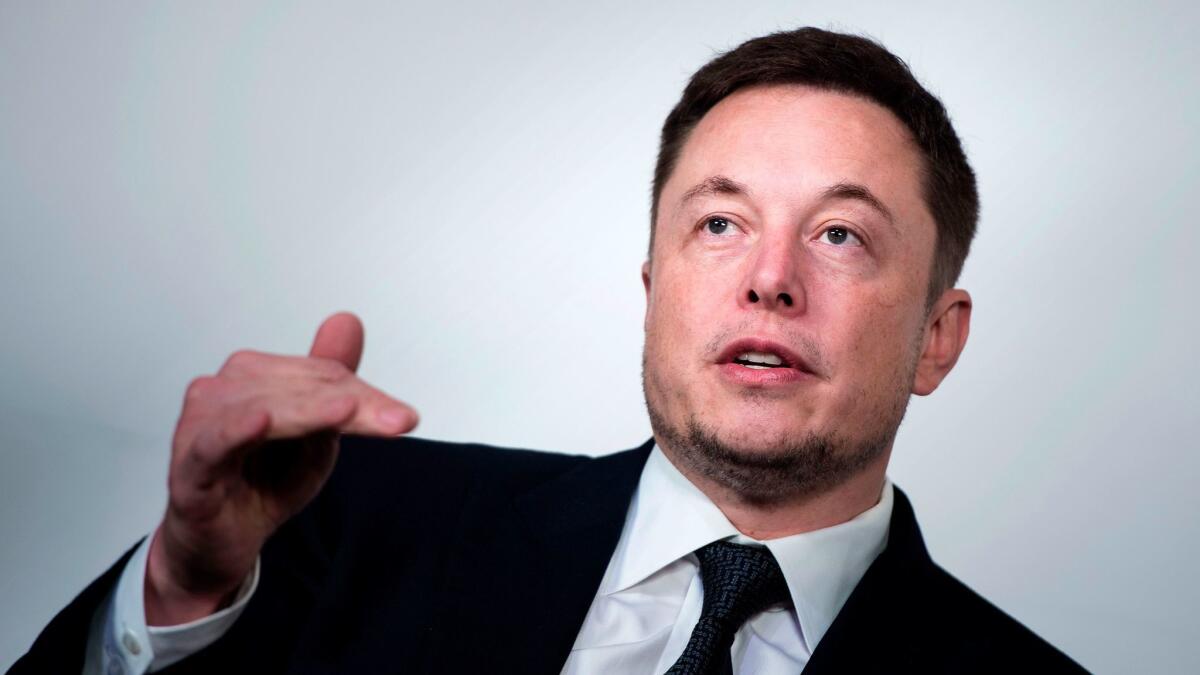 The Washington Post
SpaceX is investigating why one of its rocket engines exploded during a test fire this week at its facility in Texas, the company confirmed Wednesday.
The explosion of the Merlin engine occurred Sunday during what SpaceX called a qualification test. No one was injured, but now the Elon Musk-led company has to figure out what went wrong with its hardware, as it suspends engine testing during the investigation.
In 2015, SpaceX's Falcon 9 rocket exploded a couple of minutes after lifting off from Florida's Cape Canaveral en route to deliver cargo to the International Space Station. No one was on board, and no was injured.
Another Falcon 9 blew up in September 2016, this time while on the launchpad as it was being fueled before an engine test fire. Again, no one was hurt.
The company — which is based in Hawthorne and whose full name is Space Exploration Technologies Corp. — said in response to questions that it is "conducting a thorough and fully transparent investigation of the root cause" of the explosion. "SpaceX is committed to our current manifest," it said, "and we do not expect this to have any impact on our launch cadence."
The setback comes during a record-setting year for SpaceX. The company has launched 16 times successfully this year, doubling the number of its launches in a single year and tying the most number of launches by its chief rival, United Launch Alliance, according to SpaceNews.
The explosion is of concern because in addition to flying commercial satellites, SpaceX launches cargo to the International Space Station for NASA and is expected to start delivering astronauts there as early as next year. It also is deploying highly sensitive satellites for the Pentagon.
SpaceX is scheduled to launch its Falcon 9 rocket, which is powered by nine of the Merlin engines on its first stage, at least three more times this year. Its next launch, a national security mission, is scheduled for next week from Kennedy Space Center in Florida.
Musk has said the company also plans to launch its Falcon Heavy rocket for the first time this year. But he has warned that the Heavy is a complex rocket with 27 first-stage engines, and that it, too, could explode.
"I hope it makes it far enough away from the pad that it does not cause pad damage. I would consider even that a win, to be honest," he said earlier this year. "Major pucker factor, really."
Davenport writes for the Washington Post.