SpaceX wins NASA deal to fly astronauts to space station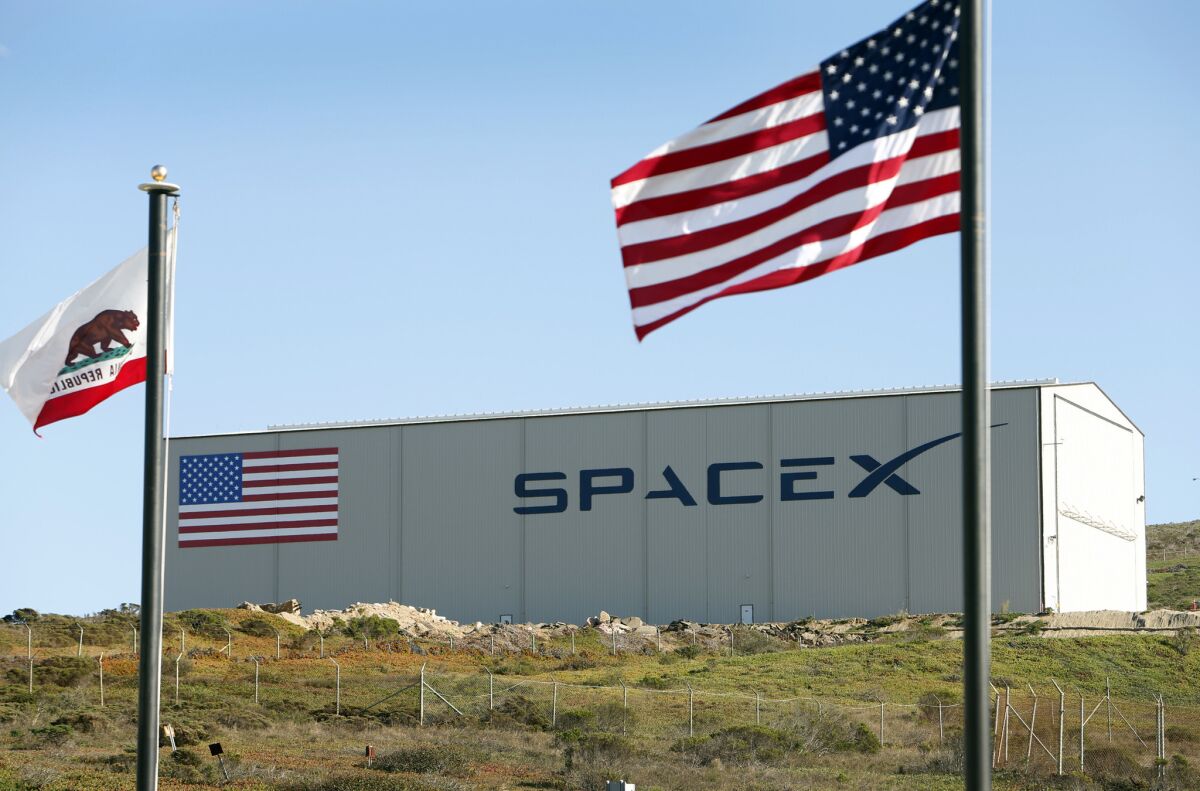 Elon Musk's SpaceX rockets are still grounded after a June failure, but on Friday NASA gave his aerospace company some good news by officially ordering a future flight that will take astronauts to the International Space Station.
The announcement allows the Hawthorne company to continue work on a rocket that would be certified to fly humans.
Last year, NASA awarded contracts to SpaceX and Boeing Co. to build rockets to carry astronauts to the space station as soon as 2017. The agency currently relies on Russia for those flights.
Boeing got a similar go-ahead from NASA six months ago. The agency said it was still not clear which company will fly astronauts first.
It was the second positive report for SpaceX this week. In developments on another contract, the company's competitor, United Launch Alliance, said Monday that it would not bid to launch a GPS satellite for the Pentagon — leaving SpaceX as the only bidder.
United Launch Alliance, a joint venture of Boeing and Lockheed Martin Corp., has been set back by a congressional vote last year to ban the use of Russian rocket engines in Pentagon work.
The joint venture's Atlas V rocket relies on a Russian-made engine. SpaceX manufactures its own engines.
SpaceX had fought hard to break the joint venture's long-held monopoly in launching the Pentagon's satellites, including filing a lawsuit against the Air Force that was settled this year.
Musk's company has said it expects to resume launches next month, about six months after its unmanned rocket carrying cargo to the space station disintegrated after liftoff from Florida's Cape Canaveral.
The June 28 accident cost taxpayers hundreds of millions of dollars. Musk said a company-led investigation determined that a metal strut holding a helium bottle in the rocket's second-stage had failed, setting off a string of events that led to the explosion.
Twitter: @melodypetersen
ALSO
Why we need a new definition of the word 'planet'
For face transplant recipients, some of the healing is psychological
Scientists spy two - or maybe three - planets in the process of being born
Our six-week newsletter will help you make the right decision for you and your property.
You may occasionally receive promotional content from the Los Angeles Times.