All-you-can-fly airline Surf Air acquires Texas carrier and plans big expansion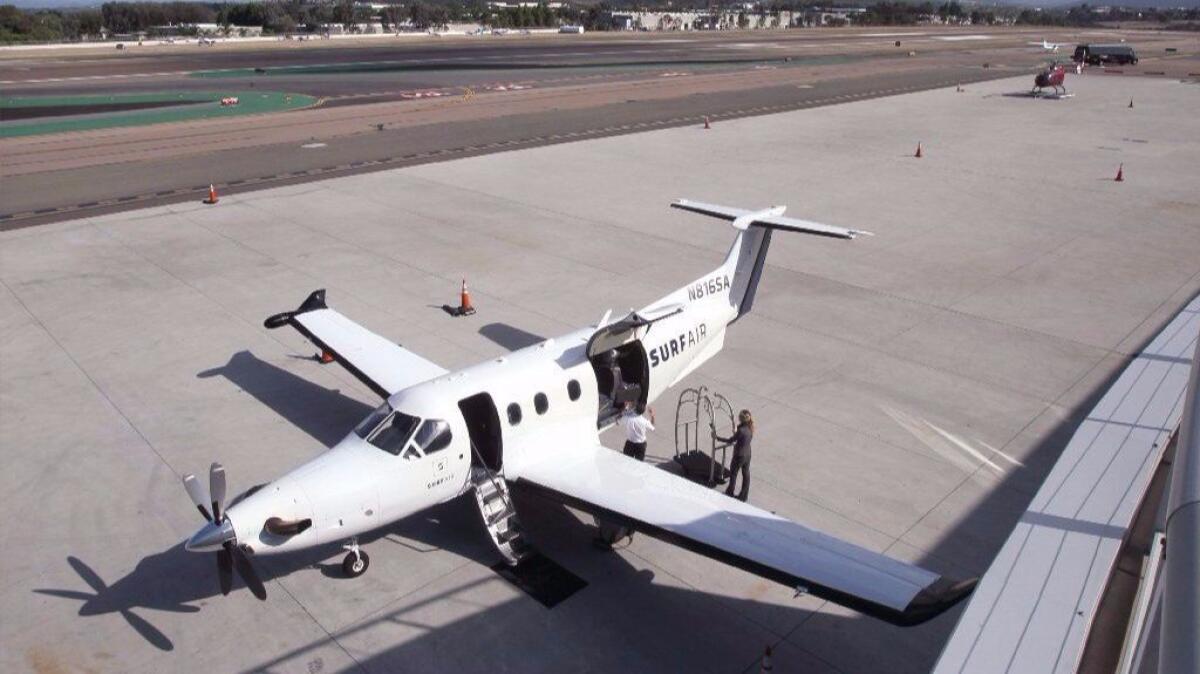 Surf Air, the membership airline based in Santa Monica, has acquired a Texas counterpart and announced plans to expand to nearly a dozen new destinations.
Surf Air declined to reveal how much it paid for Dallas-based Rise airline. The deal adds Rise's 1,000 members to Surf Air's 3,000 members and adds six Texas locations to Surf Air's current 12 destinations in California.
Over the next 18 months, the combined carriers expect to add nearly a dozen new destinations, including Las Vegas, Seattle and New Orleans, plus weekend service to Cabo San Lucas in Mexico, and Aspen and Vail in Colorado.
"This is the first step in our global expansion plan," Surf Air Chief Executive Sudhin Shahani said.
The two companies operate nearly identical businesses, charging a monthly fee to fly busy executives, entrepreneurs and celebrities as often as needed on small planes between a handful of destinations. Both charge a monthly membership fee starting at $1,950.
The primary difference has been that Surf Air owns its aircraft while Rise charters its planes from local operators.
Under the acquisition deal, Rise aircraft will be replaced by Surf Air planes, with the headquarters for the new consolidated company based in Santa Monica. Members of Rise will automatically get their memberships transferred to Surf Air.
Rise Chief Executive Nick Kennedy will become president of Surf Air's Texas and southeast region, reporting to Shahani.
Shahani attributed the success of Surf Air to the convenience the service provides for busy business travelers who don't want to hassle with long lines, security pat-downs and cramped seats offered by traditional airlines.
"We have created an experience which the airlines can't match," he said.
Under the company's plans for expansion, Shahani said Surf Air will look to serve pairs of cities around the world that are approximately 400 miles apart and feature high demand by business executives.
To read more about the travel and tourism industries, follow @hugomartin on Twitter.