ACLU asks in lawsuit: Why is the TSA searching digital devices on domestic flights?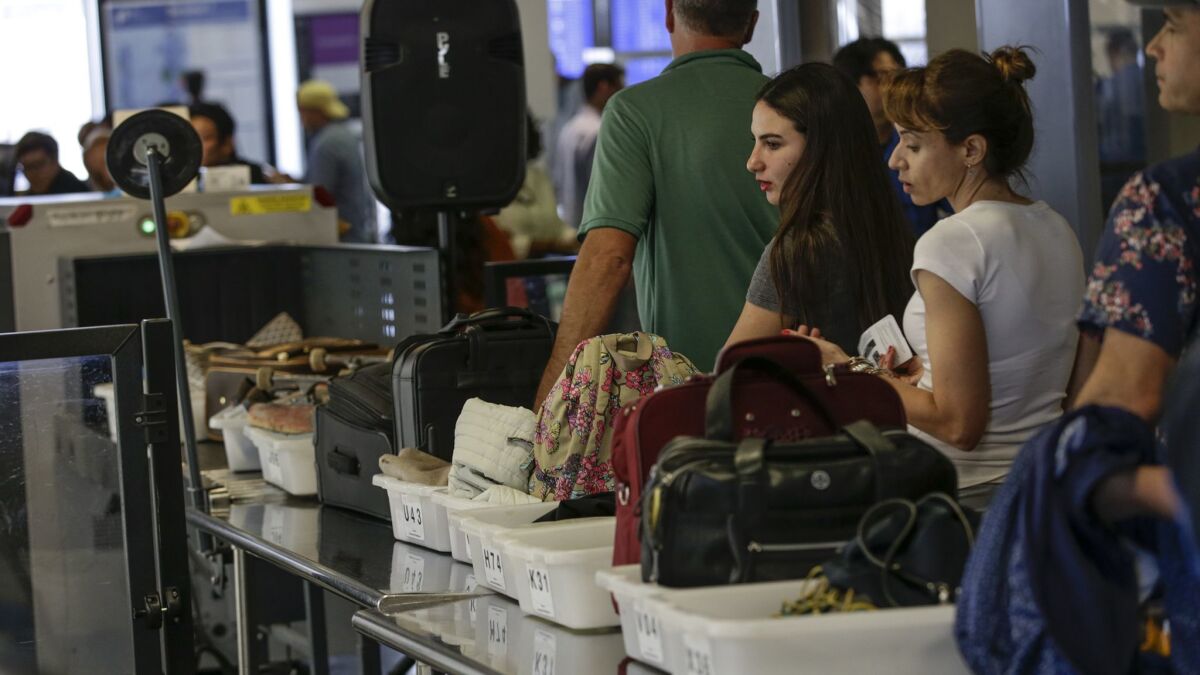 U.S. Customs and Border Patrol agents have increasingly searched digital devices carried by travelers on international flights, as they look for data in cellphones, laptops and other electronic gadgets that can provide clues to possible terrorist attacks.
Now, the American Civil Liberties Union has filed a lawsuit against the Transportation Security Administration demanding to know why TSA security officers also are looking at data stored in digital devices carried by passengers on domestic flights.
"Federal agencies have published their policies regarding searches of electronic devices at international borders," the lawsuit says. "But the federal government's policies on searching electronic devices of domestic air passengers remains shrouded in secrecy."
The ACLU said it has received telephone calls from passengers on domestic flights complaining that their electronic devices had been searched. The lawsuit said the civil rights group filed two Freedom of Information Act requests with the TSA to get more information about the domestic searches. But the group said the December requests were ignored, prompting it to file the lawsuit.
"We don't know why the government is singling out some passengers, and we don't know what exactly TSA is searching on these devices," said Vasudha Talla, staff attorney for the ACLU Foundation of Northern California.
The TSA declined to comment on the lawsuit, but spokesman Matt Leas said the agency does not review the contents of electronic devices.
But in an email statement, Leas said: "Transportation Security Officers can use their discretion to screen any item to ensure the security of all passengers and occasionally ask travelers to power up an electronic device to verify that there is no hidden threat."
The lawsuit also notes that customs and border agents searched 5,000 digital devices brought in by travelers from foreign countries in 2015 and that figure ballooned to 30,000 in 2017.
The Customs and Border Protection agency was not named as a defendant in the lawsuit, and a spokesman declined to comment.
To read more about the travel and tourism industries, follow @hugomartin on Twitter.