Airlines with good passenger experiences have highest stock returns, study finds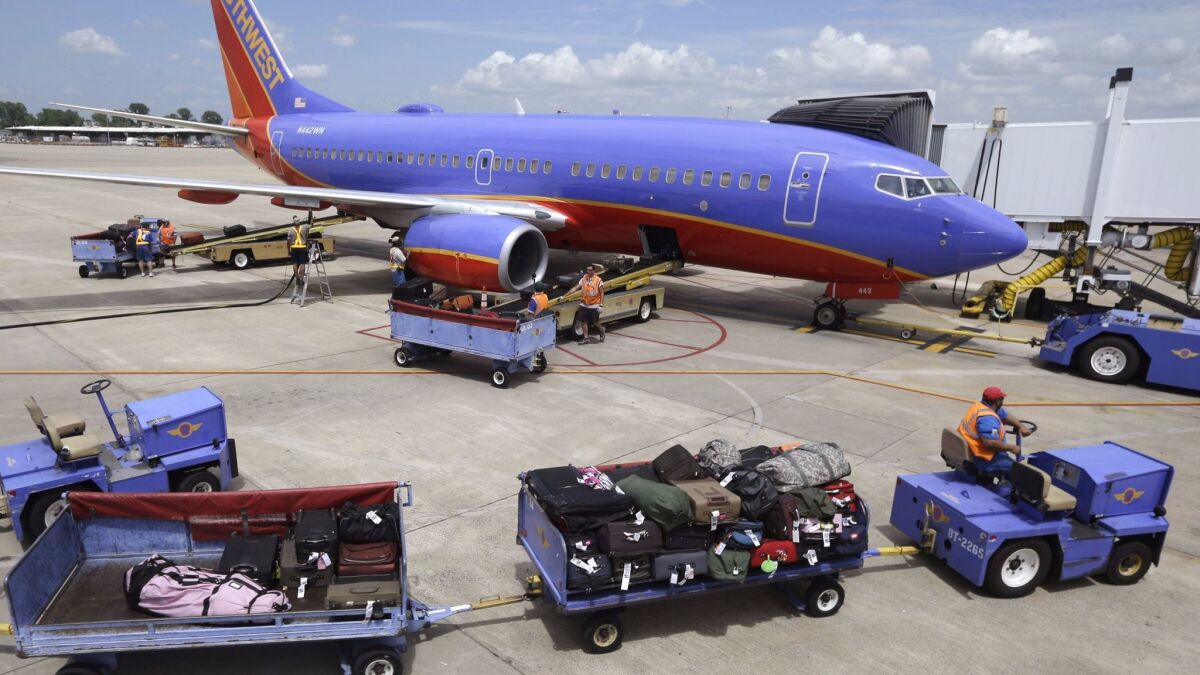 Treating airline passengers well pays off.
That's the conclusion, which may sound painfully obvious, reached in a study released this week by Watermark Consulting, a Connecticut firm that works with companies to improve customer experiences.
However, the study noted, some U.S. airlines do well in the short term by treating customers poorly, generating fat short-term profit margins by doing things such as cramming more seats into each cabin, overbooking flights and charging high passenger fees.
Watermark's study ignored short-term profits and instead analyzed stock value of airlines over six years. It found that the stock of those airlines that were ranked high in the annual J.D. Power North America Airline Satisfaction Study performed much better over the long run than low-ranking carriers.
The shares of airlines that ranked highest in customer satisfaction had a cumulative total return of nearly 300% from 2011 to 2016 while those with the worst satisfaction ratings had a cumulative return of 146%, the study concluded. During the same period, the Dow Jones U.S. airlines index managed a return of 225%.
Jon Picoult, founder of Watermark and author of the study, said that some airlines assume that passengers care only about the price of tickets and route convenience and pay little attention to how they are treated as customers.
"You can operate like that for a period of time," he said, "but is it sustainable?"
Picoult pointed to Southwest Airlines as an example of an airline that profits from good service. J.D. Power ranked the Dallas-based carrier highest among low-cost airlines this year. Southwest also reported that last year was its 44th straight year of profitability.
To read more about the travel and tourism industries, follow @hugomartin on Twitter.
Sign up for the California Politics newsletter to get exclusive analysis from our reporters.
You may occasionally receive promotional content from the Los Angeles Times.