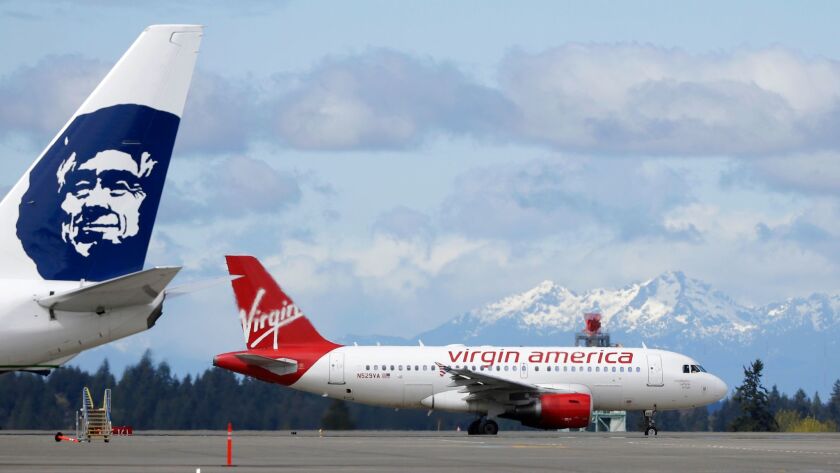 A dispute seems to be brewing between Alaska Airlines and Sir Richard Branson, the billionaire businessman who helped create California-based Virgin America.
Alaska Air Group, the parent company of Alaska Airlines, acquired Virgin America last year for $2.6 billion and announced plans to retire the Virgin America brand by 2019.
Branson, who opposed the sale, told reporters in Seattle this week that Alaska Air Group must pay royalties for the Virgin name under a licensing deal that runs until 2040, according to the Associated Press.
According to earnings reports, Virgin America paid $7.7 million in 2015 to Branson's Virgin Group for the rights to the name. But the report said the licensing fee was scheduled to increase, starting in 2016, from 0.5% of total revenue to 0.7%.
During a conference call with investors this week, Alaska Air Group legal counsel Kyle B. Levine acknowledged that the contract for the Virgin America brand does extend until 2040.
"So, Richard is accurate on that," he said. "What he didn't mention is there are lots of ways out of the contract. And more to the point, in our view, no, we do not need to keep paying for a brand that we're not using."
To read more about the travel and tourism industries, follow @hugomartin on Twitter.
---